Construction Methods For Your Dress Shoes Explained
A closer look at shoe construction
When people say they can tell a man by the shoes he wears, we're pretty sure they mean how well the footwear is made. Sadly, general standards in shoe construction have dropped owing to mass manufacturing methods. But as the world now strives to move away from fast, disposable fashion and show interest in product longevity again, we look into what it takes to make a great pair of shoes.
Shoe Construction 101
Shoes come in many styles, shapes and sizes, but even more so in the methods of their construction. Footwear from reputable makers will be more than transparent in communicating their manner of construction. Here are some that you are likely to have come across.
CEMENTED:
Common in budget, off-the-rack shoes, the outsoles are attached using glue rather than stitched.
BLAKE: The pioneer method in mechanised shoe construction, this has the insole, outsole and leather upper stitched together.
BLAKE RAPID: An expansion on the Blake method, it uses the Sutton Rapid outsole sewing machine. The insole and outsole now have a midsole placed between them.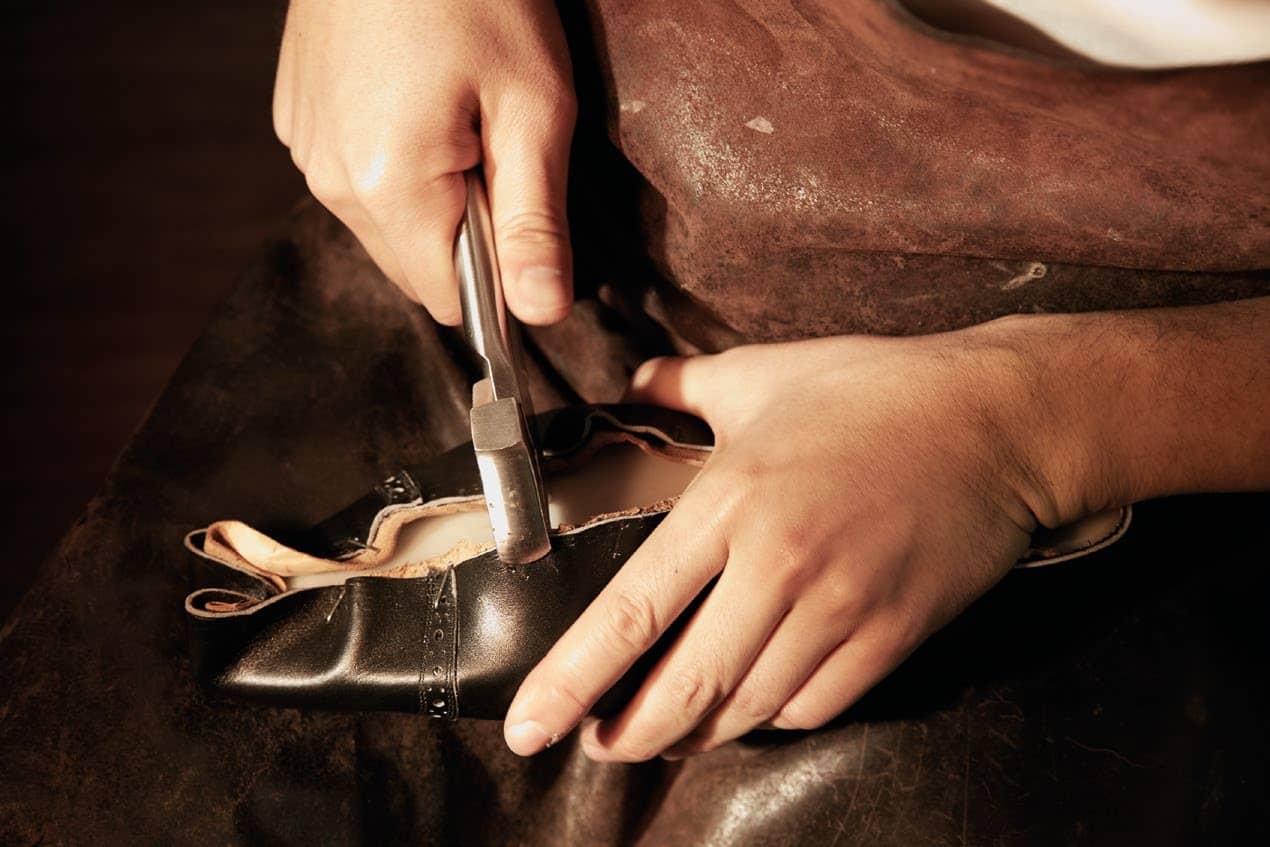 GOODYEAR: A curved stitch holds the leather upper between the insole and welt. This creates improved water resistance due to the absence of stitching on the insole.
STITCHDOWN: One of the oldest forms of shoe construction, dating back to the 17th century, it features a leather upper that is flanged outward and stitched down on to a midsole and insole. Variations may employ an additional welt stitch as in the Goodyear.
NORVEGESE: This Italian method offers better water resistance, as it uses between two and four rows of outsole stitching.
From The Shoemaker's Mouth
While knowing what these terms mean can be handy, they're just the proverbial tip of the iceberg. Fortunately for us, home-grown bespoke shoemaker Josh Leong answered some of our burning questions.
What are the differences between a Blake and a Blake Rapid shoe and how does it affect the wearer?
Continue Reading with Magzter GOLD
Log-in, if you are already a subscriber
Get unlimited access to thousands of curated premium stories and 5,000+ magazines
READ THE ENTIRE ISSUE
Issue 154