Brett Anderson - Suede's Frontman, Three Decades On
Suede ushered Britpop into popular culture and survived its decline. Nearly three decades on, the band remains a relevant act, with Brett Anderson still at the heart of it all
THE UK WAS STARKLY DIFFERENT IN THE '90S, not least because of Britpop, then the country's prime cultural export. Less a music genre per se and more a movement in and of itself, Britpop was one aspect of Cool Britannia, a resurgence of pride in everything British – especially its music. Suede was at its forefront, and widely recognised as Britpop's herald; the band's namesake debut record is considered to be among the first Britpop albums ever released, well before contemporaries like Blur or Oasis made waves of their own.
Suede owed much of its popularity to frontman Brett Anderson. The lanky singer wasn't just handsome, but also emanated a raw sexual energy on stage that few could match, thanks to his androgynous image. With a vocal performance that carried hints of '70s Bowie, Anderson anchored the brand's sound and helped to define the decade of music that followed.
Fast forward almost 30 years, and Suede is still making music. Their latest record, 2018's The Blue Hour, is widely lauded as a late-career masterpiece. Meanwhile, Anderson has branched out into writing and published two very well-received memoirs. Gone is his gender fluidity. The man's magnetic charm remains though. It's in his mannerisms as he poses for the camera, in the way he effortlessly talks about absolutely anything from his past to Hieronymus Bosch, and in that je ne sais quoi that's simply impossible to pin down.
Suede has released three successful albums since its return in 2010, and each was better than the previous. How has the band sustained itself creatively?
The final album that we released before splitting up, A New Morning, was our worst. Much of the motivation for our last three records came from wanting to correct that. You'll be motivated when you realise what an incredible privilege it is to be a musician, with people coming to see you and paying for your records. So, you make sure that your shows are amazing and your records are the best possible that you can make.
We write about 60 songs for every album that we make these days – I'm not exaggerating – then we choose 10 or 11. It's a very disheartening process. I'm willing to do this because it matters. I don't want to put a weak record out and have people go, "It's not as good as it used to be." The bar is quite high, because we've done some good work in the past, and I'm trying to match that. It's important to me to feel like we're still a creative force.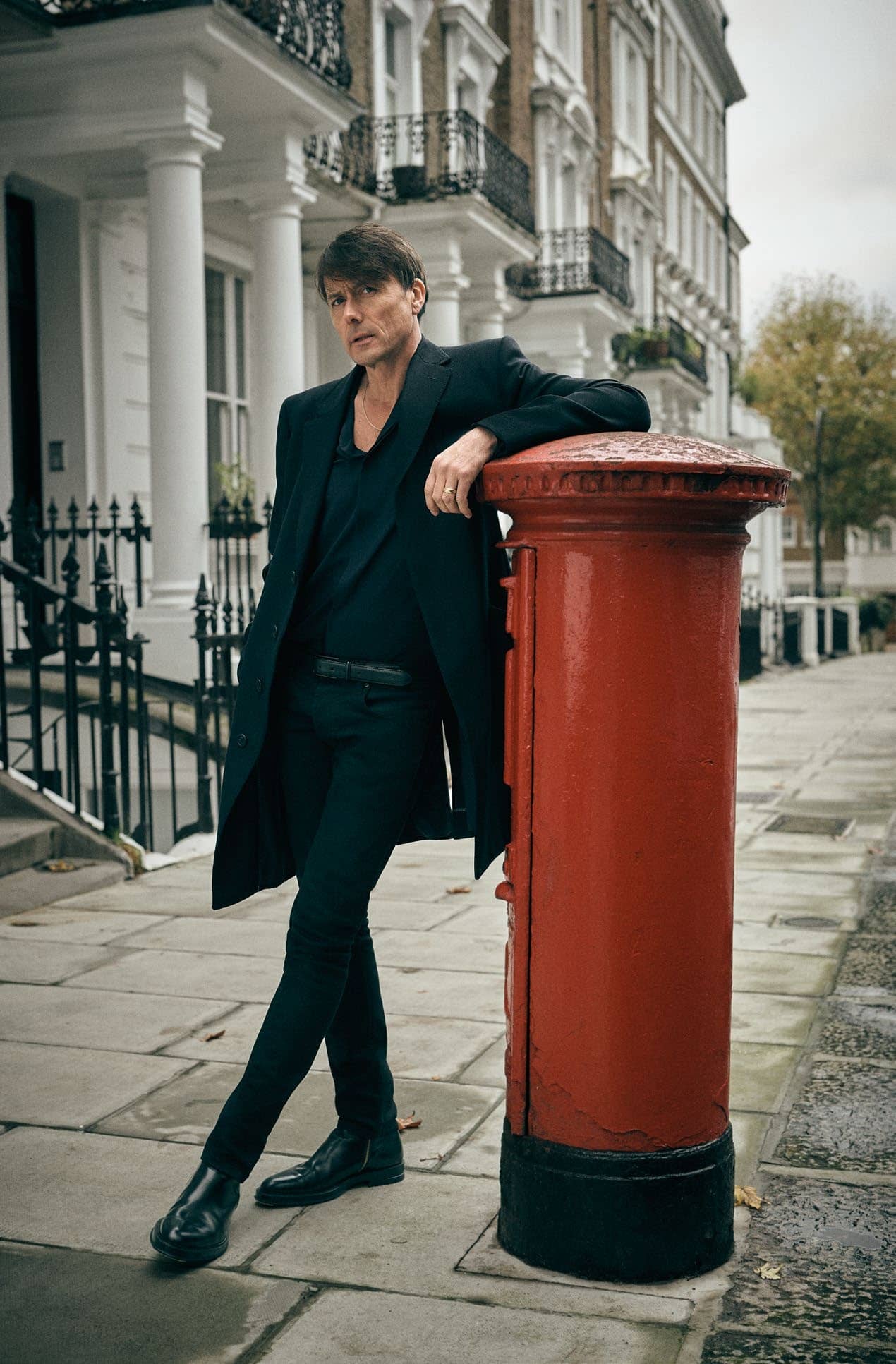 The band returned to a very different scene in 2010. Things have changed even further since, and guitar-based rock seems almost archaic now. How has Suede managed to stay relevant through it all?
I think you remain relevant if you stay good – it's as simple as that. I've never chased the zeitgeist. It's a fool's game, because once you start chasing it, you're going to be behind it. I'm not one of those people who try to anticipate what the next trend is going to be. It's quite the opposite, actually – if I see something happening, I go the other way because I don't want to be a part of it. When Britpop first happened, we made Dog Man Star, the most un-Britpop record ever. You stay relevant if you make good music, if you make something that speaks about the human condition, and if you make it in an original way that's slightly different than everyone else.
Continue Reading with Magzter GOLD
Log-in, if you are already a subscriber
Get unlimited access to thousands of curated premium stories and 5,000+ magazines
READ THE ENTIRE ISSUE
Issue 155