THE M6 TAKEDOWN RIFLE HITS THE BIG TIME
American Survival Guide|August 2020
TPS ARMS' NEW .357/.410 UPS THE ANTE
Unlike most military weapons, the M6 Aircrew Survival Weapon was never intended for combat. Its sole purpose was to assist downed aircrews in foraging for wild game in a survival situation. Production of the military M6 ceased in the early 1970s.
The original M6 had 14-inch barrels, so the National Firearms Act restricted its ownership by civilians. As a result, the military-issue M6 was never sold to the public. Even so, the utility of the design of the M6 was not lost on the shooting public, and Springfield Armory stepped in to provide civilians with a slightly modified version of the original M6 until its production was discontinued in 2008.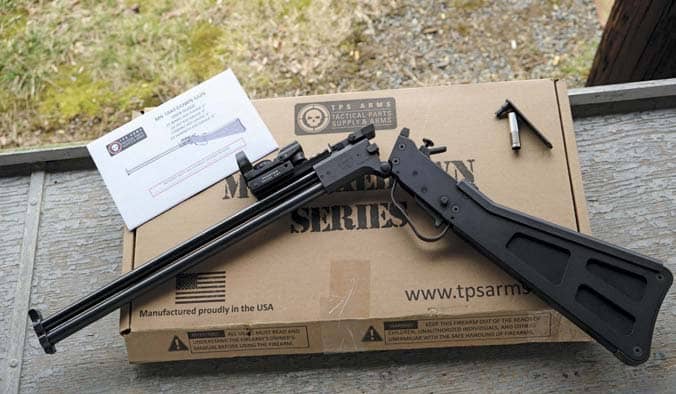 NEW BEGINNINGS
When Jeff Paulson opened Tactical Parts Supply and Arms (TPS Arms), he started by producing high-quality parts for the AR15 platform. He recognized that the long-discontinued M6 Scout platform might well be one of the best survival guns ever made. So, he set out to build his own improved version of the gun.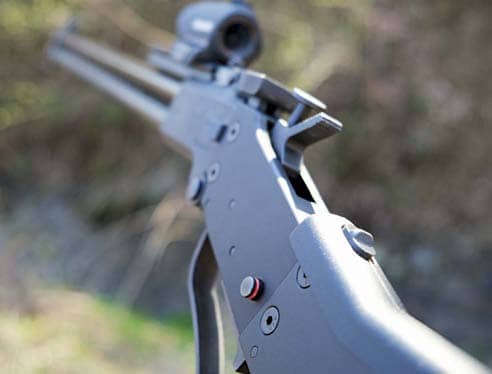 TPS Arms introduced its own M6 Scout rifle to the public in 2018. Until now, the TPS Arms M6 has been available in .22LR, .22 Magnum, .17 HMR and .22 Hornet. All configurations were combined with a .410 shotgun barrel with a 3-inch chamber and interchangeable choke tubes. Compared to the military and Springfield M6, all the TPS M6 variants featured a long list of improvements.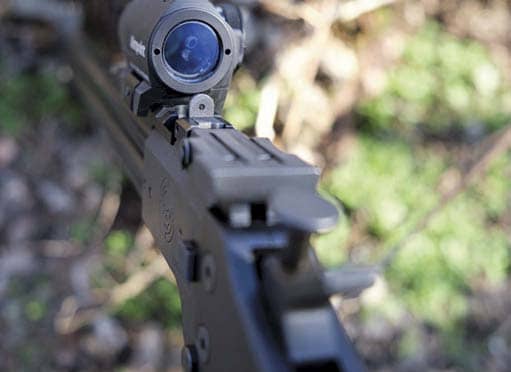 While hunting larger game is possible using the original caliber lineup of the M6, Paulson recognized that the existing calibers were less than ideal for that purpose. Additionally, many states have regulations making it illegal to hunt animals such as deer and bear with a .22-caliber weapon.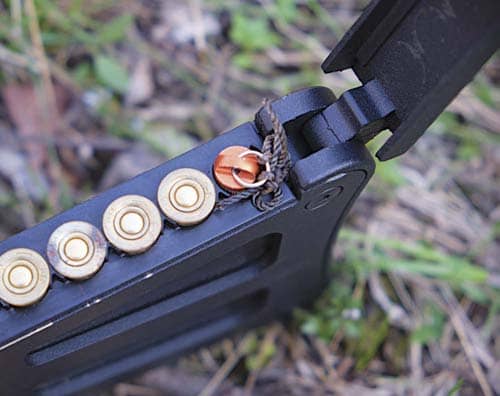 MAGNUM M6
After much consideration, it was decided that the new M6 would incorporate a .357 Magnum rifle barrel. The .357 Magnum is a pistol caliber developed for combat revolvers, but it takes on a whole, new personality when fired from a carbine-length barrel.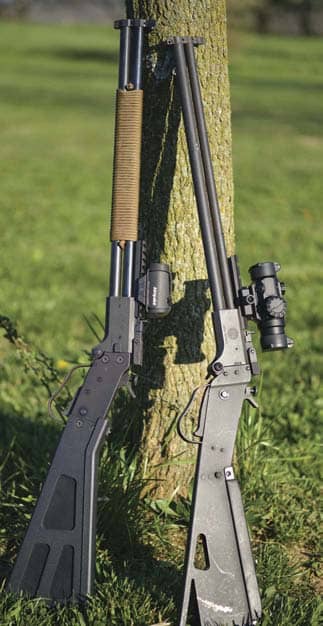 The .357 Magnum packs a lot of punch using full-power loads; it's also extremely versatile. There's a huge variety of .357 Magnum ammunition, ranging from 110-grain, high-velocity loads to heavy-hitting 180-grain loads. As with any .357 Magnum rifl e, the M6 can also fi re .38 Special ammunition, further increasing its versatility.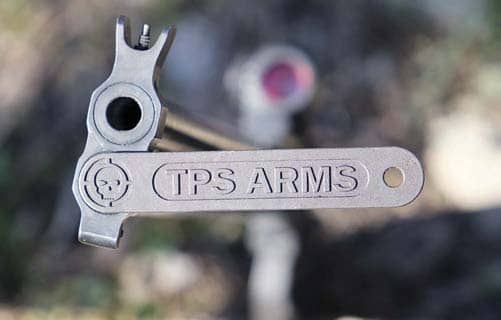 PRODUCT IMPROVEMENTS
The original military-issue M6 was purpose-built for utility and versatility in a compact design. It was issued to many aircrews flying in arctic environments during the Cold War. The original M6 had no mechanical safety. Its "safe" condition was with its hammer down. The trigger comprised a large bar that was designed to be squeezed and could easily be operated when wearing bulky gloves or mittens. There was also no trigger guard to get in the way. The trigger pull of the original and the Springfield M6 took a "considerable" amount of effort.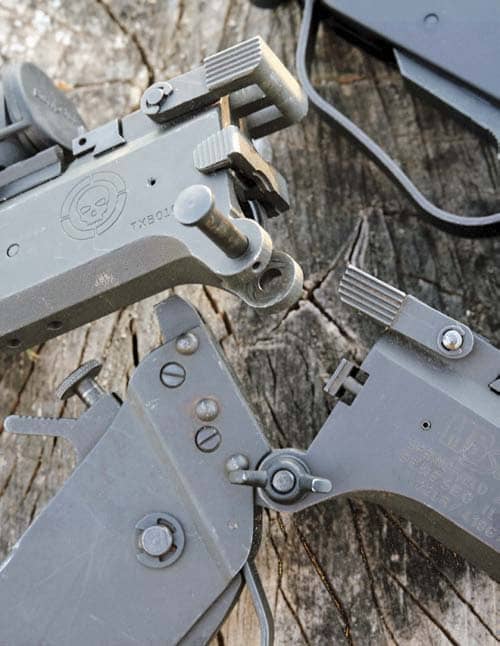 The TPS Arms M6 remains true to the original design by keeping the unique trigger bar setup. However, TPS Arms understood that maintaining accuracy with the heavy trigger pull of the original M6 was challenging (I've owned a Springfield Armory M6 for many years and can attest that its trigger is less than ideal for accuracy!).
You can read up to 3 premium stories before you subscribe to Magzter GOLD
Log in, if you are already a subscriber
Get unlimited access to thousands of curated premium stories and 5,000+ magazines
READ THE ENTIRE ISSUE
August 2020