RENOGY'S 1,000-WATT DC/AC SOLUTION
American Survival Guide
|
September 2020
THE RIGHT INVERTER TO POWER KEY ELECTRIC DEVICES
Keeping the lights on and appliances functioning during power outages has long been the job of gasoline-powered portable generators. However, so-lar-powered generators are becoming more efficient and popular and are proving to be just as capable in most instances while offering several advantages.
A few of these are:
• No hazardous fuel to store or spill
• Almost zero maintenance
• Silent power-generation
• Always ready to supply electricity when needed
• Expandable as needed or as the budget allows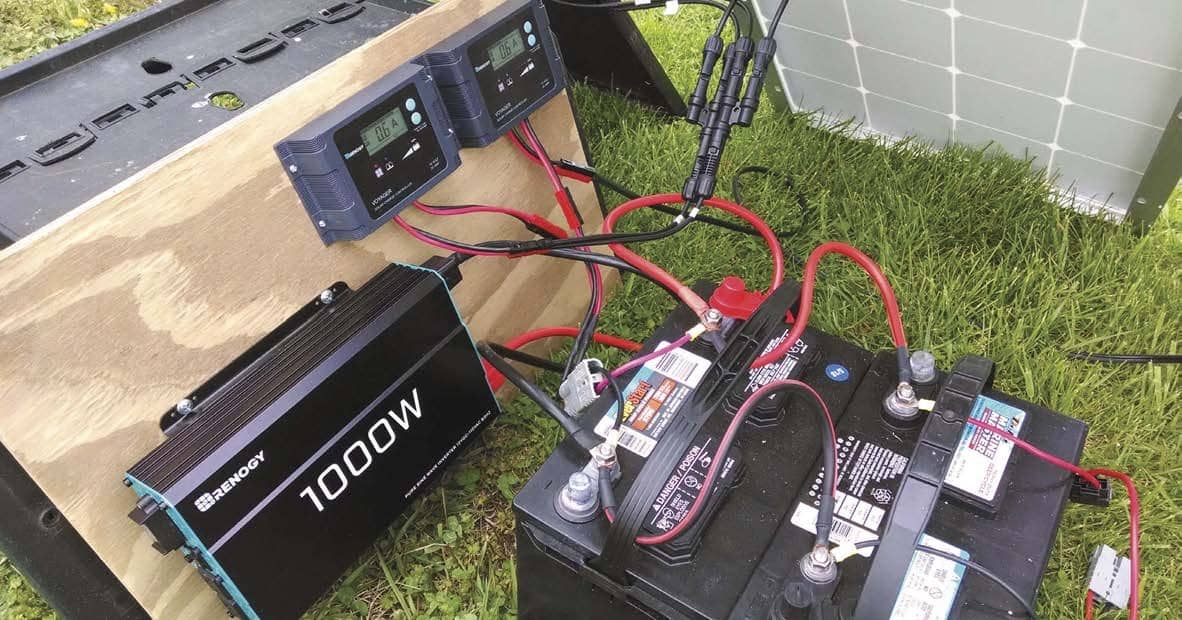 INVERTERS
A solar-powered generator uses solar panels to convert sunlight into electrical energy, which is then regulated by a charge controller and stored in batteries for later use. This low-voltage, direct-current (DC) energy must be converted into alternating current (AC) at a much higher voltage to power items designed to use utility power. This is accomplished with a DC-to-AC battery power inverter.
Not all inverters are suitable for running home appliances or sensitive electronics. Inverters typically sold at auto parts or big-box discount stores are what are known as "modified" sine wave inverters, which produce a stair step AC waveform that roughly mimics what comes from your home's electrical outlets. This might be good enough for charging a cellphone or laptop computer, but it might not satisfy the power requirements of other devices commonly used in the home.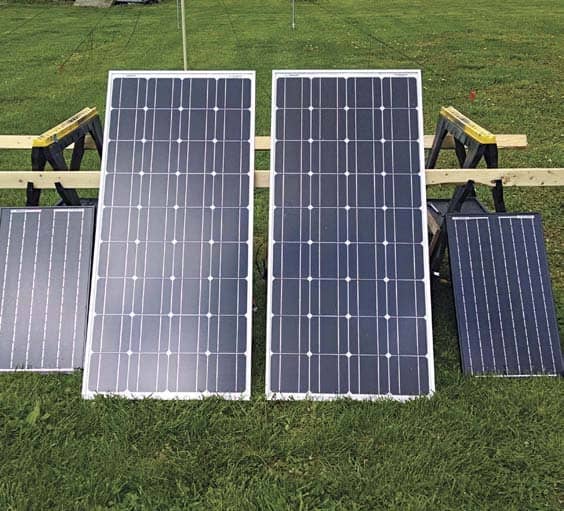 Appliances that use electric motors to operate fans or compressors need clean AC power, and this requires something better: "Pure" sine wave inverters produce a clean, alternating sinusoidal waveform that's more like that from your power company.
Pure sine wave inverters are more sophisticated and a bit more expensive. In addition, they're often hard to find at local retailers. Having ordered several from online sources over the years, I've found most to be disappointing in terms of features or quality. Nevertheless, there are some that are exceptional, such as those from Renogy.
You can read up to 3 premium stories before you subscribe to Magzter GOLD
Log in, if you are already a subscriber
Get unlimited access to thousands of curated premium stories, newspapers and 5,000+ magazines
READ THE ENTIRE ISSUE
September 2020