Protect The Cash In Your Stash
How and where to store your supplies and gear for the long haul
As a vendor at several prepper shows, I have had the privilege of learning from customers and, on occasion, the opportunity to help them with their survival supply storage practices. At least one customer at each show would share with me that they had secured enough long-term storage food or other supplies to last a year or more. While it is commendable to have such a supply, when asked where and how they were storing these supplies, oftentimes, the answer would be in boxes, stacked in the garage, in the basement or in an upstairs bedroom.
Preparing for potential disaster can be expensive and time consuming; ensuring you really have supplies should be a priority. No matter where you reside, there is risk for some type of catastrophe, and regardless of how well you store your supplies there is always a chance the unexpected will occur, such as a structure fire, so I suggest you have backup supplies.
BASIC STORAGE PRACTICES
If it's within your budget, store your supplies in airtight, waterproof containers. Not only will this protect your supplies from water and air, it provides protection from insects and rodents. Longterm storage food purchased from companies such as Legacy and Wise typically comes in airtight, waterproof buckets. If it's not within your budget, purchase plastic totes with a good fitting lid from a discount store. For added protection, tape down and seal the lid using a quality duct tape such as Gorilla brand. Another option is metal ammo cans which can be purchased in various sizes relatively cheap online, at military surplus stores and at gun and prepper shows.
To assist in rotation and identification of stored food, write the contents and expiration date on the side or end and top of containers in big letters with a Sharpie. For home-preserves, write the date they were prepared and the best-used-by date on the jar or container. The ink will come off with rubbing alcohol when it is time to reuse the container. Make sure the information is facing toward the front of the shelf or the direction from which you will be checking your supplies. Always put items with the longest expiration date toward the back, working your way forward to what needs to be used first.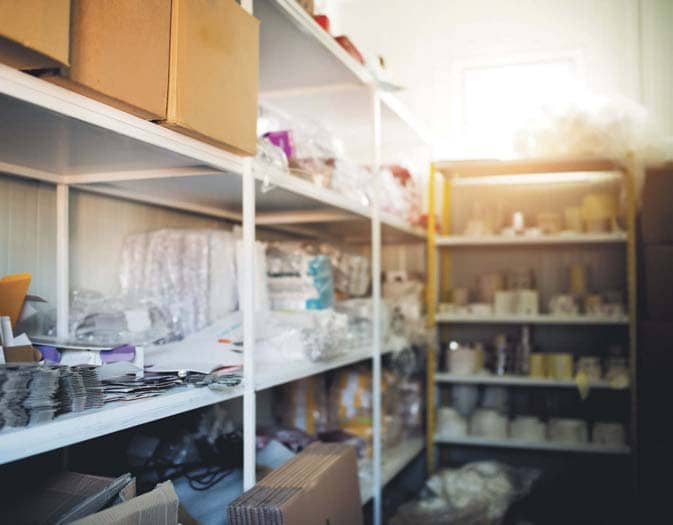 LOCATION, LOCATION, LOCATION
Some folks forget to consider excessive heat and direct sunlight as a danger to their food and other supplies. I once had a customer from Louisville, Kentucky, (average summer temperature around 89 degrees (F) and freezing winter cold are not uncommon) who told me he spent a few thousand dollars on long-term storage food, most of which contained water; he stored it in his garage, in front of a window, with no climate control; a few years later he discovered much was ruined from the heat and a few containers actually burst from freezing cold. Try to store food in a dark, cool area above 32 degrees and below 60 degrees with as little fluctuation in temperature as possible.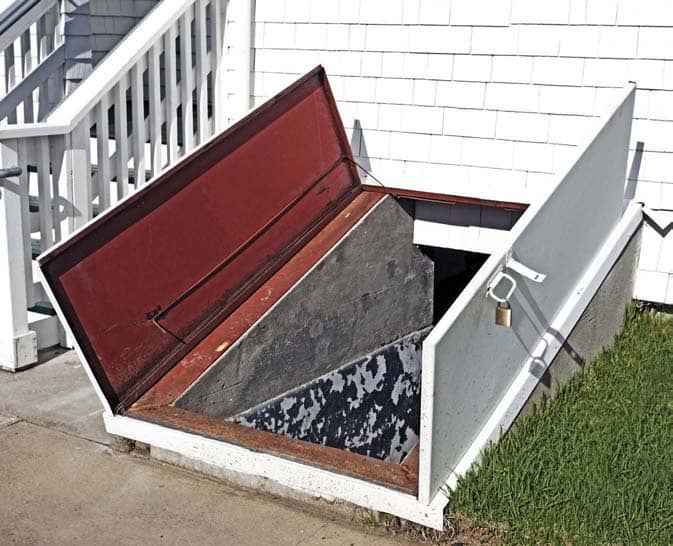 Store supplies on shelving to protect against flooding, assist with supply organization and make food rotation easier. Heavy-duty (200 pounds per shelf) capacity ventilated plastic storage shelving works great, especially in humid areas. They are lightweight, easy to assemble and disassemble, and can be purchased at most hardware stores and home centers. I found a unit at HomeDepot.com that is 6x3x2 feet for about $55.
Continue Reading with Magzter GOLD
Log-in, if you are already a subscriber
Get unlimited access to thousands of curated premium stories and 5,000+ magazines
READ THE ENTIRE ISSUE
December 2019