HOW TO BUILD A QUAIL TRAP
American Survival Guide
|
September 2020
THIS ANCIENT DESIGN CAN STILL SECURE DINNER TODAY.
Native people in the old days would take care of much of their food procurement with passive methods of collecting small game. The reason for this is simple: In a given acre, there are far more small animals than larger ones.
Passive methods of taking animals include snares, deadfalls or methods such as a quail trap. Constructing a quail trap was taught to me by anthropologist Paul Campbell, who authored Survival Skills of Native California.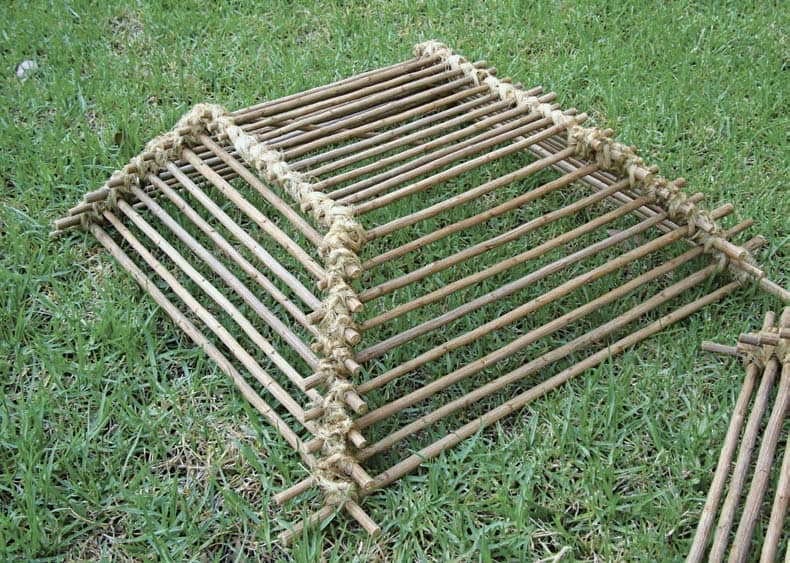 During our field trips, Campbell would demonstrate the simplicity of this trap. Once all the straight sticks were cut and ready to go, he could make a finished box trap in about five minutes. The trigger sometimes took a few more minutes to construct, and the setup took about a minute.
Although Campbell typically used the straight, thin sticks of mule fat shrubs to construct traps, any similar stick could be used just as effectively.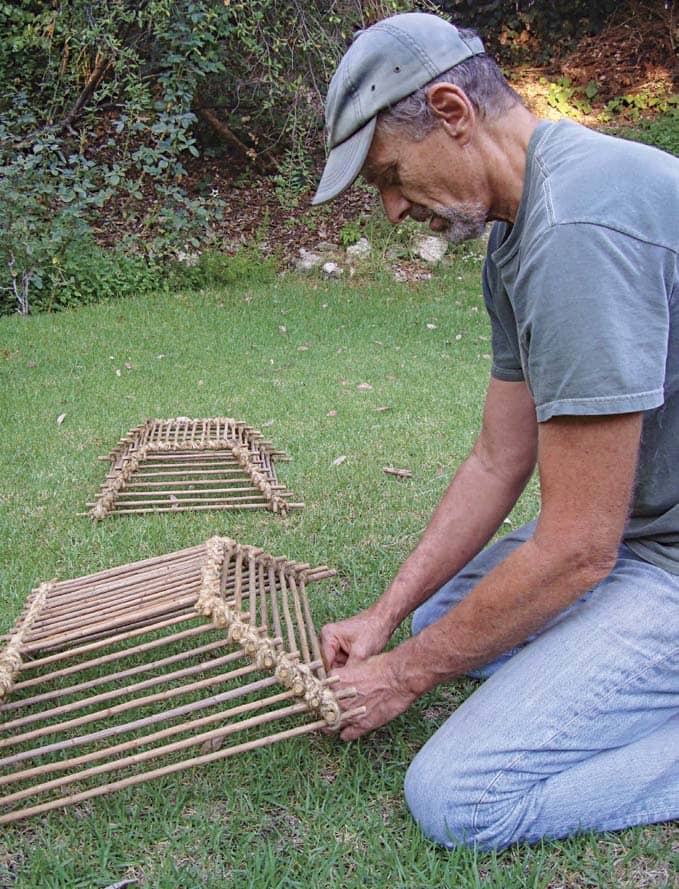 The quail trap is a bird trap, but it doesn't kill them; it captures them alive. With this trap, you can always release the birds if you don't need to eat them. This trap is primarily for birds and isn't effective for small mammals. However, as with all traps, you should never set it up just "for fun."
Campbell would always emphasize the necessity of scoping out an area to see if there were birds. He would do this by just sitting quietly, remaining somewhat motionless for a while and observing which animals began to make their presence known.
"You'd be surprised how much wildlife is in an area," Campbell once told me, "but people are too noisy to ever notice it." (He added that it's probably a waste of time to set up this trap in an area in which no birds are detected ... obvious, right?)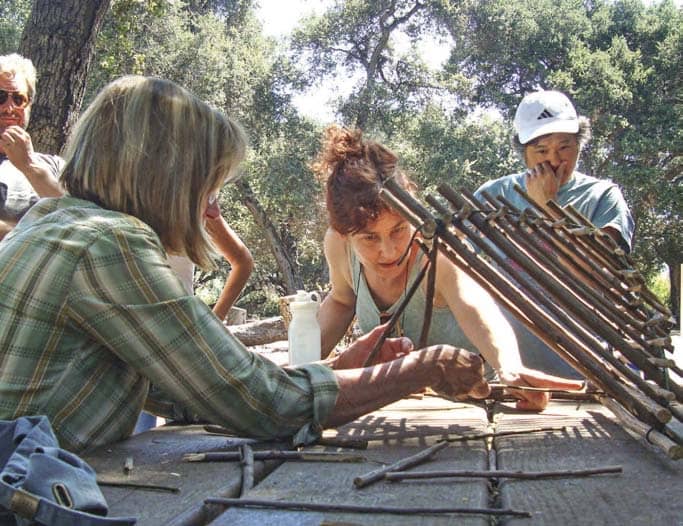 MAKING THE BOX TRAP
You need a source of straight sticks, such those from mule fat, willow, elderberry, river cane or other suitable straight sticks. They should be approximately pencil-thick; no thicker than your little finger. You'll need around 20 to 30 long sticks, perhaps more, depending on a few factors.
You can read up to 3 premium stories before you subscribe to Magzter GOLD
Log in, if you are already a subscriber
Get unlimited access to thousands of curated premium stories, newspapers and 5,000+ magazines
READ THE ENTIRE ISSUE
September 2020