Going To The Birds
American Survival Guide|November 2019
Raising Chickens as a sustainable food source
More and more people are getting on the road to looking out for their own survival. With a questionable economy, political and social turmoil, and an overall question mark on our way of life people are starting to realize that we need to take our fate into our own hands.
In order to feed themselves and their families, more people are turning to hunting, fishing, gardening and raising livestock. In this piece I will look at the options and benefits of raising poultry; chickens to be more specific.
GETTING STARTED
Raising chickens is where most people start when they're interested in getting to the next level of self-sufficiency, beyond large stores of long-term food storage, and there is more to it than you might think. To learn about what it takes, I visited Woodland Farm in Goshen, Kentucky and Julie's Happy Hens in Mont Vernon, New Hampshire.
According to Matt at Julie's Happy Hens, poultry are considered "gateway animals" meaning that they are usually the animals that most people start with when they are looking to raise livestock as food. Some may stay with poultry while others may branch into other animals such as goats and sheep. Still others may take it even further and get into pigs and cattle. The bottom line is that it all has to start somewhere.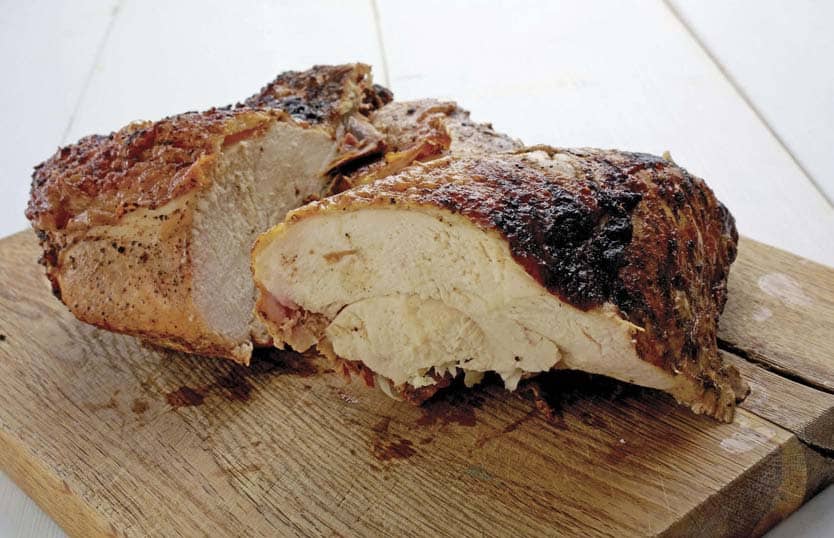 WHAT IS MEANT BY "POULTRY"?
Before we go any further we need to define the term "poultry" because it is a very broad and sweeping one. It encompasses all forms of birds that have been domesticated for food production whether that is for meat or eggs. Into this category fall such species as domesticated ducks, geese, turkeys and chickens. Though all of these birds are viable choices for the person looking for a family food source, to cover them all would be impossible in one article. For that reason, this piece will deal with the most popular: chickens.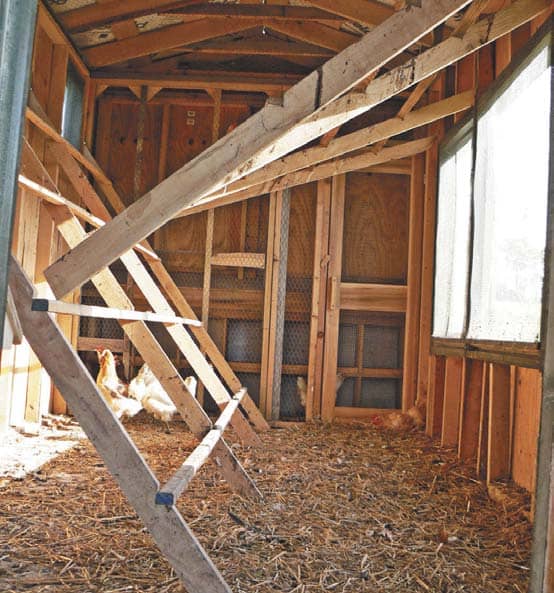 A CHICKEN IS A CHICKEN, OR IS IT?
For the most part, the chickens that you purchase at the grocery store unless marked otherwise, are factory birds that have been manipulated by humans through many different means to provide food for the masses. Many of the eggs you buy were produced by hens that have become nothing more than egg-laying robots. Thankfully, this is not the case for all poultry. There are many small farms out there that raise their birds, no matter what type they are, the old way. The products produced by these birds are just as nature intended. It is the lessons from these people that I will share with you.
HERITAGE POULTRY
Like with horses and cattle, the heritage breeds of chickens are those breeds that have been traditionally raised by humans for thousands of years. From my research, it seems that there is no breed of domestic poultry that has not been manipulated by humans in some form or another. How much manipulation and over what time period is what makes heritage breeds different from the genetic mutants that often find themselves sealed onto Styrofoam plates in the grocery store.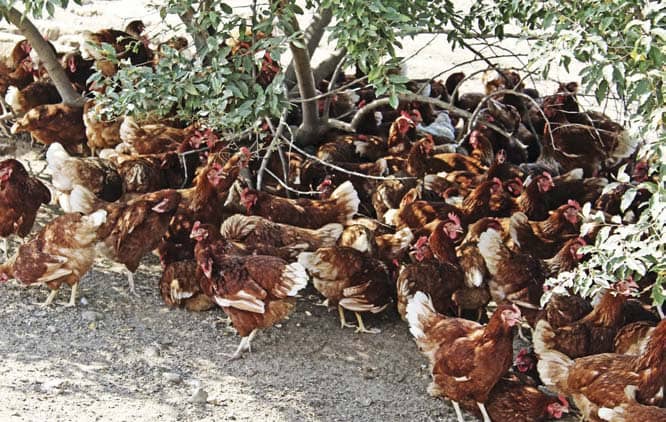 You can read upto 3 premium stories before you subscribe to Magzter GOLD
Log-in, if you are already a subscriber
Get unlimited access to thousands of curated premium stories and 5,000+ magazines
READ THE ENTIRE ISSUE
November 2019