FOLLOW THE TRAIL TO SUCCESS
American Survival GuideAugust 2020
THE HISTORY AND IMPORTANCE OF LEARNING HOW TO TRACK
Not enough has been written on the fascinating art of tracking, even today. Mostly unknown to younger generations, the ability to detect, read and properly interpret human and animal sign and tracks has always played a huge role in the history of mankind.
Even if rightly considered a primitive art, tracking is common to widely divergent areas of the world— from Australia to India, Europe, Africa and the American continents. This skill has been successfully handed down through oral training, books and the e orts of many schools, institutions and associations that teach tracking fundamentals and, most importantly, point out its benefi ts.
The first documented instance of professional trackers occurred with Germanic tribes around AD 500. Their efforts were dedicated to finding stolen livestock and missing or captured people.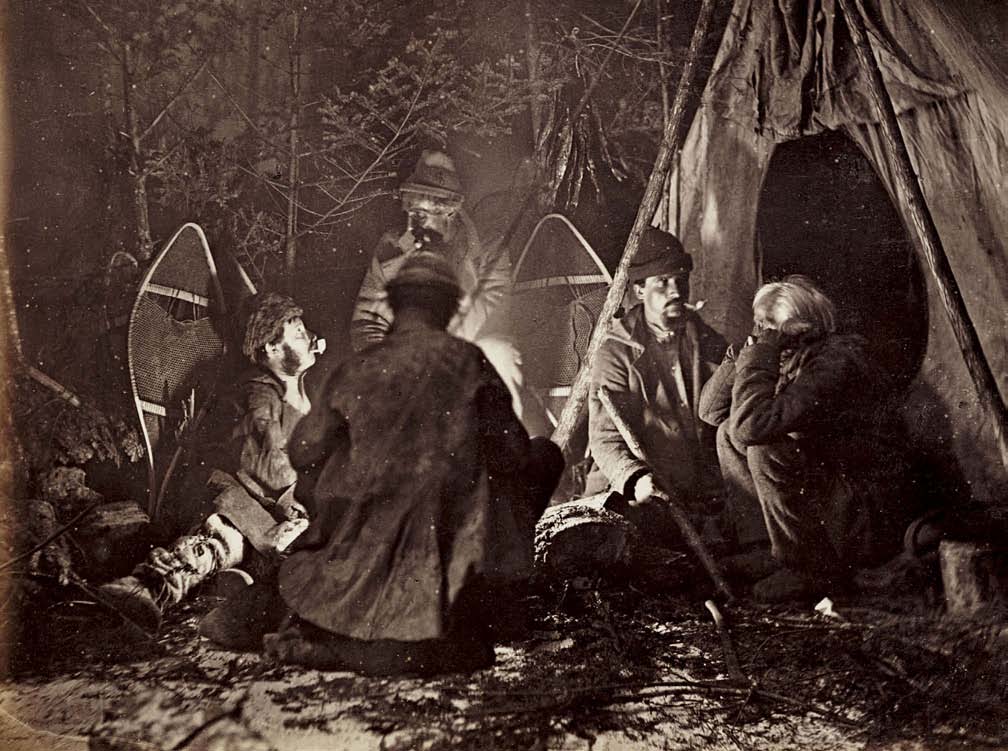 TRACKING THROUGH THE CENTURIES
Our ancient ancestors discovered the benefits of tracking, also known as "spooring" in some areas, quite by accident. Their primordial needs consisted of finding food and protecting their communities from attacks by enemies and predators.
As a result, they learned to read the sign on and near the ground to understand where they could more easily hunt animals by following their trails, tunnels, feeding areas, beds and so on. This also introduced them to the concept of patrolling outside the borders of their communities to enhance their safety from predators and other humans.
In the first communities, tracking became crucial to a specific group of people: hunters. We can still see this in remote Amazonian villages, as well as in some areas of the African continent. These communities, such as the Papuasi in New Guinea, the Ayoreo in Paraguay, the Dogon in West Africa and the Himba in Namibia, have developed the maximum level of awareness and observation skills. Not only do these skills allow them to catch their food more easily, they also help forecast and minimize any possible outside infiltration of their villages. These skills are used daily as a natural and consequential part of everyday life.
In the same manner, this art continued to endure during the centuries and with remarkable application, especially in the military. During the American Indian Wars (roughly 1609–1918), many Native Americans were employed as scouts. Their tracking abilities played a valuable role, often making the difference between life and death ... and not only during battles.
In 1755, Robert Rogers formed the "Roger's Rangers." Most of its men were frontiersmen and skilled trackers, thus putting a significant emphasis on the application of tracking in a tactical environment for the first time.
In the same period, trappers made their way into uncharted territories. For example, men such as the legendary John Colter (who is said to be the first white man to pass through the area that now includes Yellowstone National Park) were able to do so thanks to the acuity of their skills and through the direct contact they had with Native Americans.
Much later, the U.S. Army introduced the art of tracking into specific programs during the Vietnam War, as did the British Army in countries such as Malaysia, Rhodesia, Borneo and Cyprus. What we now call modern visual tracking came into its own in the late 1960s in the jungles of Borneo.
In 1973, the Selous Scouts Unit was created in Rhodesia. A primary aspect of its operations was the tracking and infiltration of guerrilla forces. Seven hundred men—working in small units of approximately four to six, lightly equipped and carrying mostly ammunition and water—had the task of defending this former British colony from the attacks of local guerrillas, who were supported by neighboring communist countries.
Decades later, the United States rekindled an interest in combat tracking in 2007 with the U.S. Marine Corps' Combat Hunter Program, which was created in response to an increased deployment of snipers and IEDs (improvised explosive devices) by enemy forces. The skills of observation and proper interpretation of traces on the ground came to be extremely useful in detecting IED locations.
You can read up to 3 premium stories before you subscribe to Magzter GOLD
Log in, if you are already a subscriber
Get unlimited access to thousands of curated premium stories, newspapers and 5,000+ magazines
READ THE ENTIRE ISSUE
August 2020