Carvin a Camp Out of Bamboo
American Survival Guide
|
September 2020
The Esee expat Darien Machete takes on many and varied tasks.
During the weeks of late March and early April 2020, I made a stop in Georgia while on the way to what was supposed to be a bushcraft class at the Randall's Adventure & Training headquarters in Alabama. The COVID-19 pandemic changed the plan, and I ended up spending two weeks on camp- and skills-building in Georgia with the new offering from ESEE Knives— the Darien Machete.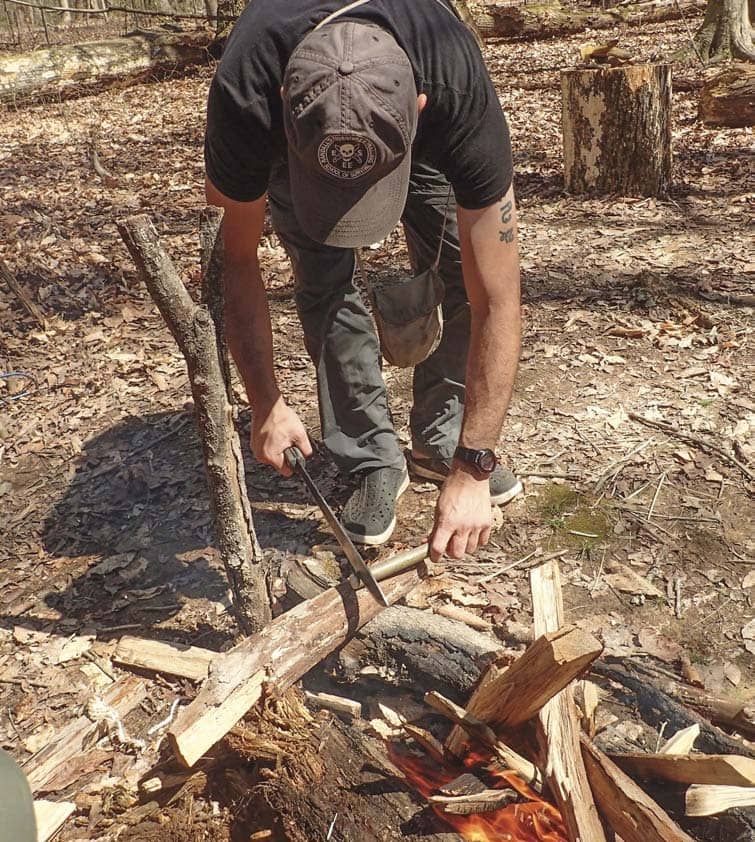 THE DARIEN MACHETE
The latest and fourth model in ESEE's Expat line of knives is the Darien Machete. This piece is made in Central America and is named after its southernmost tip—a no-man's-land known as the Darien Gap.
The ESEE Knives Expat Darien Machete features a Micarta handle for extended-use comfort and a 12.38inch blade. Its overall length is 18.18 inches. It weighs just 15.5 ounces and comes standard with a rugged, tan canvas sheath (which wasn't used during this trip). The blade is made of 1075 steel in El Salvador.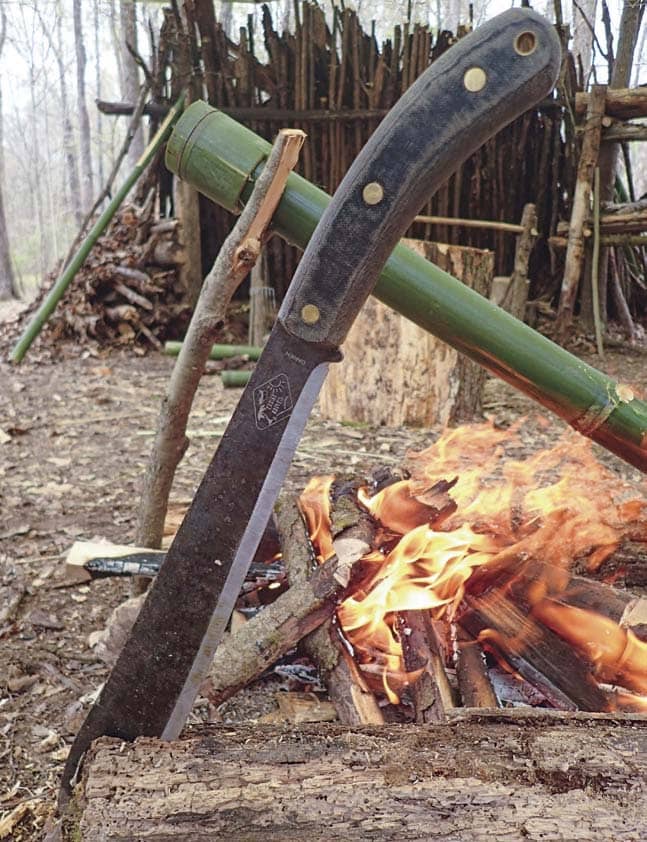 'CAMP GEORGIA'
Upon arriving in Georgia to stay with good friend Patrick Rollins, lead instructor of Randall's Adventure & Training, he told me about a thicket of bamboo he had access to not far from his house. We were building up his camp in the woods behind his place, and bamboo would add a whole, new dimension to the camp (not to mention the cooking capabilities bamboo offers).
Once we arrived at the bamboo thicket (which we eventually referred to as the "Bamboo Store"), we got to work clearing about 15 poles. I used the Darien to chop through the bamboo and clear it low to the ground; Patrick used a saw. I think the saw was a little faster for this job, but I had really missed using a big blade to chop bamboo. I guess it was the kid in me.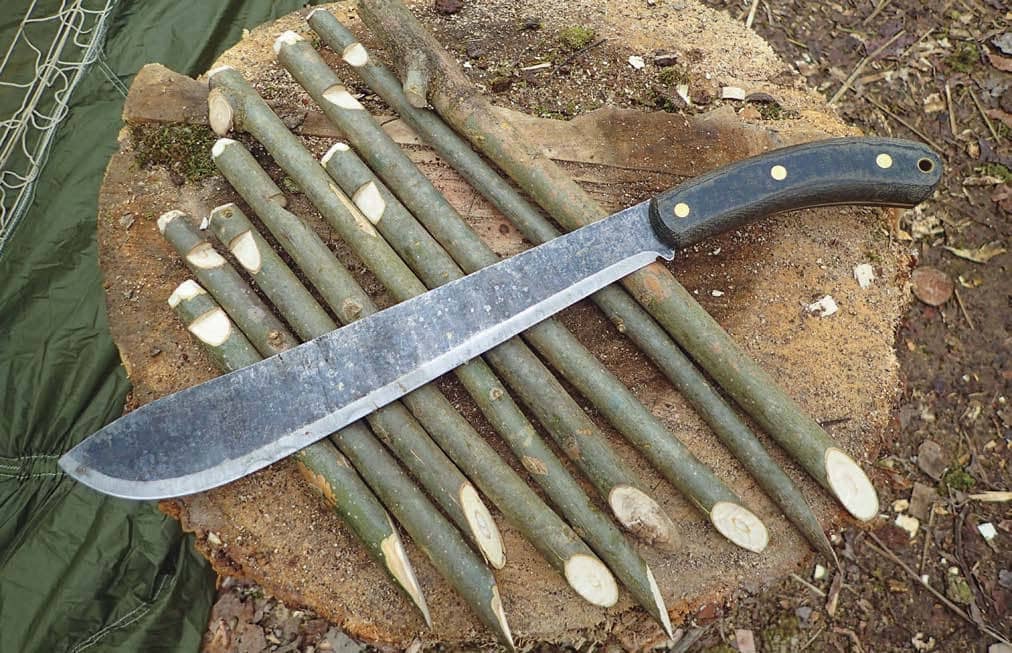 THE 'BAMBOO STORE'
This bamboo was much wider and taller than the smaller genus (rivercane) in the grass family that's more common in the Southeast. However, this was proper bamboo, ranging from broomstick to approximately calf thickness.
It was bright green—perfect for cooking in and making utensils with. This reminded me of the bamboo I had a chance to work with in the Philippines years ago. But, I now considered myself lucky to be able to work with bamboo again just a couple of hours' flight away from home. When we returned to the camp, the first order of business was to reinforce and thatch the lean-to shelter that had been in need of a "woods renovation." We went along the margin of a small pond to cut some shelter poles ranging from broomstick thickness to about wrist thickness. They were some sort of invasive green tree that had been in need of thinning.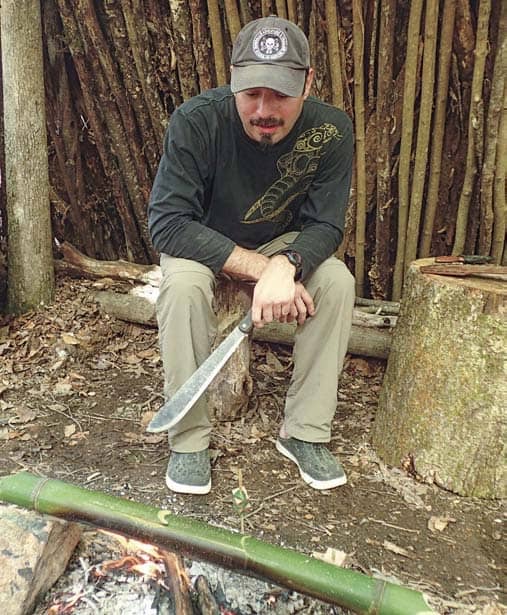 CHOPPING TASKS WITH THE DARIEN
The Darien was a real chopping machine. It was very comfortable during extended use, and it stayed in the hand, thanks to its Micarta grip and handle shape. The handle's natural arch was quite reminiscent of a long blade found in Southeast Asian cutlery.
You can read up to 3 premium stories before you subscribe to Magzter GOLD
Log in, if you are already a subscriber
Get unlimited access to thousands of curated premium stories, newspapers and 5,000+ magazines
READ THE ENTIRE ISSUE
September 2020