BIG-BORE LEVERAGE
American Survival Guide
|
August 2020
THE NEW HENRY X MODEL IN .45-70 ADDS TACTICAL TOUCHES TO A TRADITIONAL HUNTING RIFLE.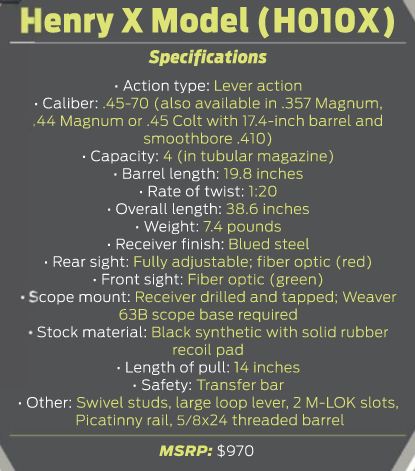 This year, the COVID-19 pandemic has taught us that things, even in a comparatively prosperous country such as ours, can deteriorate quickly. As a result, many people are rethinking their preparedness strategies.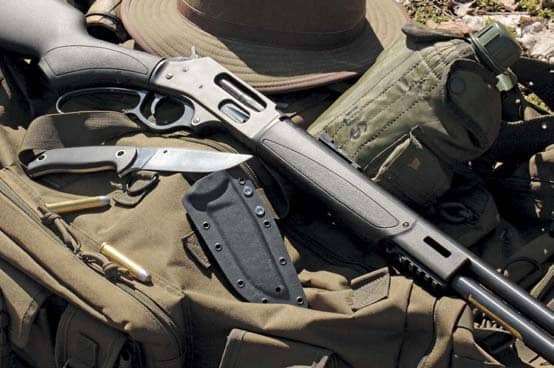 Naturally, when it comes to firearms, you want the right tool for the job. But, in times of crisis, you can never be certain what that job might be. A survival scenario might entail you needing to procure food or defending yourself against animals that want to procure you as food. Survival might also mean defending your property and critical supplies when the lights go out on civilized society and we're thrust back into to the "Dark Ages" and everyone must fend for themselves.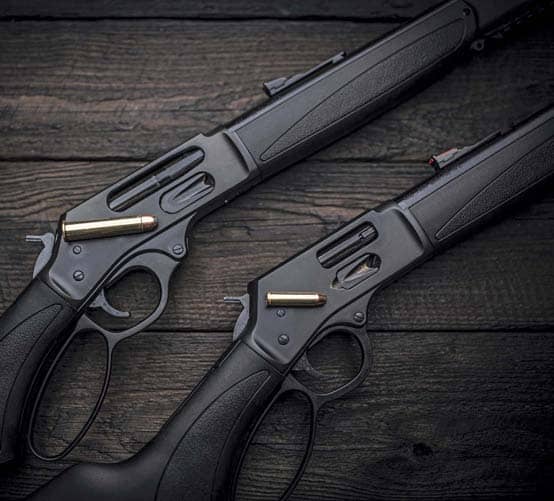 So, when it comes to choosing a long gun, I want something that's versatile, fast-handling, reliable and chambered for a hard-hitting cartridge. In addition to its being effective for hunting large game, I want to be able to accessorize it to make it work in a tactical situation without being concerned if I have to cross into jurisdictions that criminalize the possession of "scary assault weapons."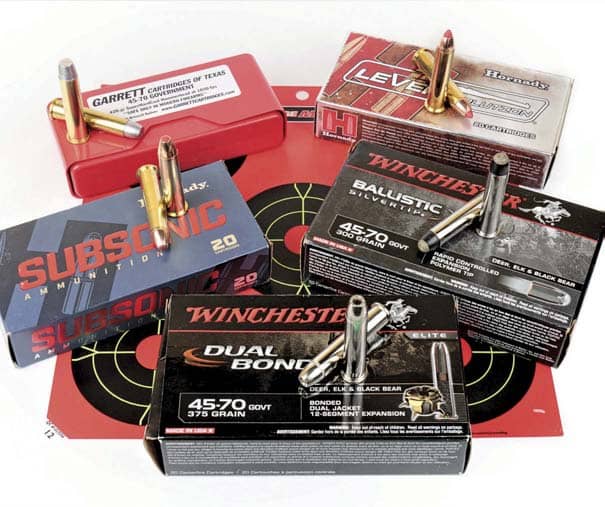 One great choice combines the old and the new. The old is the .45-70 Government cartridge, which the U.S. military adopted way back in 1873. With the right load, it can take any animal that walks the Earth. The new is the Henry X Model lever-action rifle that provides a rock-solid, fast-cycling action, along with features that give it additional versatility and tactical utility over previous models.
EASY LOAD AND UNLOAD
As with several of the newer Henry rifles, you can load or unload this model from either end of the gun. Due to popular demand, last year, Henry began adding a loading gate on the right side of the receiver on some of its models. The new X Model includes this feature too. It allows you to quickly and easily top off the four-round magazine to bring it to full capacity in a critical situation or to introduce a different load for your next one up.
With lever guns from other companies that feature only a side loading gate, you must cycle each round through the gun's action to unload it. However, because Henry has retained the loading port and removable inner magazine tube at the front of the gun, you can unload the magazine without cycling the action. Naturally, you should then also make sure the chamber is clear.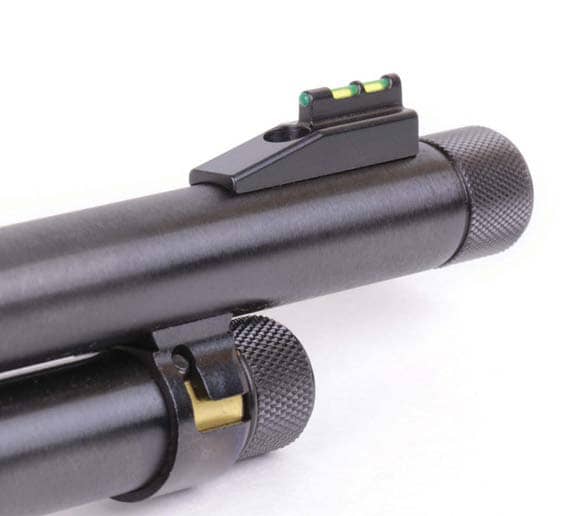 STOCK FEATURES
This new X Model comes with a rugged, maintenance-free, black synthetic stock. While I prefer the look of a walnut stock, I've come close to tears at times after scratching or gouging fine wood. With a synthetic stock, I don't worry—or care—about such things. This helps make the X Model a rough-and-ready rifle that can take the hard knocks.
You can read up to 3 premium stories before you subscribe to Magzter GOLD
Log in, if you are already a subscriber
Get unlimited access to thousands of curated premium stories, newspapers and 5,000+ magazines
READ THE ENTIRE ISSUE
August 2020