The Land Before Time
A Magazine|May 2020
Set in the world's oldest desert, a stunning lodge in Namibia offers adventure and antidotes for modern travellers.
"Hi! Wanna see Saturn?"
The booming voice, enthusiastic and startlingly close, rings out of the inky darkness, beckoning me even closer. Adjusting my eyes, I peer into a telescope as directed, squinting obediently. Soon enough, I'm looking at Saturn — bright, white, trembling at the edges but still defined, with its distinctive hula hoop of dust and rock. It takes my breath away.
The power of the Namib desert, as I discovered, lies in its ability to give you what you need, not what you think you want.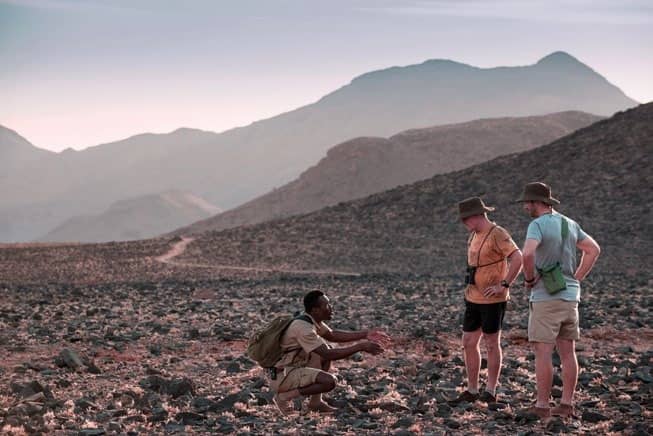 This isn't readily apparent to those new to Namibia's charms, even as websites and publications from Forbes to National Geographic rate the African country as one of 2020's top destinations. Why travel so far to an empty desert, neophytes wonder, when you can head to the wildlife-packed plains of Botswana or Kenya?
The perfect place to ponder — and answer — this question is at AndBeyond Sossusvlei Desert Lodge in south-western Namibia. Set on a private 12,715-hectare reserve in the 55-million-year-old Namib desert, the lodge recently emerged from a nine-month-long, US$3 million ($4.2 million) overhaul. Johannesburg-based architect Jack Alexander and design firm Fox Browne Creative took charge of its dramatic transformation; there are 10 one-bedroom suites and a signature two-bedroom Star Dune suite to appeal to the unique sensibilities of today's luxury travellers.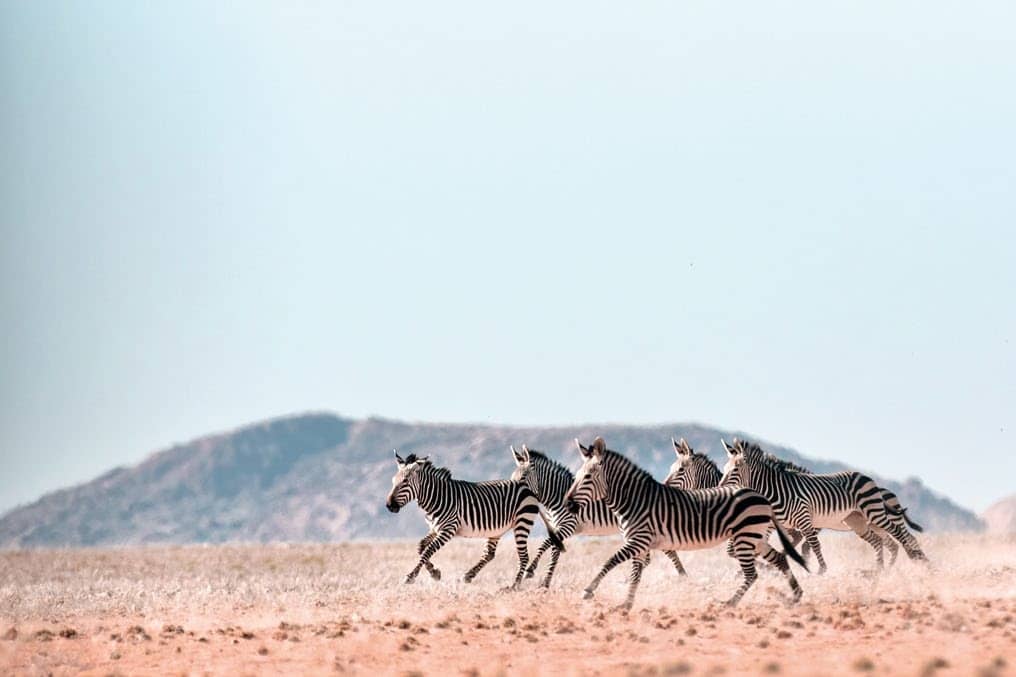 I arrive at the lodge after a turbulent 75-minute flight from the capital Windhoek, but any misgivings I have are quickly dispelled upon entering the lodge's main building. Spread out before me, through the expansive space flanked on three sides by floor-to-ceiling windows, is the spectacular vista of the Namib landscape, its unimaginably vast sandy plains and mountains stretching away into the shimmering horizon. In front of the space's "living room" — styled artfully with rustic local touches like raw-edge wooden tables, hammered brass stools and an imposing straw floor light inspired by weaver bird nests — is a small man-made watering hole to which small groups of oryx and zebra make their daily pilgrimage.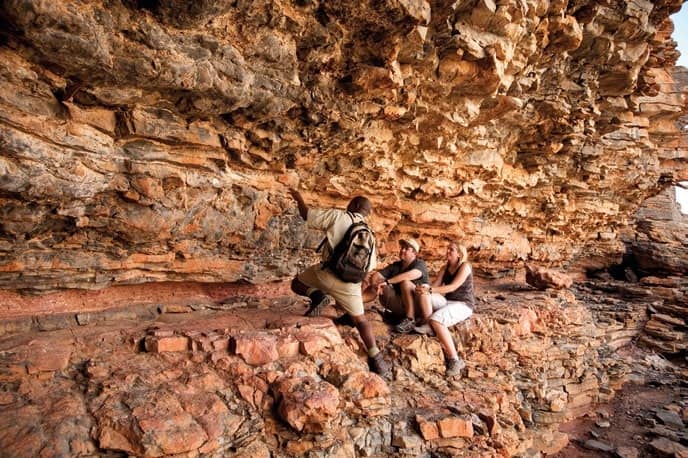 Martian and moon-like, the Namib desert's extremely arid landscape has a strangely hypnotic appeal that guests can enjoy over a meal in the lodge's sole restaurant, or through the Swarovski spotting scope handily provided in the main lounge. Upstairs, there's a spa and gym, topped by the main building's distinctive folded steel "roofs", punched through with circular cut-outs. A defining feature of the lodge, the origami-esque folds were artificially aged to take on a time-worn, rusted aspect that alludes to safari tents and the area's ochre dunes.
You can read up to 3 premium stories before you subscribe to Magzter GOLD
Log in, if you are already a subscriber
Get unlimited access to thousands of curated premium stories and 5,000+ magazines
READ THE ENTIRE ISSUE
May 2020