Notes From Another Island
A Magazine
|
June - July 2020
We're offering this story for free to read so that you can stay updated on the COVID-19 outbreak
The cost, colour and cosiness of Covid-19 in New York.
The Decameron, Giovanni Boccaccio's epic 14th-century contribution to the Italian literary canon, opens on a dire scene. The Black Death has taken Florence — a "pestilence" that's claimed lives and inspired fear among the city's residents. All is grim and yet, the book insists, this preface should not deter readers. "Let this grisly beginning be none other to you than is to wayfarers a rugged and steep mountain," it reads, "beyond which is situate a most fair and delightful plain."
And so it is. Boccaccio's opus then trails 10 youths as they decamp for a villa in the countryside, where they commence a bucolic existence filled with wine, song and long walks. They also gather six evenings a week to regale one another with stories — all 100 of them compiled in the Decameron, and rife with adultery, lust, gossip, farce and revenge. They're amoral and profane yarns, precisely told to mock establishment values, while providing distraction from the plague that's raging beyond the country estate.
In this, Decameron is not unlike the sub-genre we know as cosy catastrophe. Commonly found in science fiction, cosy catastrophes feature some sort of cataclysm that's befallen the majority of the world's population, with our protagonists surviving and thriving in ways that they (usually people of means) can afford. Sci-fi author Brian Aldiss, who coined the term, clarifies: "The essence of cosy catastrophe is that the hero should have a pretty good time (a girl, free suites at the Savoy, automobiles for the taking) while everyone else is dying off."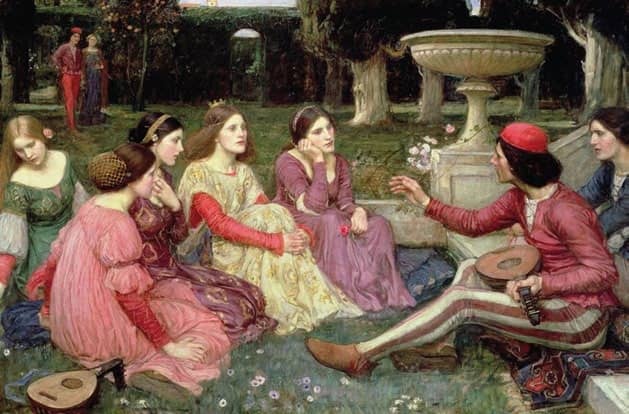 Chances are, you're already living through such a cosy catastrophe. Covid-19 has blanketed the globe, shuttering social life and the economy. For those of us on lockdown, we may not be assembling on evenings to tell sexy stories, but we've had diversions aplenty. From where I'm sitting in Brooklyn, people have been baking bread, doing Tik Tok dances, painting rainbows, Kondo-ing their apartments, conferencing on Zoom and yes, reading Decameron (it's sitting high on Amazon's Italian Literature bestseller list). If all you have to fret about is a touch of cabin fever or reaching the end of your Netflix queue, you're among the fortunate few.
You can read up to 3 premium stories before you subscribe to Magzter GOLD
Log in, if you are already a subscriber
Get unlimited access to thousands of curated premium stories, newspapers and 5,000+ magazines
READ THE ENTIRE ISSUE
June - July 2020