A Closer Look At Chinese Porcelain
A Magazine
|
June - July 2020
With fewer than 100 practising guangcai artisans in Guangzhou, the once celebrated form of Chinese porcelain that used to be popular with the world's royalty is now on the verge of dying out.
How do you tell a valuable piece of porcelain from one that's average? Run your hands over the surface, which should be smooth and glossy to the touch and be free from bumps. Check if the figures or objects on the plate, vase or tea set show bright, clean colours that blend light and shade to just the right degree to render the object lively in 3D; the composition and pairings must also depict a clear scene or story.
This may be news to some and common knowledge to others, but what many tend to overlook is that while our minds might conjure up Hermes plates depicting scenes of the jungle or classic Wedgwood tableware, the origins of all porcelain can be traced back to China.
At one point, handmade and hand-drawn porcelain from China was so coveted, the world descended upon its ports to buy pieces by the shipload to bring back to their native countries, where they named their dishware after the country of origin so everyone would be able to appreciate its cachet.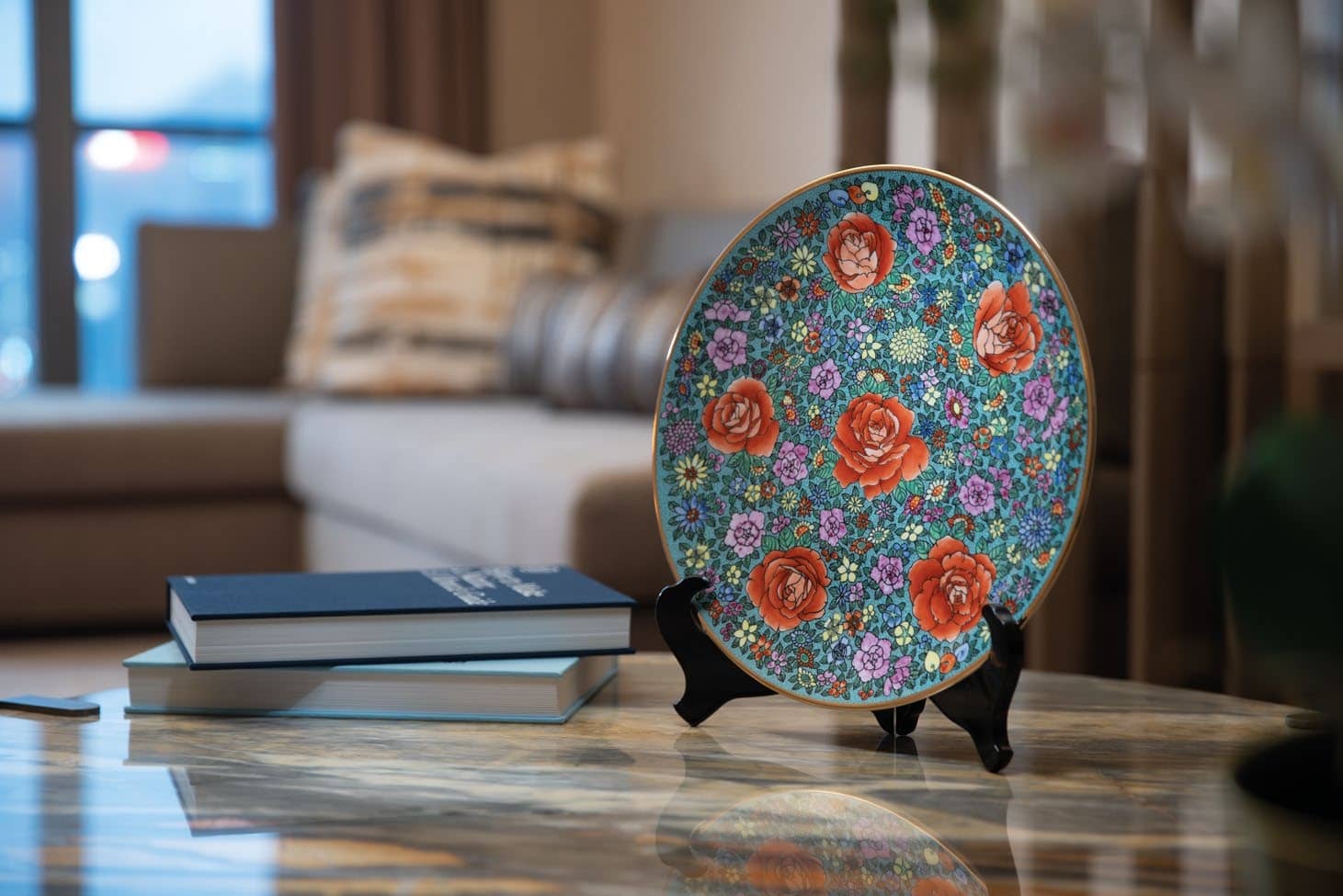 Of the multitude of regional and stylistic variations of ceramics that exist in China, guangcai, also known as Guangzhou zhijin porcelain — a unique hand-painted overglazing technique on white Jingdezhen porcelain — is one of the most revered and internationally coveted forms of Chinese ceramic art. With a history dating back over 300 years, guangcai can be traced back to the Qing dynasty, where it was appreciated by aristocrats for its vibrant colours, refined drawings and rich patterns of flowers, birds and characters depicting scenes from Chinese folklore. The craft was at its zenith following the rise of foreign trade during the Qing dynasty.
"During the Qing dynasty, Guangzhou served as an international port and was in frequent contact with people from the West, who came to China looking to buy silk and porcelain. Westerners would commission pieces of guangcai, asking for specific details such as their family crest to be part of the designs. In order to cater to Western tastes, guangcai masters in Guangzhou married the more colourful 3D techniques of European art with Chinese crafts in order to satisfy these commissions," explains Master Tan Guanghui, a National-level Inheritor of Intangible Cultural Heritage of Guangcai.
Guangcai is distinct precisely because of its unique fusion of Western and Eastern tastes, but the craft evolved out of economic need.
You can read up to 3 premium stories before you subscribe to Magzter GOLD
Log in, if you are already a subscriber
Get unlimited access to thousands of curated premium stories, newspapers and 5,000+ magazines
READ THE ENTIRE ISSUE
June - July 2020