Caught in a Cleft Stick
India Legal|February 10, 2020
While the ICJ ruling pulled up Myanmar's de facto head, Aung San Suu Kyi, over the genocide of Rohingyas, the fact is that she can't antagonise the army or the conservative Buddhist population
MYANMAR'S de facto head of state and State Counsellor Aung San Suu Kyi is facing yet another challenge. Already grappling with the complexities of constitutional democracy designed by the Tatmadaw (army), she now has to confront a recent order of the International Court of Justice on the Rohingya genocide issue.
On January 20, the 17-member ICJ panel imposed "provisional measures" on Myanmar, ordering it "to take all measures within its power" to prevent the killing of Rohingya Muslims remaining in Rakhine state under the 1948 Genocide Convention. The Court also asked Myanmar to preserve evidence of Rohingya persecution. It also ordered it to submit a report to the ICJ within four months, with additional reports every six months "until a final decision on the case is rendered by the Court".
The ICJ's order is an interim one to meet Gambia's request for provisional measures "to stop genocidal conduct immediately" against about 6,00,000 Rohingyas remaining in Myanmar.
Myanmar is one of the 150 countries which ratified the Convention on the Prevention and Punishment of the Crime of Genocide which came into force on January 12, 1951. As a signatory to the Convention, it is obligatory for Myanmar to take action, in letter and spirit, against genocide both in times of war and peace.
Article II of the Genocide Convention lists killing, causing serious bodily or mental harm or deliberately inflicting conditions of life calculated to bring serious bodily or mental harm by the military or "any irregular armed units" as falling within the scope of the Convention.
Gambia's case before the ICJ pertains to the military excesses committed during military operations launched in the wake of Arakan Rohingya Salvation Army (ARSA) insurgents' attacks on police posts in 2017. The army's savage reprisals unleashed on the Rohingya population resulted in 7,00,000 of them fleeing the country to seek refuge in Bangladesh.
The ICJ rulings are final and there is no provision for appeal. Although the Court has no mechanism to enforce its orders, Myanmar is obliged to implement it under international law. Many human rights organisations and Rohing ya expatriate bodies have hailed the ICJ ruling as a vindication of their allegations of genocide committed against the Rohingyas.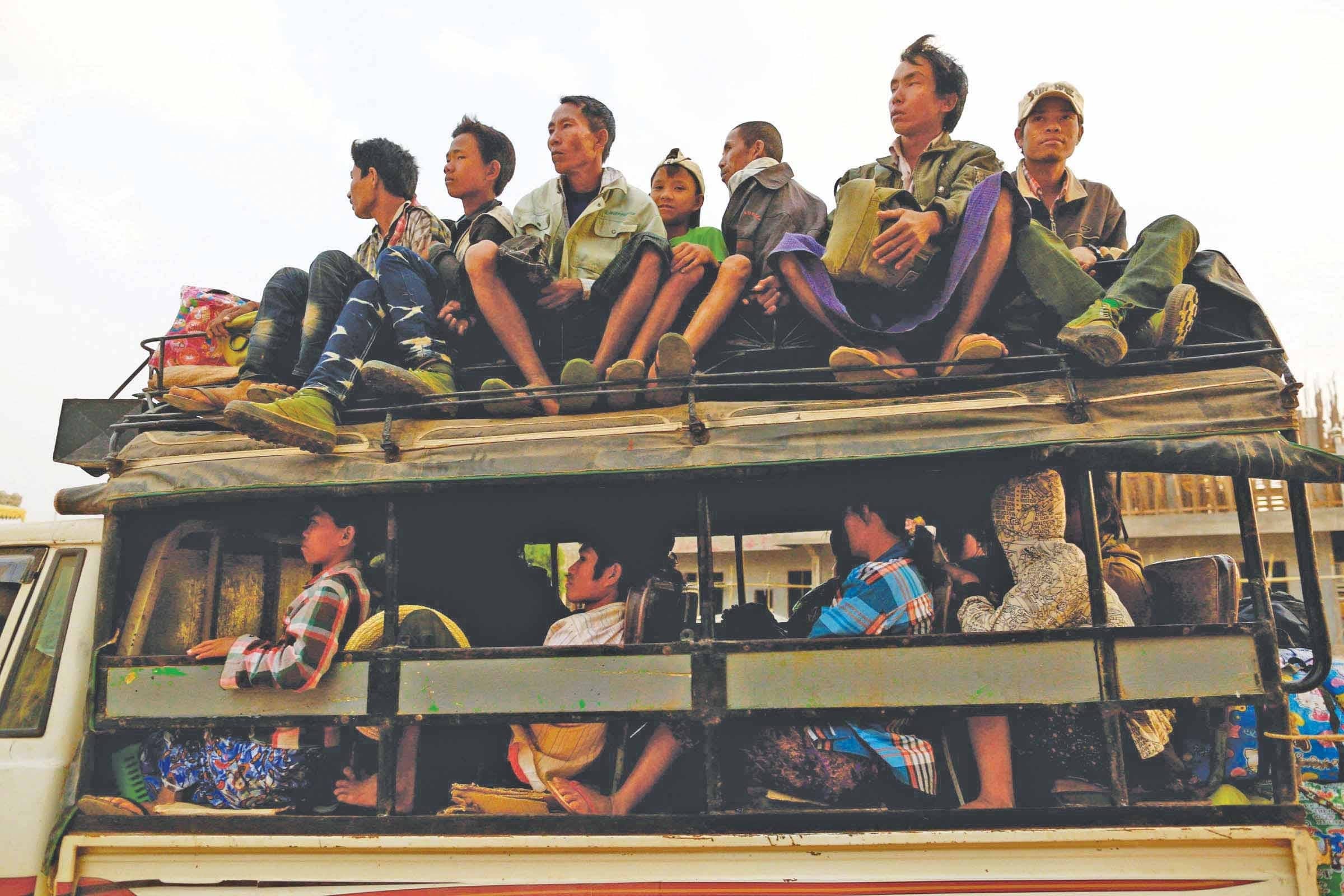 As the BBC put it, Suu Kyi's appearance before the ICJ hearing in her capacity as foreign minister in Decem ber 2019 to defend the Myanmar army's conduct in 2017 "obliterated any remnants of Aung San Suu Kyi's international reputation". In any case, her global image as a "human rights icon" for her unrelenting fight for restoring democracy, took a severe beating when the military carried out its no-holds-barred operations against the Rohingya insurgents.
You can read up to 3 premium stories before you subscribe to Magzter GOLD
Log in, if you are already a subscriber
Get unlimited access to thousands of curated premium stories and 5,000+ magazines
READ THE ENTIRE ISSUE
February 10, 2020