The Revival Conundrum
India Business Journal|October 2019
Along with a patchwork of band-aids, a smart combination of monetary and fiscal measures can get the ailing economy back into the pink of health.
The government's five booster shots are expected to fix the sick and slowing economy. A little over the past one month, Union Finance Minister Nirmala Sitharaman has announced a slew of measures to pump-prime the tottering economy.
Dubbed as a mini-Budget, the series of stimulus packages unveiled by the finance minister in successive press conferences have tried to address woes in the automobile, banking, finance, real estate and export sectors. Besides, Ms Sitharaman has slashed Corporate Tax rates to get companies to deploy the money thus saved into investment.
These steps have come after the country's Gross Domestic Product (GDP) growth slowed to 5 per cent in the first quarter of FY20 (April-June 2019) - the lowest in 25 quarters or in six years. According to many economists, including Manmohan Singh, the former prime minister and renowned economist, key Indian sectors are facing a slowdown that seems far more than a cyclical occurrence.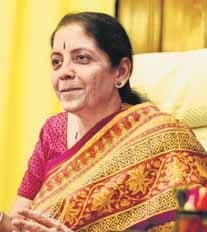 Measures galore
After in denial of the slowdown for months, the government finally acted, with the finance minister unfurling the first set of stimulus package on August 23. Accordingly, Ms Sitharaman rolled back the super-rich tax on foreign and domestic equity investors that it had introduced in the Union Budget of July. Along with the withdrawal of the additional levy on foreign portfolio investors (FPIs), enhanced surcharge levied on long- and short-term capital gains on equities would also end. The tax measures would cost the exchequer Rs 1,400 crore.
In her July Budget, the finance minister had raised surcharge on the Income Tax to 25 per cent for individuals earning annual income between Rs 2 crore and Rs 5 crore. The surcharge was increased 37 per cent for those with an annual income of over Rs 5 crore. These surcharges were in addition to the surcharges of 15 and 10 per cent for those with taxable income between Rs 1 crore and Rs 2 crore and between Rs 50 lakh and Rs 1 crore respectively.
FPIs and domestic equity investors became an unintended target of the super-rich surcharge. The hiked surcharge on FPIs had spooked foreign investors, who had withdrawn around Rs 25,000 crore from domestic equities in July and August.
The first stimulus package also focused on the automobile sector, which has been in the reverse gear for over 10 months now, with the sale of total vehicles crashing by about 23.5 per cent in August. The government announced that BS-IV vehicles purchased up to March 2020 would remain operational till their registration cycle. It doubled depreciation value to 30 per cent, and higher registration fee was deferred till June next year. In a bid to boost automobile sales, the government lifted ban on purchase of vehicles by government departments.
There were then other measures to address the woes of micro, small and medium enterprises (MSMEs), banks and non-banking financial companies (NBFCs). Accordingly, MSMEs would be paid all pending Goods and Services Tax (GST) refunds within 30 days. Moreover, future GST refunds to MSMEs would be sorted out within 60 days.
The government also decided to release Rs 70,000 crore upfront to banks as additional capital. This will enable banks to disburse loans worth Rs 5 lakh crore into the market and stimulate economic growth. Besides, the government assured that corporate social responsibility (CSR) violations would not be treated as a criminal offence but a civil matter. There were also assurances to bring about a taxpayer-friendly regime, with issue of I-T orders, summons and letters only through a centralised system. Besides, all assessments would be cleared in three months with faceless tax scrutiny.
Days after the first stimulus package, Ms Sitharaman was back with another press conference and another stimulus package. The finance minister announced in early September that the Union Cabinet had cleared a raft of changes in foreign direct investment (FDI) regulations, including easing rules for overseas single-brand stores and permitting FDI through the automatic route in contract manufacturing and all areas of coal mining.
In single-brand retail, the government allowed companies to conduct online retail trading prior to opening of physical stores. This measure, of course, is subject to the condition that brick-and-mortar stores will come up within two years from the date of start of online operations. The government also said that all procurements made from India by the entity for that single brand will be counted towards local sourcing of 30 per cent, irrespective of whether the goods procured are sold in India or exported. This is excellent news for foreign retailers, like Ikea and Apple, who will now find Indian market more lucrative to invest and conduct business in.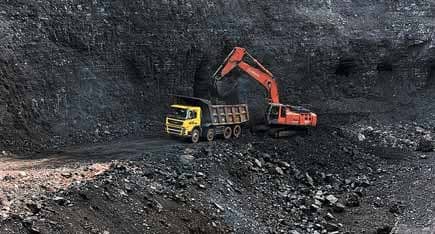 Contract manufacturing, in the meanwhile, got a big boost, with the government allowing 100 per cent FDI in the sector. The proposal will facilitate large foreign electronics and pharmaceutical companies to invest directly in local or foreign contract manufacturers. This will provide a huge fillip to the government's Make In India policy.
The Union Cabinet also permitted 100 per cent FDI under the automatic route for coal mining as well as sale and export of coal. This is expected to end the monopoly enjoyed by Coal India so far. Currently, a majority of the country's coal requirement is fulfilled by Coal India. The new mining investment policy will open up investment avenues for companies, such as US-based PeaBody, Switzerland-based Glencore and Australia's BHP Group. So far, 100 per cent FDI under the automatic route was allowed for coal processing plants as well as for coal mining for captive consumption by power projects, iron and steel and cement units. The new proposal to allow 100 per cent FDI in all the segments of coal mining and not limit it to captive consumption is set to drive consumption and investments.
The housing and export sectors too were able to attract generous incentives from the finance minister in the third tranche of steps to spur the slowing economy. Ms Sitharaman opened a Rs 10,000-crore special window to provide last-mile funding for completion of ongoing housing projects. The projects include those which are not non-performing assets (NPAs) or facing bankruptcy proceedings under the National Company Law Tribunal (NCLT).
The objective of the special window is to focus on completion of affordable and middle-income housing projects. The government will contribute Rs 10,000 crore for the special window and a similar amount is expected from outside investors, such as LIC and other institutions and private capital from banks, sovereign funds and FDIs.
Besides, a new scheme - Remission of Duties or Taxes on Export Product (RoDTEP) - was announced by Ms Sitharaman to incentivise exporters in the country. The Rs 50,000-crore RoDTEP, which will replace the existing incentive scheme, the Merchandise Exports from India Scheme (MEIS), is expected to be compliant with the World Trade Organization (WTO) norms unlike the earlier MEIS scheme.
You can read up to 3 premium stories before you subscribe to Magzter GOLD
Log in, if you are already a subscriber
Get unlimited access to thousands of curated premium stories and 5,000+ magazines
READ THE ENTIRE ISSUE
October 2019