YOUR GUIDE TO Open Enrollment
Kiplinger's Personal Finance
|
November 2020
Your health insurance options may look a little different this fall. Meanwhile, the cost of coverage continues to climb.
Workers who have access to group health insurance through an employer may see more virtual tools and services to help them evaluate and select a plan—especially if they're working remotely. Those who are newly unemployed or self-employed may find themselves navigating the individual health insurance market for the first time.
COVERAGE THROUGH YOUR JOB
Large employers expect health care expenses, including insurance premiums and out-of-pocket costs, to rise by 5.3% in 2021, for a total of about $15,500 spent on each worker for the year (including contributions from both the employer and employee), according to a survey from the Business Group on Health.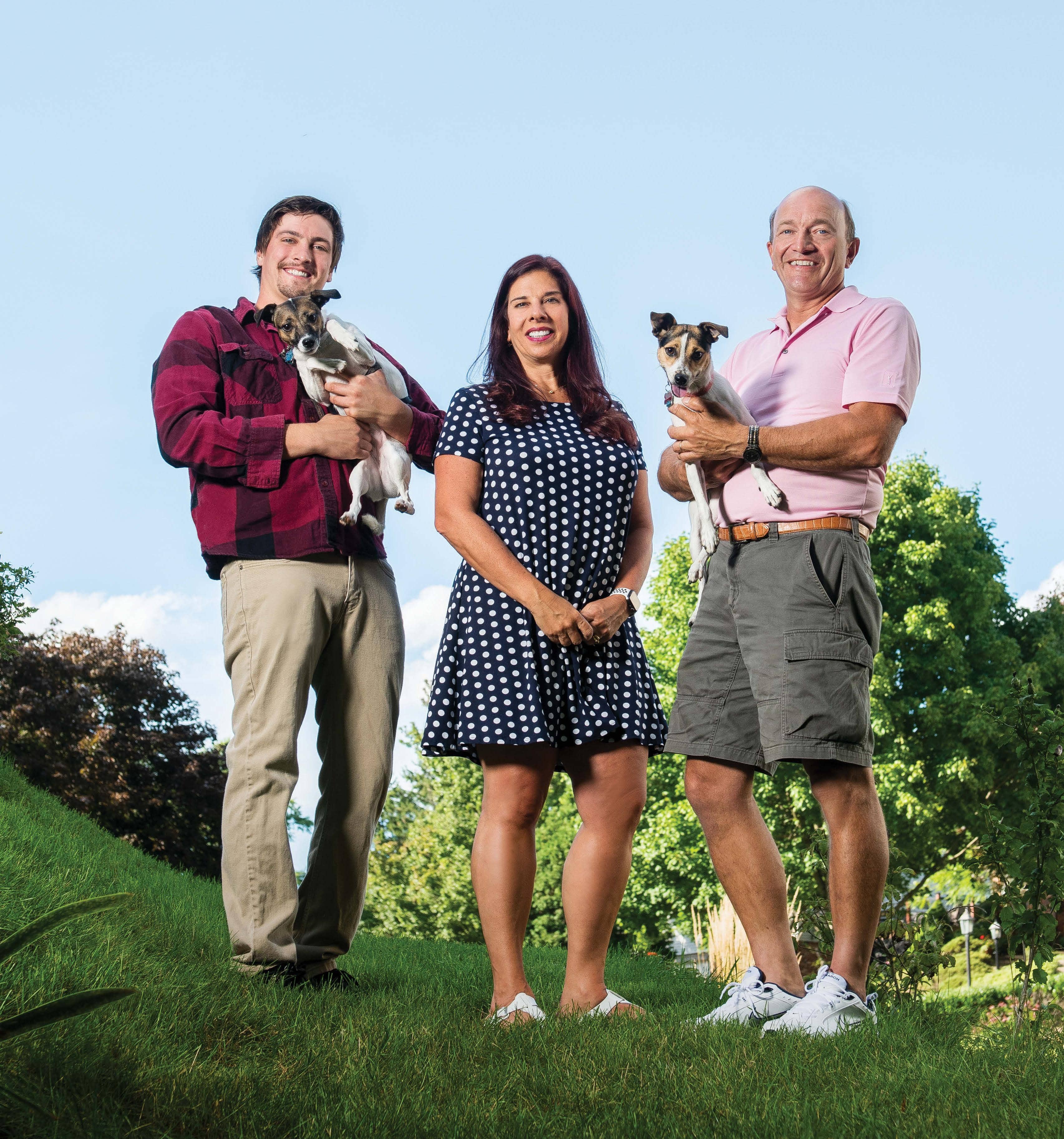 AFTER THE PEARSONS WENT INTO THE INDIVIDUAL MARKET FOR THEIR HEALTH INSURANCE, THEY OPTED FOR A HIGH-DEDUCTIBLE PLAN WITH A HEALTH SAVINGS ACCOUNT.
But because COVID-19 has caused delays in preventive and elective care in 2020, expenses could run higher than expected in 2021 as employees catch up on missed appointments and procedures. In 2020, employers estimate that expenses per employee will total $14,769, with employers contributing $10,202 to employees' premiums and health accounts (such as a health savings account) and employees contributing $4,567. // The use of telehealth services, which was already rising before the coronavirus struck, has shot through the roof in 2020 as shutdowns kept people home in the spring and social distancing became the norm. With telehealth, a patient may consult with physicians via video chat or on the phone rather than visit a clinic or hospital. Although telehealth services are still commonly used for minor but somewhat urgent consultations—say, to diagnose and prescribe treatment for a rash—they're increasingly offered for needs ranging from diabetes management to physical therapy. Virtual health visits aren't appropriate for many medical problems, but a recent study published in Annals of Internal Medicine shows that 70% of virtual health visits were satisfactory replacements for in-person consultations. In 2019, the median employer plan co-payment for a telehealth visit was $30, and 20% of employer plans didn't charge at all for telehealth services, according to benefits consulting firm Mercer.
The pandemic is also prompting more emphasis on certain types of care. Besides the physical ailments that a COVID-19 infection causes, employers and insurers are considering how stress and anxiety invoked by the pandemic are affecting mental health. Among large employers, 36% say that expanding access to mental health services is a priority in 2021, according to the Business Group on Health. Employees are gaining greater access to virtual mental health services, and some companies are offering clinics and mental health therapists at the office.
As many workers continue to telecommute this fall, offices are incorporating more digital methods to spread the word about benefit options. Rather than hold in-person meetings to introduce employees to the menu of insurance benefits, more employers will host webinars, post prerecorded online video presentations or send out documents outlining benefit choices, says James Bernstein, a partner at Mercer.
Taking it a step further, some employers are hosting virtual benefits and health fairs, replicating events typically held at the office. Employees may, for example, visit a website on which they can click through various online "booths" to learn about the resources available to them, says Bernstein. Employers are even finding new ways to administer flu shots—for example, by holding drive-through clinics so employees can receive vaccinations from inside their vehicles, says Ellen Kelsay, president, and CEO of the Business Group on Health.

Compare employer plans.
Continuing a trend from the past few years, employers are adding more types of health plans to their benefits choices.
For 2021, just 22% of large employers will offer a high-deductible health plan as the only option for employees, down from 25% in 2020, 30% in 2019, and 39% in 2018, according to the Business Group on Health. And particularly during a pandemic, "there's a real recognition that health benefits are as important, if not more important than they've ever been. I think there's a bit of reassurance that while there are some distressed industries, the vast majority of employees will not see reductions in benefits," says Julie Stone, managing director of health and benefits for consultant Willis Towers Watson.
If you have multiple plans to choose from, do your homework to help ensure that you pick the best one for your health needs at the lowest cost. Even if you're happy with the plan you have, review your options in case any features have changed. Your employer may provide a calculator that compares premiums and out-of-pocket costs for various plans based on your expected health care needs throughout the year.
You can read up to 3 premium stories before you subscribe to Magzter GOLD
Log in, if you are already a subscriber
Get unlimited access to thousands of curated premium stories, newspapers and 5,000+ magazines
READ THE ENTIRE ISSUE
November 2020