REWARDS: THE COMPLETE GUIDE TO Decluttering
Kiplinger's Personal Finance|June 2020
Spending a lot of time at home? What better time to get organized?
THE URGE TO PURGE OUR HOMES OF CLUTTER COMES naturally in springtime, and we may feel it more urgently this year, as we hunker down and shelter in place. Tackling a decluttering project doesn't just clear your closets, basement or garage of stuff you no longer need and let you check off a major item on your to-do list. In times like these, when the world is full of uncertainty and anxiety, decluttering can also give you a sense of control—and even help reduce stress. In a 2019 spring-cleaning survey sponsored by OfferUp, a resale website, almost two-thirds of respondents said they felt de-stressed after decluttering.
"We bring things into our world to enrich our quality of life, until one day we realize that the multitude of possessions is actually detracting from our life," says Mindy Godding, a professional organizer in Richmond, Va.
If you subscribe to the philosophy of Marie Kondo, the Japanese tidying guru, decluttering can also bring life changes and joy. People who have followed the KonMari Method say they have not only dramatically reorganized their homes but also quit jobs, launched businesses, increased their sales at work, avoided a divorce (or obtained one) and even shed excess weight (see kiplinger.com/links/ kondo). Still, no single organizing strategy will work for everyone.
Decluttering requires a lot of decision-making. For each item, you must decide: Should I keep it or not? If I keep it, where should it go? If I don't keep it, will I hand it down, or should I sell, donate, recycle or trash it? The box on the facing page has tips from three pros on how to stay on track and avoid getting overwhelmed.
Some of the usual methods for disposing of unwanted stuff may be unavailable or require workarounds for now. Most municipalities, businesses and charitable organizations have prominently displayed COVID updates on their websites. You can use the down time to research and tentatively schedule options for help and disposal.
Waste collection companies have faced a surge in the volume of trash, as residential customers spend more time at home, declutter and catch up on yardwork. Republic Services, which operates in 41 states, said that in some communities it would limit the amount of trash and recycling it picks up, and would suspend yard or bulk waste pickups. Before you toss stuff to the curb, check with your municipality or trash collector.
If you must hang on to discards until better times come again, Amy Tokos, of Freshly Organized, in Omaha, Neb., recommends choosing a spot in your home that's accessible and infrequently used, but not so hidden away that you'll forget about it. Godding suggests setting a to-do reminder on your phone or calendar for a few months from now.
Stashing stuff in a self-storage unit somewhere else often kicks the can of decision-making down the road, and rent can add up. However, a mobile storage unit delivered to your property may be a good, in-your-face alternative. For example, a container from PODS (www.pods.com) in Northern Virginia cost from $179 to $209 per month, depending on size.
If you anticipate a move, or you're preparing an elderly parent's house for sale, the sooner you start winnowing belongings, the better. "However long people think it will take [to sort through a whole house of possessions], they should quadruple the time, especially if they've lived there for longer than 10 years," says senior move manager Marty Stevens-Heebner, of Clear Home Solutions, in Sherman Oaks, Calif. Waiting until the last minute or, worse, a crisis (Mom needs to move to assisted living now) makes for hasty— and wasteful—decisions.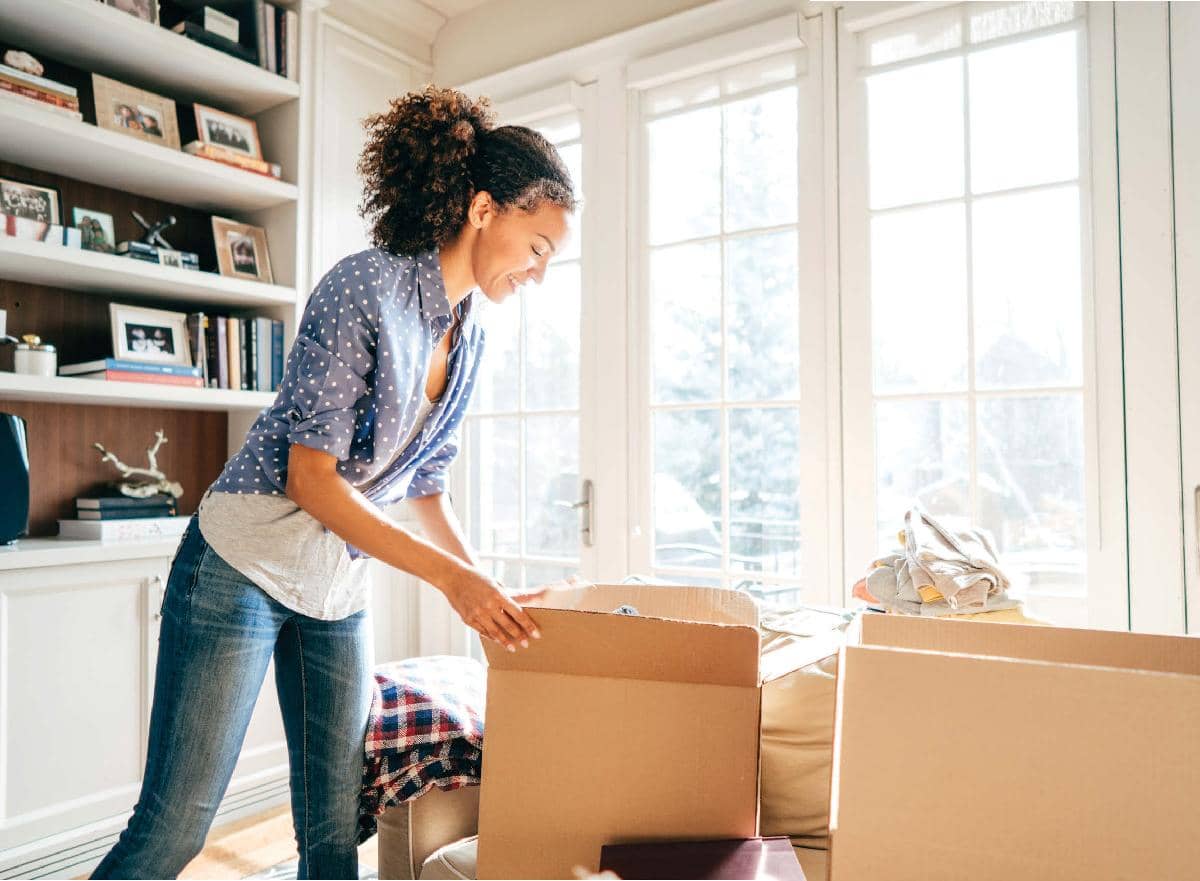 SELL YOUR STUFF
"If the price is right, anything can be sold," says Julie Hall, director of the American Society of Estate Liquidators and owner of The Estate Lady, in Charlotte, N.C. But your stuff probably isn't worth what you imagine, nor what you originally paid for it—even if you carefully tended it over the years. The resale market is glutted with stuff from previous generations and will become more so as baby boomers age.
You can read up to 3 premium stories before you subscribe to Magzter GOLD
Log in, if you are already a subscriber
Get unlimited access to thousands of curated premium stories and 5,000+ magazines
READ THE ENTIRE ISSUE
June 2020