Why Debt MFs Instead Of Conventional Fixed Income Instruments?
Investors India
|
October 2020
Small Savings Schemes or Post Office Saving Schemes are very popular in India as people prefer investing money in instruments backed by the Government of India.
These are the schemes that aim at providing secure investments with guaranteed returns. These post office schemes are launched to encourage the savings habit amongst investors. The Post Office Saving Schemes include a bucket of products that offer risk-free returns and good interest rates.
Nine schemes launched under Post Office Saving Schemes are:
• Post Office Savings Account
• 5-Year Post Office Recurring Deposit Account
• Post Office Time Deposit Account
• Post Office Monthly Income Scheme Account
• 5- Year Senior Citizen Savings Scheme
• 15-Year Public Provident Fund Account
• National Savings Certificates
• Kisan Vikas Patra
• Sukanya Samriddhi Yojana Scheme
For most Indians, traditional savings seem a natural choice, but debt funds offer variety and convenience.
Debt funds offer a well-diversified portfolio as compared to traditional debt instruments with absolute transparency in terms of portfolio disclosure. There are various categories of debt funds to choose from, that offer different average maturities of the underlying instruments with varying degrees of credit risks. From a post-tax return on investment perspective, investing in a debt fund is advantageous with a holding period of over 3 years being eligible for getting taxed as Long-Term Capital Gains, thereby offering indexation benefit.
The primary question that comes to the mind of a new debt mutual fund investor is 'Why should I invest in debt mutual funds when I am good with traditional debt products?' Firstly, one may not completely move away from traditional savings but could start with some savings being shifted to debt mutual funds. The proportion would depend on one's risk appetite and investment horizon among other things. Next, one must understand the key benefits of investing in debt mutual funds.
A major benefit of mutual funds is the variety and convenience they offer. One can invest in debt funds for even one working day to a few weeks (liquid funds) or a few months (ultra-short-term debt funds). There are debt funds for the medium term (short term debt funds) and long term (income and gilt funds). One may also utilise the 'systematic' avenues of investing in mutual funds like SIP (Systematic Investment Plan), STP (Systematic Transfer Plan) or SWP (Systematic Withdrawal Plan) all of which may not be available with traditional avenues. Another benefit of debt mutual fund is that they have the potential to offer better yields vis-avis traditional savings mainly due to the portfolio-based approach of optimizing yields across corporate and / or government bonds.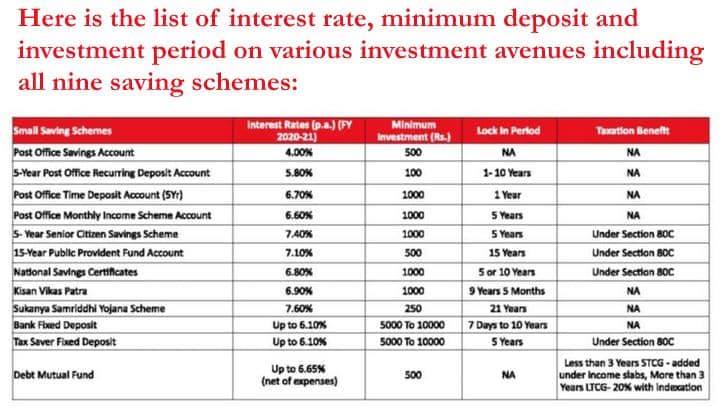 You can read up to 3 premium stories before you subscribe to Magzter GOLD
Log in, if you are already a subscriber
Get unlimited access to thousands of curated premium stories, newspapers and 5,000+ magazines
READ THE ENTIRE ISSUE
October 2020