Rescue Remedy
Your Home and Garden
|
March 2019
Saving a crumbling Palmerston North villa was a labour of love for this pair of professional renovators who had a clear vision for their heritage home
The McDonald family's house dream started with a simple walk around the neighbourhood – and the courage to be a little bit cheeky. Professional renovators Rebecca (Becs) and Blair McDonald spied a run-down, old villa on a tree-lined street near their home in Palmerston North, and an idea was born.
"Batt Street is one of those roads that just makes you feel good," says Becs. "Each time we passed down it, I saw, partly hidden from view, a long-forgotten and overgrown garden and a dark and rotting 1900s villa."
With several home renovations under their belt, it was easy for the couple to see what the villa could become. Becs imagined how it would look with fresh white weatherboards and envisaged games of cricket in the backyard.
"The house was just waiting for someone to come and unleash all that potential," she says.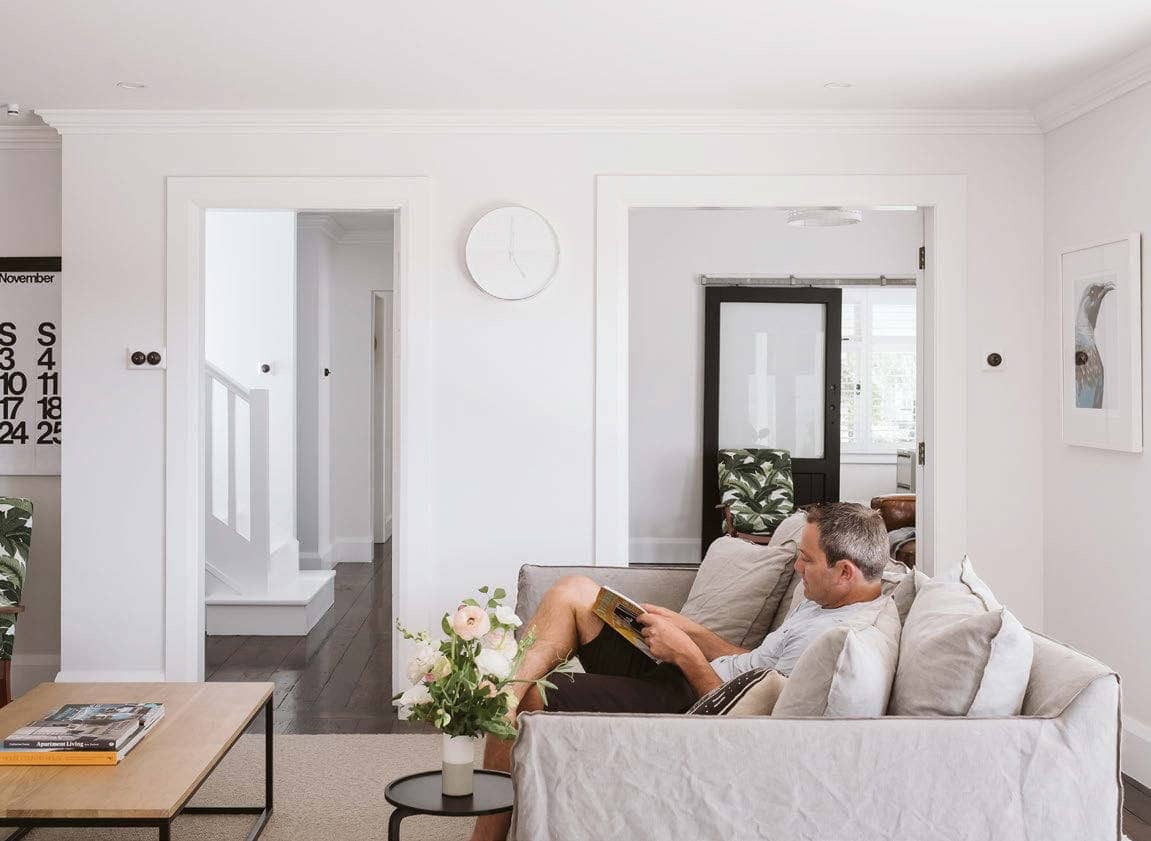 According to the old adage: if you are married to a plumber, you always have leaky pipes. The McDonalds are proof that the same applies when you own and manage a building company: you're always in the midst of renovations. After remodelling and selling several houses, the couple thought it was time they found a home of their own. So Becs bit the bullet and decided it was time to be bold.
"I phoned a friend one day when I was parked on Batt Street," remembers Becs. "I told her I was going to just go and make life happen for us and knock on the door. Needless to say, the long-term tenant who opened it wasn't pleased to see me, nor was she willing to offer up any information on the owners."
But Becs was not to be put off and, after a little detective work at the local council, she had the owner's contact details. Six months later, the couple had sold their existing house, bought the villa and, in their most ambitious project to date, commenced its full renovation.
REALITY BITES
You can read up to 3 premium stories before you subscribe to Magzter GOLD
Log in, if you are already a subscriber
Get unlimited access to thousands of curated premium stories, newspapers and 5,000+ magazines
READ THE ENTIRE ISSUE
March 2019