At The Bay
Your Home and Garden
|
March 2019
A dated 1980s cottage with a million-dollar view was the perfect project for this clever working mum
For most of us who live in busy cities, a 'good view' counts as a skinny slice of ocean (in the distance) or maybe a really nice tree. For lucky Kiwis who live in our smaller towns and regions, the view can be a bit more special – perhaps a beautiful rolling hill or a stretch of picturesque beach. But at Jamie Lee Loader's house, nestled in an unspoilt bay just outside Picton, the view is truly like something out of a painting.
Overlooking Whatamango Bay at the top of the South Island, Jamie's 1980s house arrived in her life after a long wait for the perfect home.
"We were in a rental waiting for the right home to come along," she says. "We're originally from Wanaka and the Cromwell area, where we bought and renovated two homes. We did up another one in Picton while waiting for the right house to come on the market. We ended up waiting about eight months, but when we walked into this house and saw that view, it was all worth it."
Built in 1981, the house had never been updated, so its wood panelling, lurid green bathroom fixtures and peach-pink curtains were all original and in dire need of a rethink. With their accumulated renovation experience, Jamie and her then-husband, Ben, knew exactly how to attack the project.
"We loved the house's open plan, high ceilings and natural timber," Jamie says. "But I hated the bathroom – it was pretty retro. Everything was in really good condition, though. It was just really dated."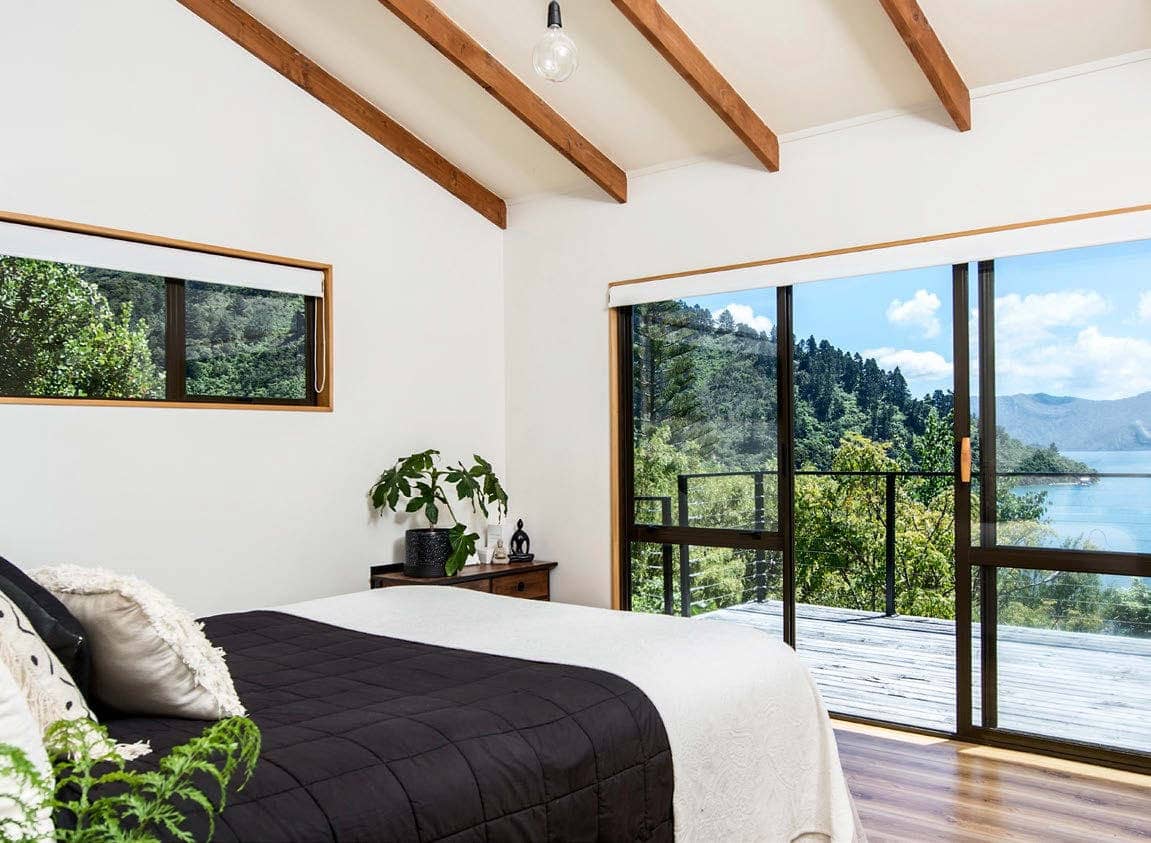 1 DAY ONE
You can read up to 3 premium stories before you subscribe to Magzter GOLD
Log in, if you are already a subscriber
Get unlimited access to thousands of curated premium stories, newspapers and 5,000+ magazines
READ THE ENTIRE ISSUE
March 2019