Tools & Techniques - Intro To CNC Routers
Woodworker West
|
November-December 2018
The value of CNC (computer numerical controlled) technology is a given among most production shops—even if they don't have one.
Randy Johnson & George Vondriska
But small shops and hobby woodworkers, CNC is often quickly dismissed as not needed or wanted. The reasons include cost, the potential learning curve, an unclear need, and a concern that "it's not real woodworking." As CNC routers continue to decrease in price and increasing in availability at woodworking retailers, there is more and more access to information, classes, and community feedback on how to utilize this valuable tool. And, while it's true that a CNC router can automate the operations of many other machines (i.e. table saw, bandsaw, drill, router), that's not necessarily a bad thing.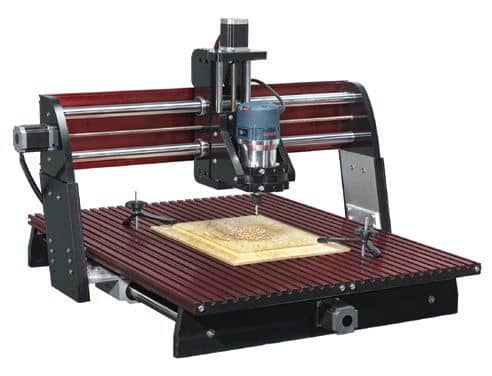 The versatility of the CNC is perhaps the best justification for adding it to a small shop. What other tool has the ability to cut complex and odd shaped pieces with such ease? Curved furniture parts, templates, jigs, and rough carvings are all handled easily with CNC. It's also a great companion tool for prototyping, because it allows a woodworker to quickly create multiple versions of a design or a sample for a client. It takes the tedium out of many operations and allows the woodworker to focus on other, more creative aspects, such as design and craftsmanship.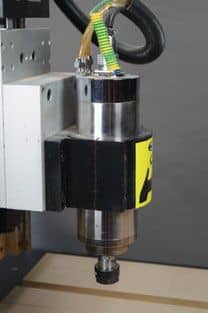 The more one eliminates his or her preconceived notions and works with a CNC router, the more one discovers the many interesting and useful ways that it can be used in the shop and on projects. So rather than seeing a CNC router as an unnecessary and expensive gadget or a threat to the essence of woodworking, it can be more helpful to view it as a useful tool that can augment your hard-earned skills, while offering versatility like no other.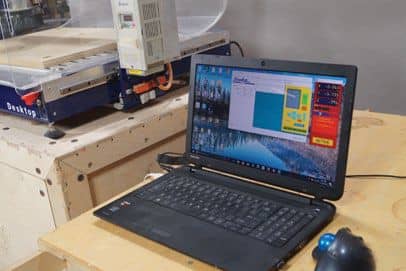 MACHINE MECHANICS
You can read up to 3 premium stories before you subscribe to Magzter GOLD
Log in, if you are already a subscriber
Get unlimited access to thousands of curated premium stories, newspapers and 5,000+ magazines
READ THE ENTIRE ISSUE
November-December 2018