Vintage Modern
This Old House Magazine
|
October 2018
A 1930 house gets an unexpected update in the hands of two creatives with an eye for mid-century finds.
YOU CAN'T ALWAYS GET WHAT YOU WANT. But in the course of trying, you may get something even better.
That's how two big-city dwellers, Nick and Heidi Gamma, woke up one day in a Depression-era house in an exurban town they had barely heard of before they pushed their search to the outer limits of commutability.
In terms of where to look, "we were winging it—we looked at about eighty houses," says Heidi, recalling their ever-widening hunt for something larger than the overstuffed 700-square-foot apartment they were renting in Queens, New York. "We needed to be out of the city. We just needed closets."
As a longtime collector of vintage movie posters and radio/turntable consoles and a certain type of honey-coloured yellow birch furniture made by Heywood-Wakefield in the 1940s and '50s, Nick wasn't exactly in the market for a stone-and-clapboard house with a storybook roofline. Neither was Heidi. "We're huge mid-century lovers," she says. "We would have loved a really cool 1950s ranch."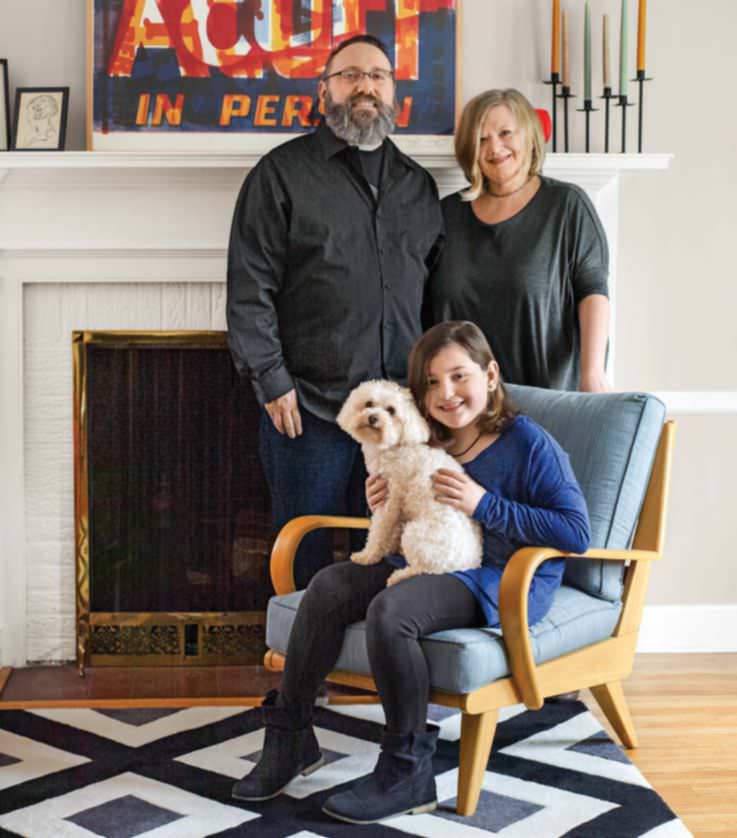 But in the early 2000s such cool classics were pricey. The couple didn't have deep pockets—Nick was art directing and designing music CDs at the time, and Heidi worked in textile design. And they were thinking about having a baby. For two years they pored over listings looking for a place they both liked and could also afford, finally detouring to Trumbull, Connecticut, and a well-preserved earlier-period house—which suddenly felt just right. Situated on a nice lot not far from a train station, it held well-proportioned rooms, hardwood floors, and original details, including a wall-hung sink with legs and a tiled tub alcove in the one full bath. The house also offered a half bath and 1,076 more square feet than they had in the city—"a crazy amount of space," Nick recalls naively thinking at the time.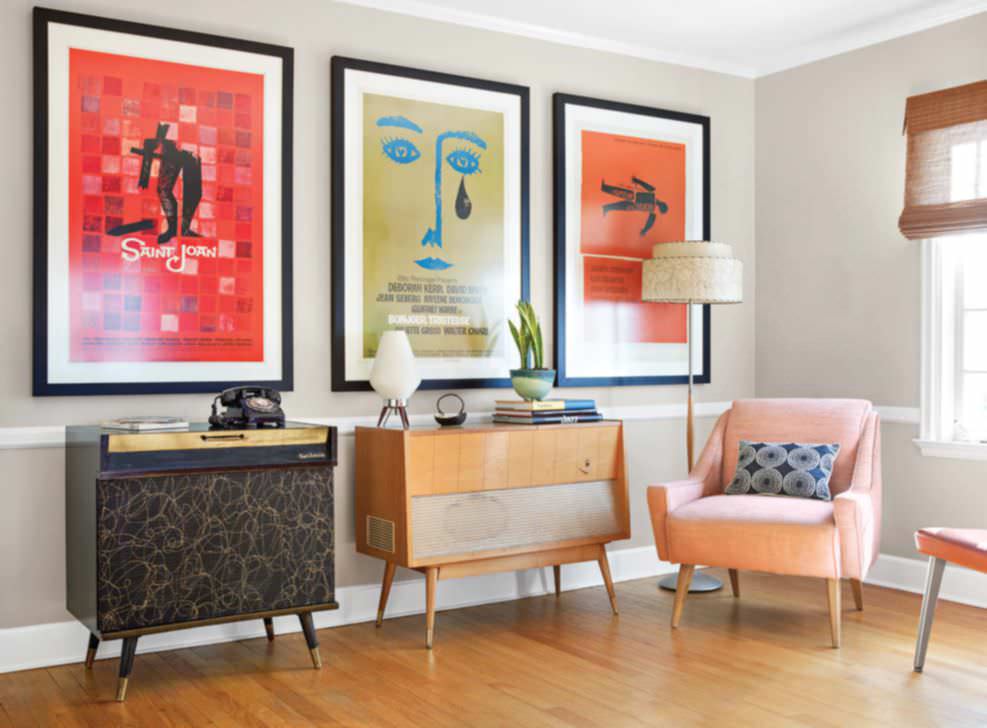 There was no master suite, the previous owner made vague references to "minor puddling" in the basement, and the relatively new kitchen was not precisely to the couple's taste. But the house did have two floors, three bedrooms, and access to good schools and public parks—potent draws even when daughter Lilly, now 12, was still just a gleam. The couple said yes, picturing an easy rearrangement of their vintage finds in more spacious, freshly painted rooms.
You can read up to 3 premium stories before you subscribe to Magzter GOLD
Log in, if you are already a subscriber
Get unlimited access to thousands of curated premium stories, newspapers and 5,000+ magazines
READ THE ENTIRE ISSUE
October 2018