Fit for Generations to Come
This Old House Magazine|July/August 2020
Built-in 1891, the gracious Shingle-style house had welcomed more than a century of family gatherings. Revived and improved during a nine-month renovation documented by TOH TV, it stands ready for its current owners to add their own chapter to its history
With party guests clustered around the kitchen island and their young daughter twirling from room to room in a princess costume, Molly and John pause to take in the scene. "We love this house," Molly says of the rambling, three-story Shingle-style home they bought in 2018 and brought back to life with the help of TOH home builder Charlie Silva, his crew, and a handful of talented local craftsmen. "As soon as we saw it, we thought, 'This is a house that could get us to leave Boston,' " she says.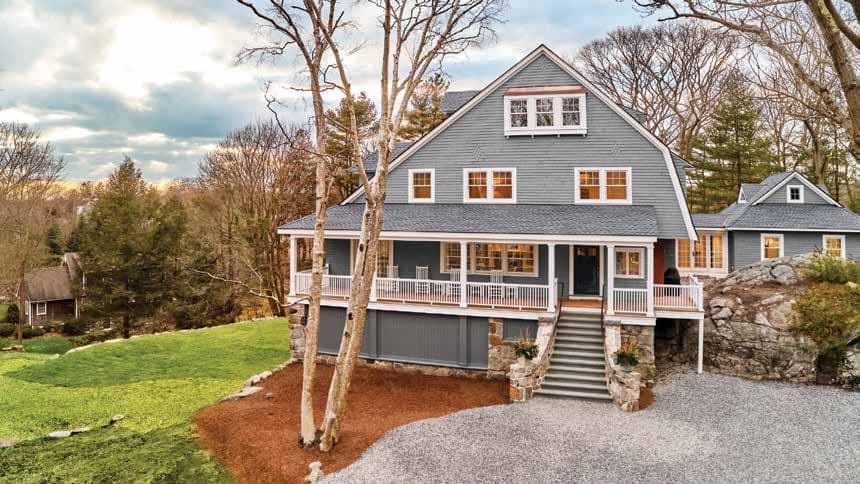 Dressed in ashen cedar shingles, the once stately house had been built as a summer home, used by generations of families escaping to the seaside town now known as Manchester-by-the-Sea, just 30 miles from the couple's apartment in the city. It was this legacy as a gathering spot that resonated with John. "We realized immediately we could have everyone here," he says, envisioning the house's potential as a welcoming destination for the couple's parents, siblings, nieces, nephews, and friends.
Before that could happen, though, there was much work to be done. Built-in 1891, the house had seen better days. Its exterior was worn and in need of repair, and its interior was stuck in the last century. There was lead paint throughout, and some heating pipes and flooring contained asbestos. An ungainly garage addition, added in front in the 1970s, upstaged the formal entry.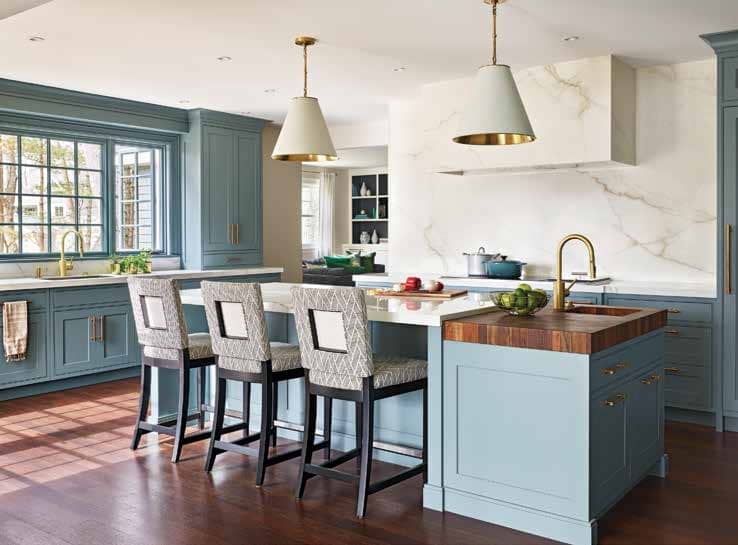 The first step in making the housework for Molly and John was to restructure its floor plan for contemporary living. "We tried to overlay a modern living sequence of rooms on the existing floor plan to give Molly and John the functionality they need, while keeping the spirit of the old house," says architect Thad Siemasko of SV Design, who, along with project architect Tobin Shulman and interior designer Shelby Littlefield, brought the project to fruition. Much of what they removed, including the garage and a spiral staircase in the old kitchen, were remnants of previous renovations.
You can read up to 3 premium stories before you subscribe to Magzter GOLD
Log in, if you are already a subscriber
Get unlimited access to thousands of curated premium stories and 5,000+ magazines
READ THE ENTIRE ISSUE
July/August 2020