Tatler Homes Style
Tatler Homes Singapore|April - May 2020
Add to the calming mood of your home by incorporating greenery into your dwelling
Built with Intention
Led by SCDA, the new facelift of the Singapore Art Museum embodies the firm's creative philosophy and its commitment to sustainable design
By Hong Xinying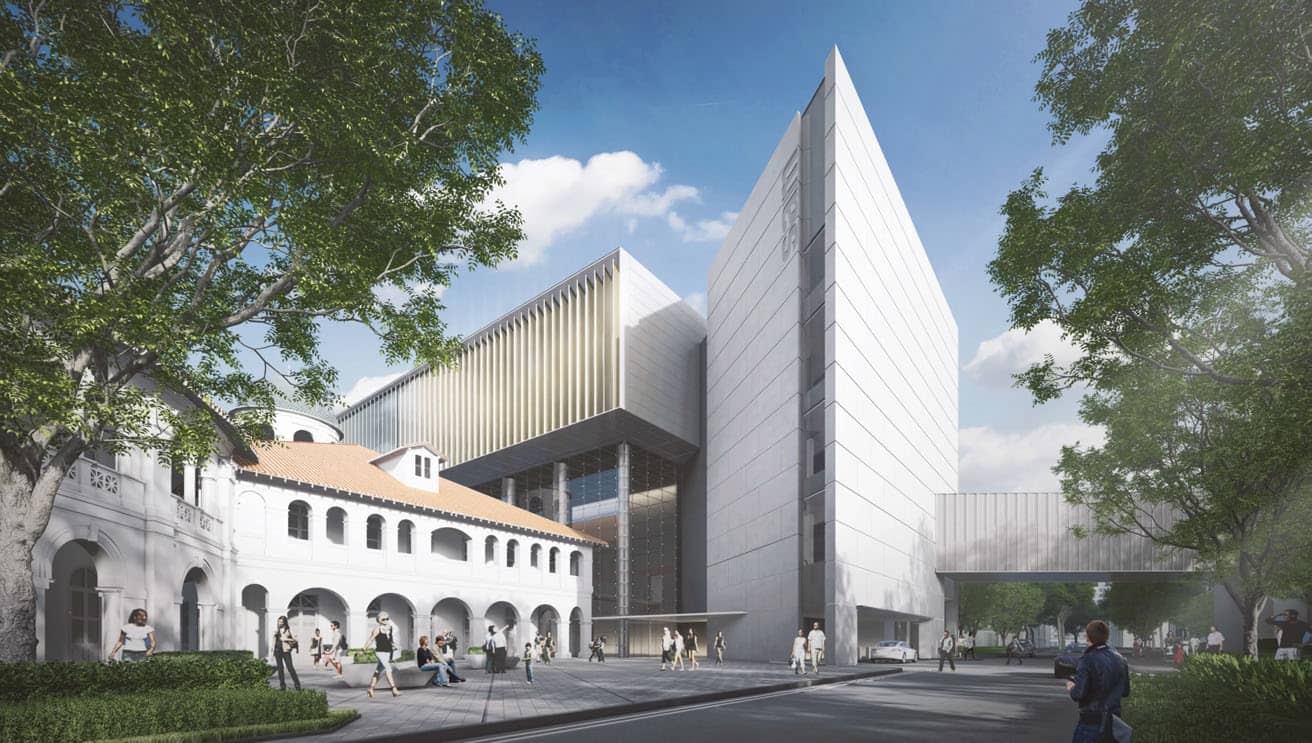 "Every architect wants to do a museum," quips Soo K. Chan, founding principal of SCDA Architects. Indeed, the $90 million makeovers of the Singapore Art Museum (SAM) marks another milestone for the celebrated firm.
Slated to finish by 2023, the project marks the museum's first major renovation since its opening in 1996. Formerly the St Joseph's Institution, the school was built in 1867 and converted to house the art museum, after being gazetted as a national monument. The SAM at 8Q, an annex building at Queen Street, became part of the museum premises in 2008.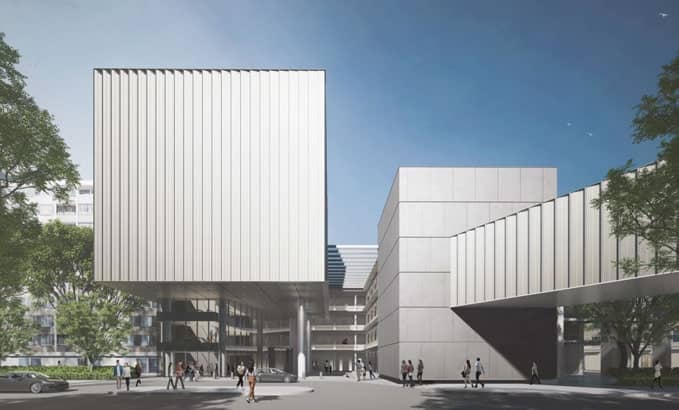 "It's a very important commission for us; we understand very well that something institutional-like that needs to be handled with great sensitivity," says Chan. "We've been very careful to consider its status as a monument. Whatever additions we had, we decided that they should be fairly understated and respect the primacy of the old building."
For this project, the design concept is both elegant and effective—it adds two floating glass boxes to create new galleries and event spaces, while restoring original architectural elements. The main entrance has been relocated to pedestrianise the front lawn and a new link bridge will also connect the main building to SAM at 8Q.
"By removing the vehicular dropoff from Bras Basah Road, we're able to bring visitors to a plaza that allows you to look at the interaction between the old building and the new additions," explains Chan. "It's an extension of what we do. We design for the human experience through an understanding of procession—how people move through space—and the incorporation of light and air in this very honest structure."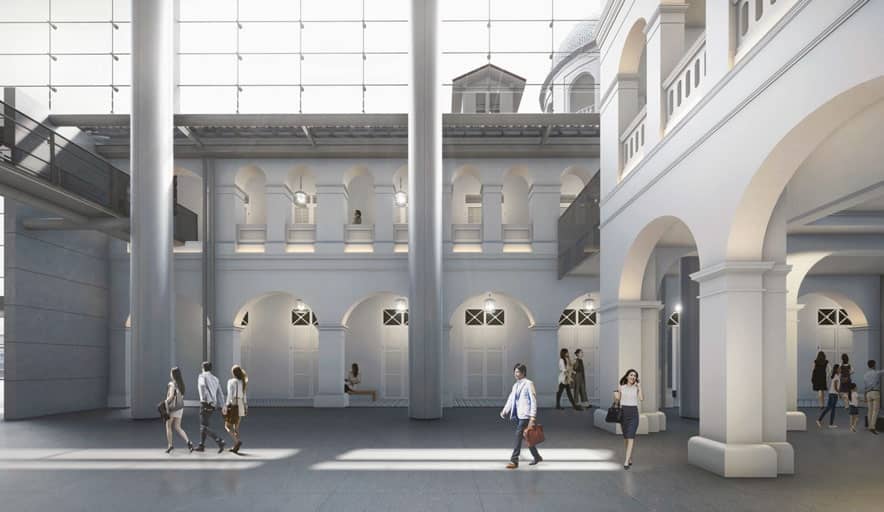 Aesthetic elements are subtle and well-considered; these include the use of faceted, reflective glass on the facade of the new structures. "All of the reflective glass is faceted gradually; every panel reflects the dome and it deconstructs the image of the dome, the central feature of the old building."
Headquartered in Singapore since its founding in 1995, SCDA has also harnessed its influence to help tackle the climate emergency. This January, the firm signed the Construction Declares petition together with a group of local architects and engineers, which includes CSYA, DP Architects, Woha, Hassell and RSP. Its aim? To promote awareness of the ecological damage of construction while designing infrastructure and buildings as part of a larger self-sustaining system.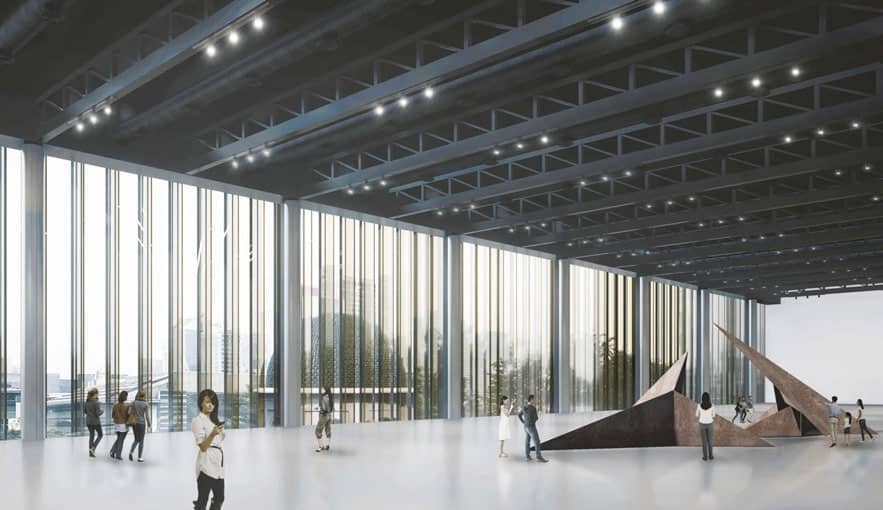 "Building accounts for a big part of carbon emissions," says the architect. "But if you were to build in urban areas, then it's not just about the architecture. If governments intensify the plot ratios in the cities for urban design or for economics, there's an incentive for developers to en bloc, tear down or rebuild. So it requires all of us to take a different attitude."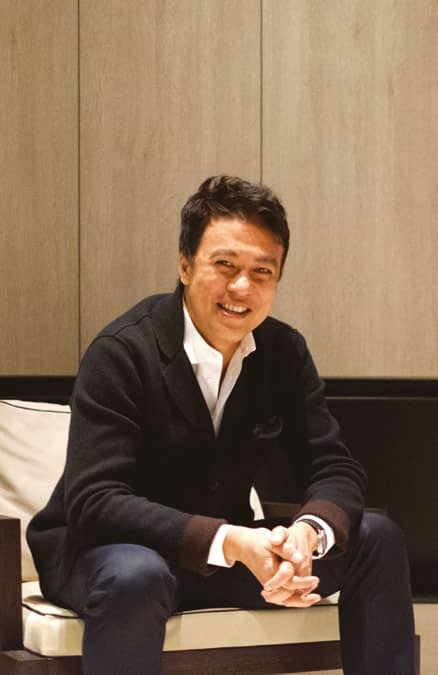 You can read up to 3 premium stories before you subscribe to Magzter GOLD
Log in, if you are already a subscriber
Get unlimited access to thousands of curated premium stories and 5,000+ magazines
READ THE ENTIRE ISSUE
April - May 2020