A Perfect Canvas
Tatler Homes Singapore|June - July 2020
The walls of your home can be much more than just space dividers—elevate the look of your abode with these creative ideas
Hong Xinying and Michele Koh Morollo
"The walls of your bedroom are essentially a canvas, not only for artwork or colour but also for your experience in the room," says Alexandra Champalimaud, founder of Champalimaud Design. More than just a backdrop to your interior design scheme, a feature wall can, for instance, dramatically change the mood and look of a room and elevate the overall aesthetic.
Accent walls present homeowners with a wonderful opportunity to mix and match various surface materials, colours and textures. By combining bright glazed tiles with marble, wainscoting, stone, or metallic-effect surfaces, Hong Kong-based design duo Vincent Lim and Elaine Lu of Lim + Lu have transformed bathrooms into alluring spaces. "Combining two types of materials in contrasting colours can really give a space a burst of energy. The juxtaposition of textures and colours brings a high level of excitement to the space," says Lim.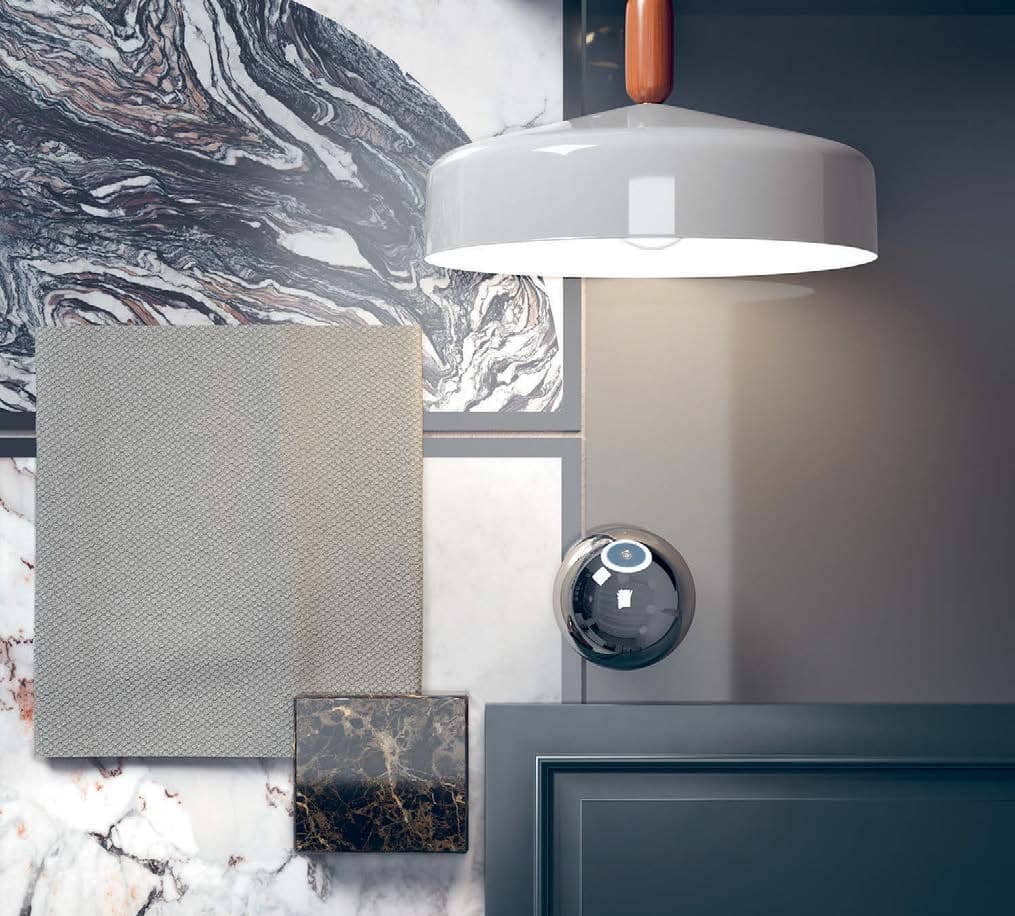 When choosing your paint and wallpaper, be mindful of your emotional response to colours and prints. "Choose any colour or pattern that makes you feel good," says Champalimaud. "Make sure you're certain about how you want to integrate a wall feature with the space. Do you want it to dominate, or is it an accent? Is the purpose of your choice to give the room personality, or not? What is it that you want to enhance?"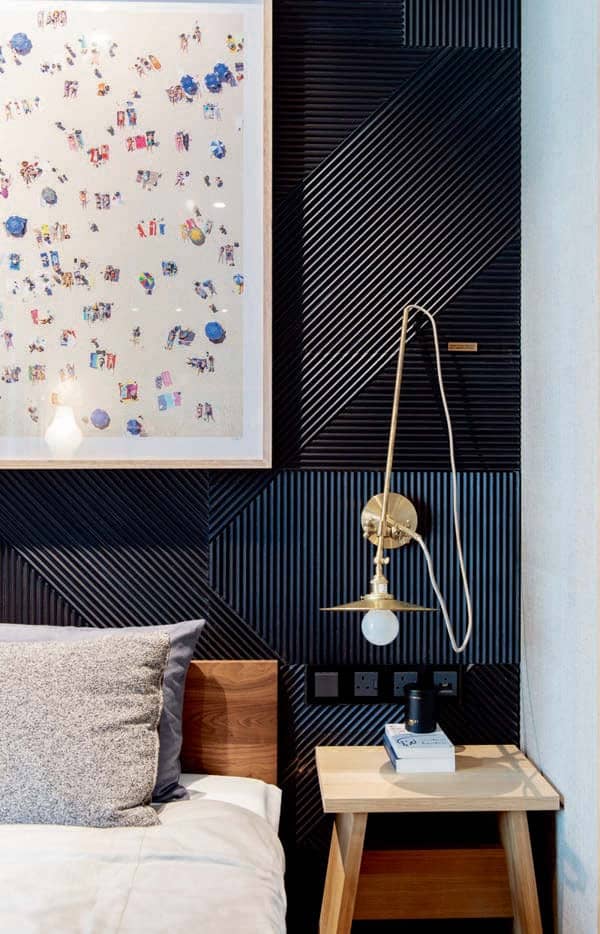 Ultimately, your interior should represent the things you love. A bold wall sporting a vibrant print may be off-putting if you're accustomed to minimalist interiors, while neutral schemes might seem dull to people who prefer maximalist styles. "You must feel connected to what you decide to do, as it will impact the emotional relationship you have with the room; you want it to draw you in, let you focus and feel rested," says Champalimaud. As she sums it up: "It's important to consider those things in your choices and make the decision for yourself." Stumped on where to start? Get design inspiration from the following pages.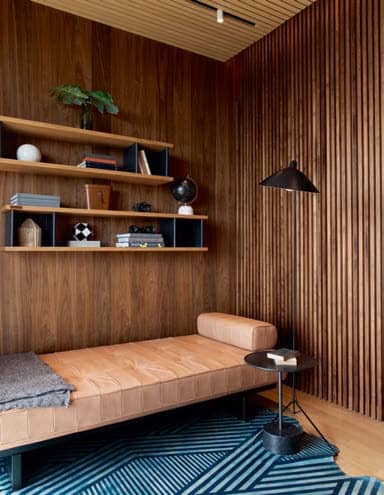 1. MATERIAL: WOODEN WARMTH
Organic walls of stone, wood or concrete bring the beauty of nature into your home. When choosing such materials for feature walls, co-founders Naoko Takenouchi and Marc Webb of Takenouchi Webb say it's important to remember that natural surfaces will change with time and require care to maintain. "Don't expect a feature wall of natural materials to be perfect, but appreciate the beauty in the imperfections," says Takenouchi. "Integrate them into your space so they can take on a patina and change with time."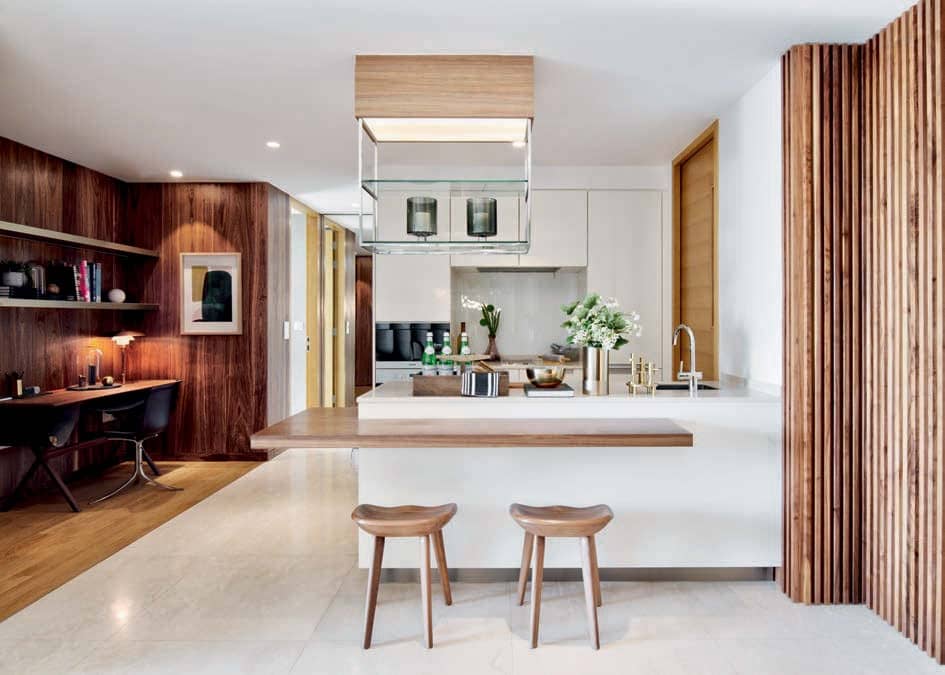 In its Marina One show flats, Takenouchi Webb has created textural juxtapositions by setting a flat-panelled wood wall adjacent to a wood wall with a ribbed pattern. "By creating a wall with contrasting sections, your eye can focus on different elements," says Webb. "Either select two highly contrasting materials and colours, or use the same material with a different treatment. For example, do up one section in glossy wood and the other in a matte-finished wood."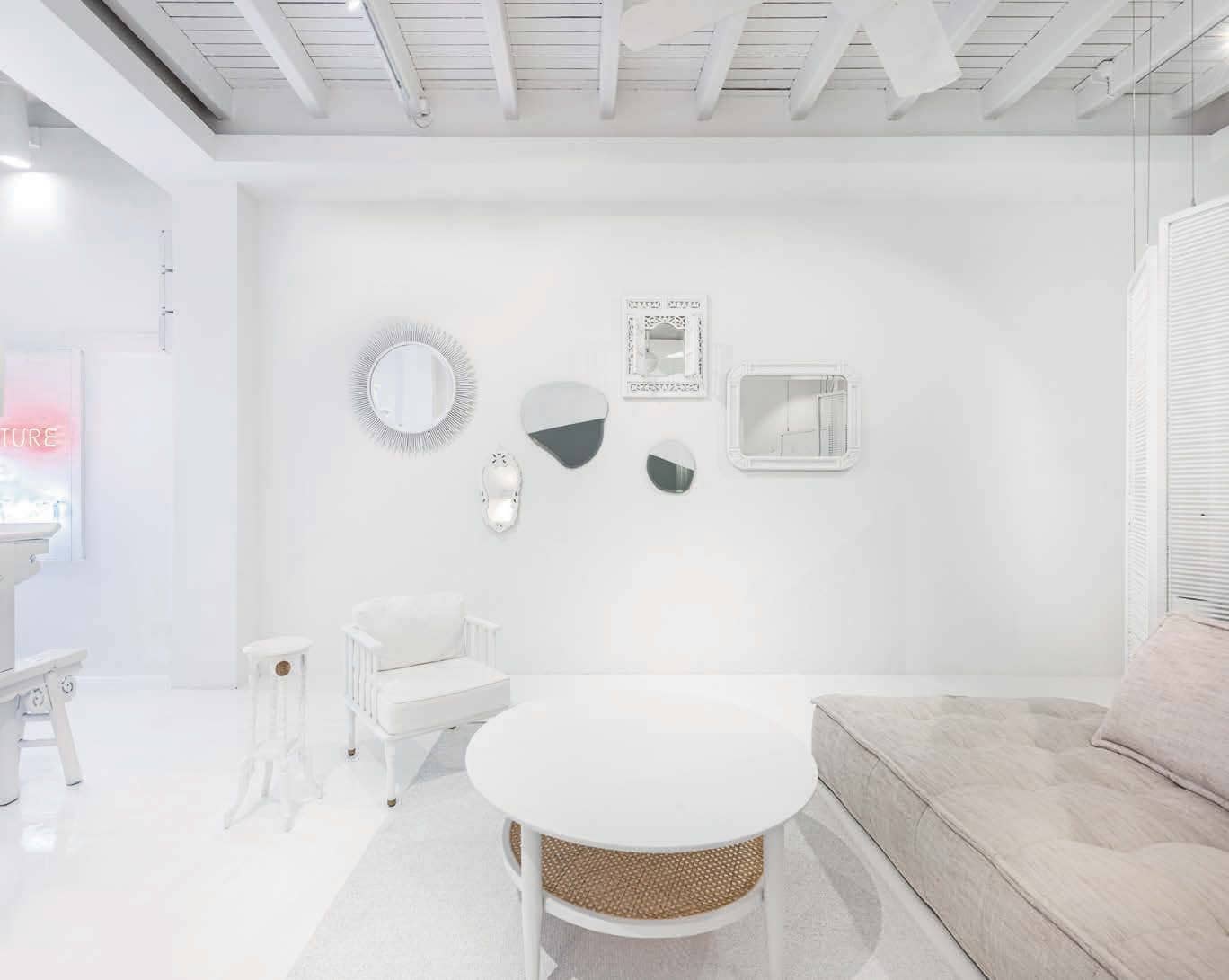 2. STYLE: BLANK CANVAS
Even off-white walls can be made intriguing with a clever mix of textures and materials, as evident in Canvas House, a shophouse with refreshed interiors by Ministry of Design (MOD). Crafted as a co-living space for leasing firm Figment, the four-storey structure was imagined as a "proverbial blank canvas" with its deliberate lack of colour. Yet its white walls are anything but boring; the firm created various installations and wall features to add tactile details to the abode.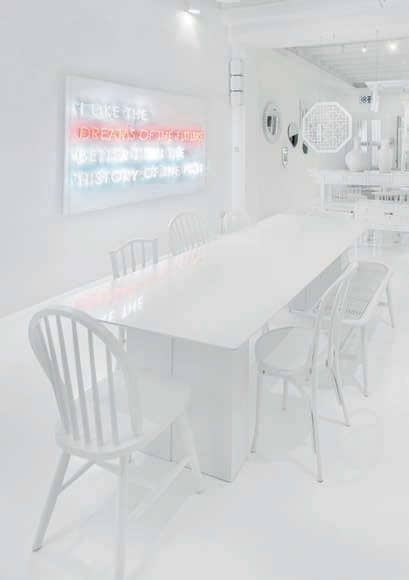 You can read up to 3 premium stories before you subscribe to Magzter GOLD
Log in, if you are already a subscriber
Get unlimited access to thousands of curated premium stories and 5,000+ magazines
READ THE ENTIRE ISSUE
June - July 2020