Life Lessons From The Flower Farmers
Three Hardworking Women In The Pacific Northwest Show That Running Thriving Floral Farms, With Family In Tow, Can Build A Bridge To The Next Generation.
Staying Wild
Name: Carli Spielman Kids: Daughter, Frankie, 12; son, Charlie, 9 Business: Wild Rabbit Flowers Website: wildrabbitflowers.ca Location: Hope, British Columbia Known for: Large floral installations, huge floral arches, floral chandeliers Favorite flowers: Dahlias Carli Spielman grew up in a country town close to nature and wanted the same experiences for her two children. In Hope, British Columbia, this single mom grows flowers on a quarter-acre microfarm (it's actually the backyard of her home), so that she can grow and design beautiful flowers while being home for her children. "I was not always a gardener, but my mother is and had a garden when I was growing up. I guess a little rubbed off, and I picked it up later in life when I saw that I could provide for my family with what I grow, live closer to the wildland I grew up with, and teach my kids about nature all at the same time," says Spielman.
LIVE your IDEAL LIFESTYLE
Spielman tried different approaches to running a business, from managing a knitting and natural-dye company to opening a traditional flower shop. "At the shop I worked myself to the bone. The work didn't stop, and it was tough being a single parent, a single owner, and the sole employee," says Spielman. "The hardest part, though, was being inside. I did it for a year and didn't grow a garden that year." Instead, she's rightsizing her business for her family, not tailoring her family for her business. "I want to be able to work super hard for four hours, then go jump in the lake, then come back to work," she says. "This is the life I want for me and my kids."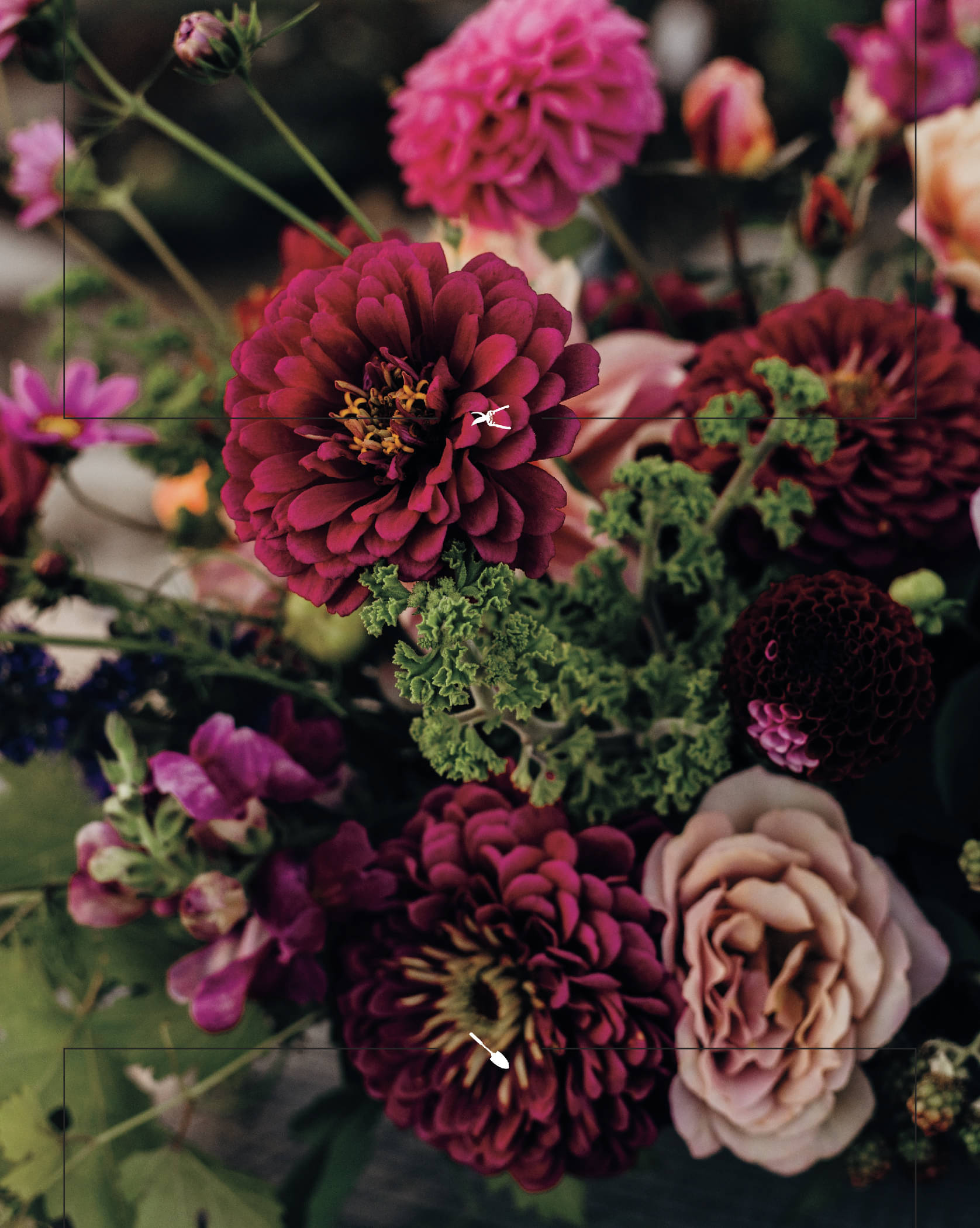 GROW your THANKS
When Spielman was buying her country home in Hope there was a bidding war. "The previous owner had a huge garden and chose me because I was a single mom who loved gardening," she says. "I never forgot this. When she passed away I put together a small bouquet that she held in her casket that was made up of flowers at the garden." Flowers can mean so many different things, but "thank you" often tops the list.
Be STRIDENTLY LOCAL
When Spielman was running her flower shop she says that one of the hardest parts wasn't just running the business but seeing how much waste and trash the traditional floral industry produces. "I was opening packages of cellophane and plastic that were used to ship flowers from overseas and thinking 'Why am I doing this? It's April and I could be growing this flower right now in my yard,'" she says. "I got a firsthand look at what I didn't want to be." With her own farm she uses what she grows first (about 30 percent of what she sells). Then she buys from other local farmers and from around British Columbia. Next, she'll turn to farms in the Northwest or California. Her very last choice is buying internationally.
TEACH by EXAMPLE
You can read up to 3 premium stories before you subscribe to Magzter GOLD
Log in, if you are already a subscriber
Get unlimited access to thousands of curated premium stories, newspapers and 5,000+ magazines
READ THE ENTIRE ISSUE
April 2019