Sleep Well
SquareRooms|Mid Year Special 2020
A bedding expert shares her best tips for choosing mattresses, bed frames and more
Jo Ng
Director of Dormiente Singapore
How do you know if you have the right or wrong bed?
A good mattress will enable you to feel completely relaxed, giving good support to your body and spine when lying down. You should wake up feeling that your body and mind are refreshed and rejuvenated. When you wake up feeling tired, lethargic, sore or achy in the neck, shoulders, upper or lower back, these are signs that the mattress and pillow are not suitable. A mattress that is too soft for your body weight profile will result in you feeling like you're sleeping in a slumped position, hurting your lower back. When a mattress is too firm, it causes your back to be overly arched, and the spinal discs are not supported for regeneration at night. Pillows that are too high or low will also result in pain points in the cervical spine.
What are some things to consider when choosing a mattress?
Four key considerations are important in choosing a good mattress: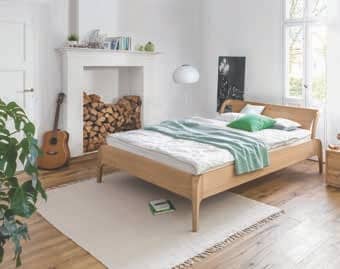 QUALITY
You can read up to 3 premium stories before you subscribe to Magzter GOLD
Log in, if you are already a subscriber
Get unlimited access to thousands of curated premium stories and 5,000+ magazines
READ THE ENTIRE ISSUE
Mid Year Special 2020