Kitchens For Every Cook
SquareRooms
|
September 2020
Everyone uses their cooking space differently. Here are some ideas that may work best for you and practical real-life tips from homeowners to help you out
Cooks who love to entertain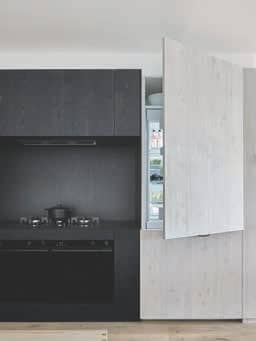 Enjoy having guests over? Your kitchen has to look good, allow guests to easily interact with their host and, if possible, be roomy enough to accommodate several people at once.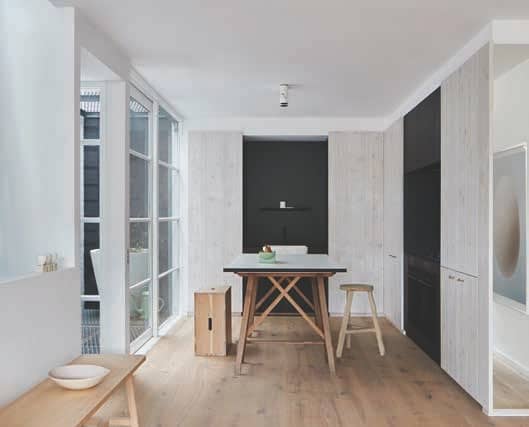 This gathering spot is plopped right in the middle of a kitchen, but you'd never guess it at first glance since the hob, hood and two ovens from Fisher & Paykel blend seamlessly into the dark accents. Even more impressive, the cabinetry in this compact yet high performing space also hides an integrated fridge and dishwasher from the same brand.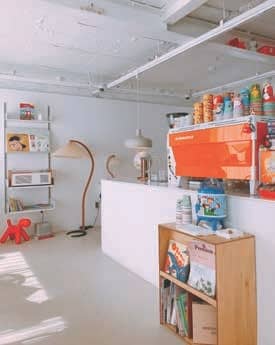 If you're big on coffee, splash out on a proper espresso machine for your home to treat yourself and your friends to the ultimate cafe experience. This brightly hued La Marzocco model adds such a fun pop to the room and the colourful cups further amp up the decor.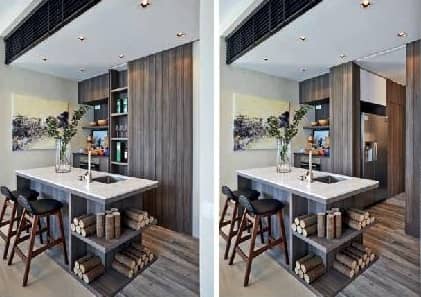 Instead of a plain sliding door to hide the kitchen from view when guests come over, this one has built-in shelving to keep party items conveniently within reach.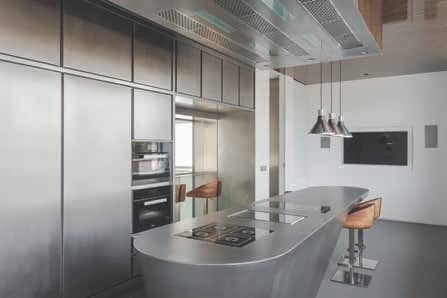 Love cooking with your guests? Soup up your island with an induction hob ideal for hotpot nights, or even a teppanyaki grill. Don't forget to install powerful hoods to keep everyone comfortable.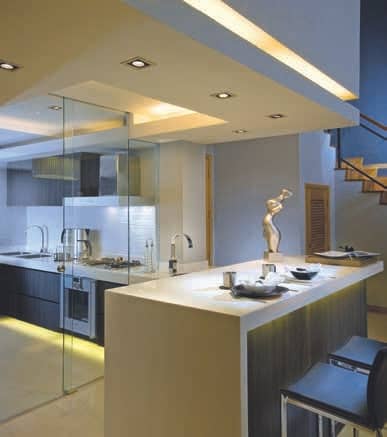 Keeping the oven, fridge and stove easily accessible to friends during potluck parties prevents crowding in the kitchen when everyone is trying to either shove something in the fridge or warm their dish up.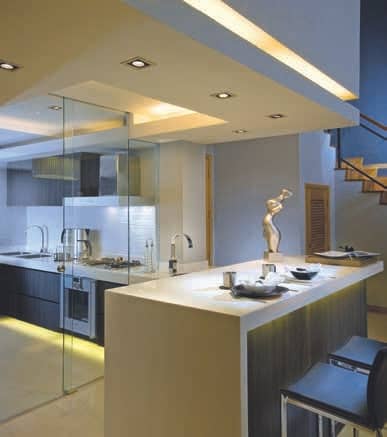 Screening off your kitchen with glass doors keeps smells from wafting around and should also reduces the amount of people streaming through so you have more space and less pressure. At the same time, guests can still see you as they interact with each other so you won't appear anti-social.
Practical Advice:
Keep mess at bay
Gynn Lee, hosted meals two to three times a month prior to COVID-19
How did you come up with your current kitchen design?
I got inspiration from Pinterest and magazines.
Kitchen design advice for those who enjoy cooking for friends or hosting parties?
For those who find cleaning a chore, I would keep the kitchen looking simple with lots of storage so when there are surprise visits, you can quickly hide all the mess in the cabinets.
Best decision you made for your kitchen?
I decided to pay more to use quartz for my kitchen top. It's so easy to maintain.
Singles, occasional cooks and those with tiny kitchens
Get creative to tailor your petite kitchen to your style and needs.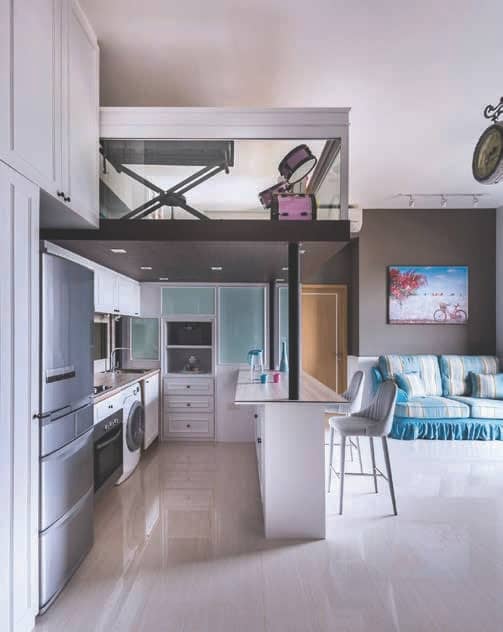 Got tall ceilings in your kitchen? If you don't mind losing the height, you can make your single wall kitchen even more functional by mounting a platform on top and turning it into a hobby corner. Add an island and bar stools in front, and you'll have more prep and storage space as well as a nifty spot for meals.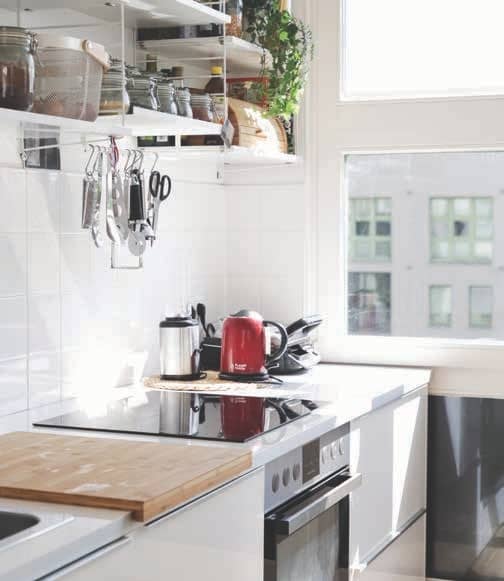 Flat surfaces for food prep may be in short supply in a small kitchen. Fix this by getting a chopping board large enough to cover your sink. Also, don't overlook wall space. Opt for an adjustable shelving system that will accommodate items of all sizes.
Quick Tips
Zhuo Chunyan, single occupant
You can read up to 3 premium stories before you subscribe to Magzter GOLD
Log in, if you are already a subscriber
Get unlimited access to thousands of curated premium stories, newspapers and 5,000+ magazines
READ THE ENTIRE ISSUE
September 2020