Chic Sanctuaries
SquareRooms|Mid Year Special 2020
An easy guide to replicating blissful hotel-style bedrooms and bathrooms at home so you always feel like you're on holiday
Besides the fact that you get to recharge in a new location, part of the appeal of going on staycations or holidays must surely be that you get to relax in a room that's clutter-free and tastefully-decorated. Thankfully, that's not hard to recreate in your own home so you can put your holiday money towards creating rejuvenating bedrooms and bathrooms that you can enjoy every day.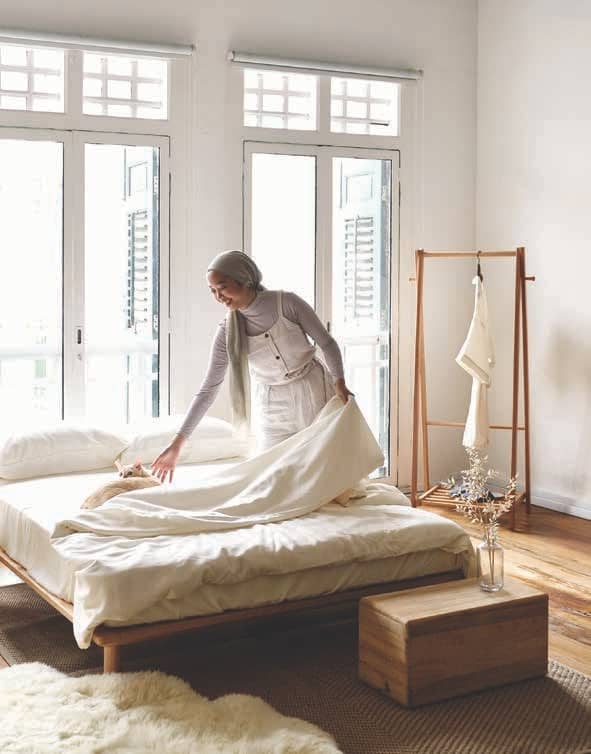 Bedroom Essentials
Cosy sheets
The hotel standard is white sheets, often Egyptian cotton around the 300-thread count mark which gives it a silky feel. Although white sheets give off a pristine impression, don't feel limited in your own bedroom. Creamy tones are ultra-comforting but other neutral hues can similarly create a calm atmosphere while infusing the room with some colour. We'd also like to suggest some alternatives to Egyptian cotton. While the material does feel luxurious and crisp, it's rather pricey and may not feel as comfortable especially if you don't sleep in an air-conditioned room because it can be quite thick. In its stead, consider flax linen or bamboo sheets instead.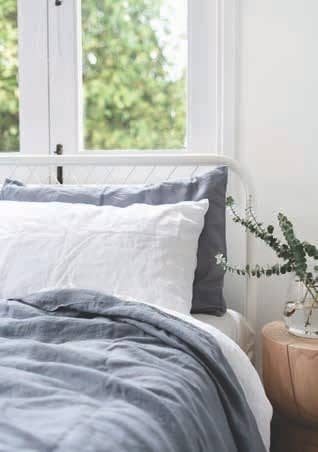 As a brand committed to ethical and sustainable production, Sunday Bedding's sheets are made without harmful chemicals or synthetics and produced in the most environmentallyconscious way. Like all the sheets in the range, their bestselling Bamboo Sheet Set (pictured in Vanilla Mist), from $218, available in eight colours, comes pre-washed so you can just slip on the covers as soon as you get them.
Annette Linen Duvet Cover Set (pictured in Slate Blue), from $198, available in four colours, is made with 100% flax fibre from France and gently stonewashed for that dreamy faded look and soft texture. This bundle includes a duvet cover, pillow case and a drawstring linen bag.
Why pick bamboo:
• It has that soft, silky feel you're after.
• It's super breathable to keep you cool at night.
• It wicks away sweat so you
feel more comfortable. This also prevents bacteria from flourishing in your mattress which may cause odours.
• It's light which means less arm-strain when removing or putting on the sheets.
• It's less prone to staining compared to cotton.
• It's a more eco-friendly option as bamboo plants grow quickly, and the fibres are strong so your sheets will last.
Why pick linen:
• Created from the fibres of the flax plant, linen is supposedly more durable than cotton and will thus last longer.
• Linen is more breathable, it's also naturally hypoallergenic and antibacterial.
• Linen has a bit of texture and a unique look, it drapes gorgeously for an effortless, lived-in vibe.
• The more you wash linen the cosier it feels.
• Like bamboo, flax is a more eco friendly option as it requires less water, energy and pesticides to grow. Plus, flax seeds and flax seed oil are also sold as food so more of the plant gets used.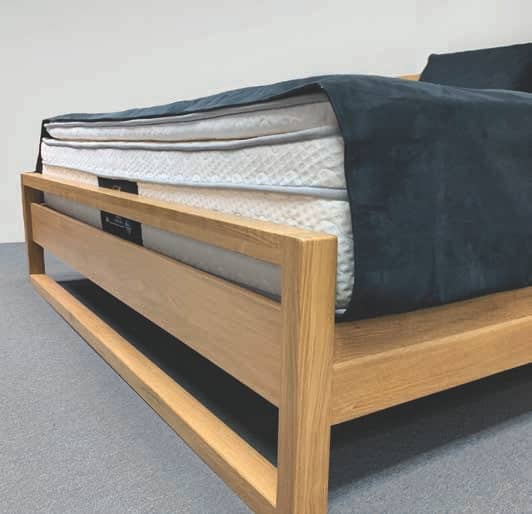 Perfect mattress
Although staying in a hotel is nice, nothing beats sleeping in your own bed. If yours could do with an upgrade, our pick goes to mattresses with pillow tops as the padding will give you extra cushioning and softness for the same luxurious hotel experience.

Maxcoil Orlando Crest (Double topper) mattress, $1,039, Born in Colour, provides double the comfort with a 13-inch plush top and a synthetic latex pillow top sitting above a mattress with individual pocket springs.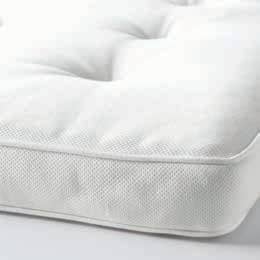 Not ready for a new mattress? A mattress topper like Tustna, $349, IKEA, will work well and help prolong the lifespan of your existing bed. You can also remove the topper easily for airing and cleaning.
Dreamy pillow
You can read up to 3 premium stories before you subscribe to Magzter GOLD
Log in, if you are already a subscriber
Get unlimited access to thousands of curated premium stories and 5,000+ magazines
READ THE ENTIRE ISSUE
Mid Year Special 2020