In The Comfort Of Your Home
SA Home Owner|May 2020
Hasmita Amtha shares some of the latest trends to consider in home entertainment
Home theatres and entertainment have become a must in every contemporary home, whether it's a designated room that's equipped with the latest audio and visual technology, or it's integrated into the home. We all enjoy the luxury of watching a movie in the comfort of our homes, or listening to great music throughout the house.
"Some see a theatre as a space to watch films, others may use it more for gaming and music lovers might want a real-life musical performance ... in the end the closer to real-life music and visual performance the system comes, the more it will stir your emotion. Do not underplay the importance of using specialist audio sound products," says Schalk Burger, founder and owner of Cinema Architects.
If you're working on installing home entertainment, here's the latest: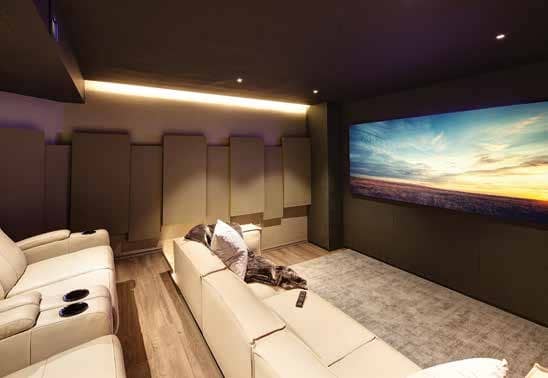 LISTEN UP! WE'RE SERIOUS ABOUT SOUND
Sound is everything when it comes to a home cinema. Bad acoustics will ruin the whole experience. Schalk Burger of Cinema Architects recommends a digital room correction system. "This allows for measurements to be taken in the room, from all the speakers playing, which is then processed and altered in the phase and the time domain to correct frequency response in order to create a more coherent and more detailed sound stage including sound effects. Another solution is Dirac Live, based in Sweden and used by NAD, JBL Synthesis, Arcam, and other leading audio brands, a leading technology that gets rid of the imperfect sound caused by room sound colouration. Dirac is used in mixing studios, multi-channel home theatre receivers and stereo hi-fi systems," says Burger.
TREND TALK
According to Burger, the latest trends are mostly driven by new improved technology that enhances the "cinema" experience within the home and domestic environment. "An in-home cinema, music theatre, gaming or surround-sound music experience depends on the sensory inputs brought about by sound (audio), vision and the atmosphere that is created. The better the audio, the quality of the visual impact and the ambience in the environment, the more immersive and realistic the experience," explains Burger.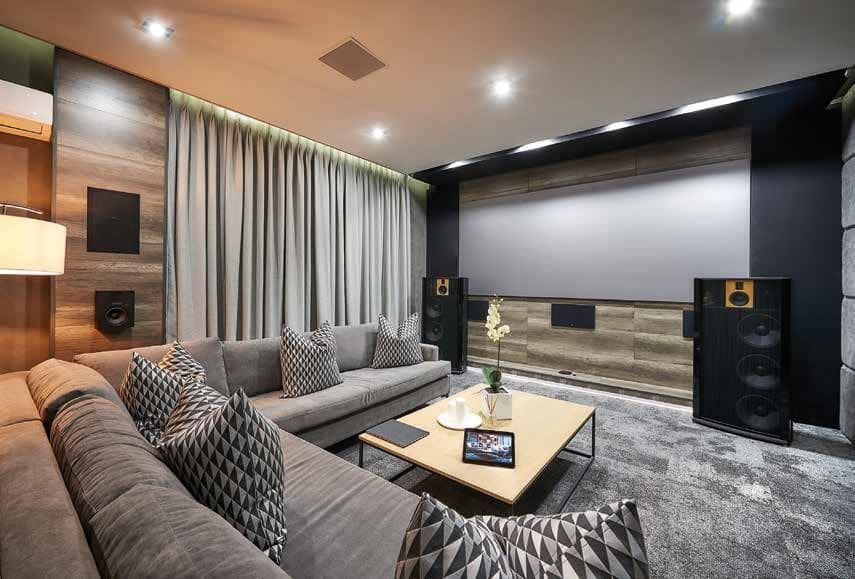 TOP TIP
You can read up to 3 premium stories before you subscribe to Magzter GOLD
Log in, if you are already a subscriber
Get unlimited access to thousands of curated premium stories and 5,000+ magazines
READ THE ENTIRE ISSUE
May 2020