A talented modern quilter before her time.
It seems as though all eyes are on the modern quilt movement. We constantly hear that it's young and fresh. But I would like to remind fellow quilters that modern/improv quilting has been around for longer than we think. Nancy Crow is a huge part of the modern quilt heritage, yet she began her quilting journey in the 1970s! Even though decades separate us, her creative process is still very much in style.
How It Began
Born in 1943, Nancy grew up in a highly creative atmosphere without television, and home computers weren't even invented—meaning no blogs, tutorials or online classes! As a young woman, she hated traditional quilts and thought they were totally uninspiring. Perhaps that is why she started her art career as a tapestry weaver.
In 1969, she decided to make a quilt for her soon-to-be-born son, Nathaniel, when she was three months pregnant. She designed the quilt and purchased fabrics before leaving for Quito, Ecuador. It was her mother, who came to help once the baby was born, who did most of the piecing of the quilt. It was then hand-quilted by another person whom Nancy unfortunately does not remember. Who can blame her? Like so many other newcomers to quilting today, it was just supposed to be a quilt for her son—nothing more.
That was her first quilt. It was a very traditional design using only four colors: black, yellow, white and red, with one stripe fabric. To this day, she still wonders why she had limited herself to these colors. Having only seen very traditional quilts made out of three colors, she may have thought that that's how quilts had to be. And like many other quilters designing their first quilt, she overestimated the fabrics needed and still has a stack of leftovers from that quilt somewhere in a box.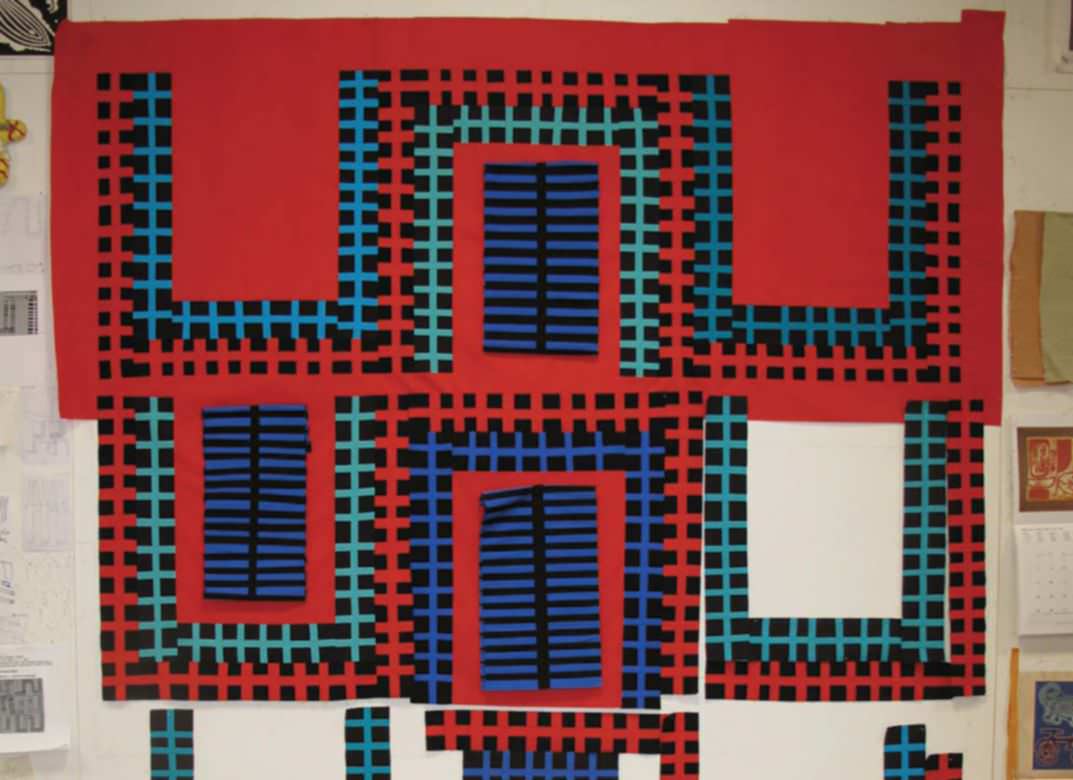 Continue Reading with Magzter GOLD
Log-in, if you are already a subscriber
Get unlimited access to thousands of curated premium stories and 5,000+ magazines
READ THE ENTIRE ISSUE
Autumn 2017