An Artful Approach FOR A 1755 COLONIAL
Old House Journal
|
June 2020
Attracting the right owners through subsequent generations, this Connecticut house remains true to its period.
"We wanted something a little neglected, but not changed," Rosemarie Padovano says of the old-house search she undertook with Marcello Marvelli. The couple had no interest in taking on a complete restoration, nor did they relish unraveling work "done by somebody who had too much money and too little taste," as Marcello puts it. The two had discovered Old Lyme, Connecticut, when they spent time on their sailboat in Stonington Harbor nearby. Beginning to tire of city life in Brooklyn, they began a search for an artistic old house.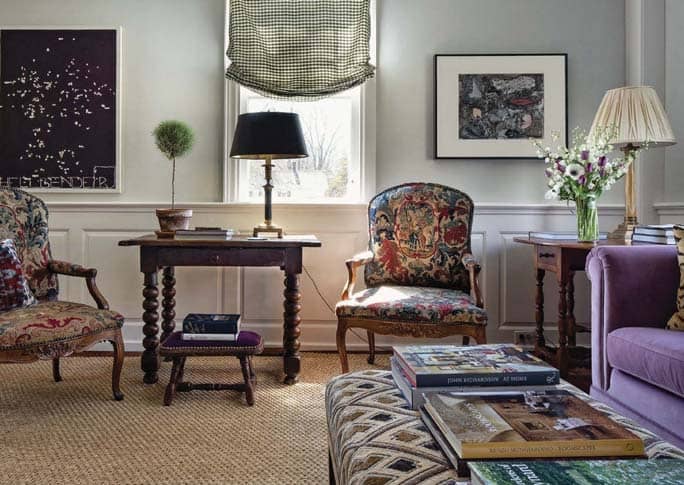 Rosemarie Padovano is a sculptor and interior designer. Marcello Marvelli is an antiques dealer and art historian with a Ph.D. in Medieval and Renaissance art from the University of Florence in his native Italy. Aesthetics were important. It took two years, but finally, they found a 1755 Colonial-era house in Old Lyme. Home to generations of the Wade family until 1922, the Wade–Tinker house had never been altered in any significant way. It was structurally sound, so the couple could spend their creativity, hard work, and money on light renovating and furnishing.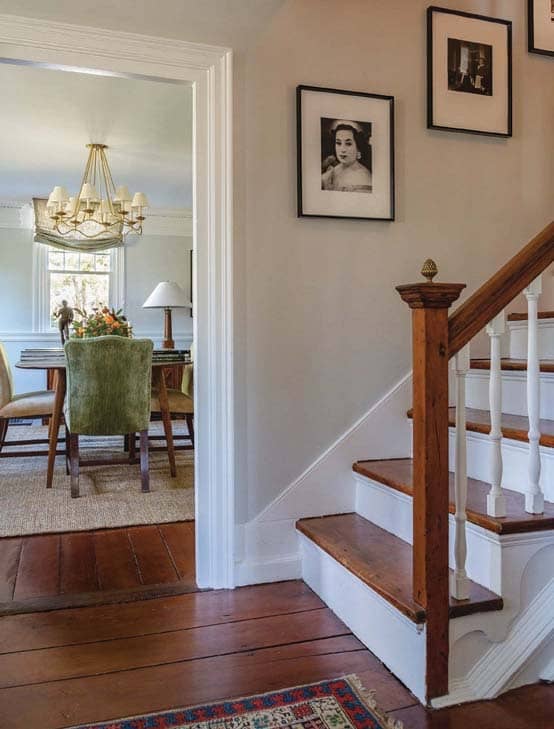 They were thoughtful about the process; as experienced designers, they know full well what adds value and what does not. "When I work with clients, half of my job is advising on what we can do, aesthetically or functionally, to help them to enjoy their house more," Rosemarie says. The kitchen in this house is a case in point. Rather than gutting it or even buying new cabinets, the couple added a fresh coat of paint, and swapped out 20th-century chrome hardware and faucets for unlacquered brass that would acquire a patina. An unattractive island that had taken up most of the room was "decommissioned with a sledgehammer" and replaced with an antique worktable bought at a country auction. They painted the pine floor white and stenciled it in a diamond pattern.
You can read up to 3 premium stories before you subscribe to Magzter GOLD
Log in, if you are already a subscriber
Get unlimited access to thousands of curated premium stories, newspapers and 5,000+ magazines
READ THE ENTIRE ISSUE
June 2020