Light Summer Dinners Specially For You
Light, quick meals are always a pleasure to eat. Enjoy yourself, or treat your guests to some of these delicious foods.
Tomato Salad
Ingredients:
Cherry tomatoes
A handful of basil
1 shallot onion
Umeboshi vinegar
Freshly ground pepper
Preparation: Wash and cut the tomatoes, add the cut-up basil and shallot. Add umeboshi vinegar and pepper. Add salt according to preference.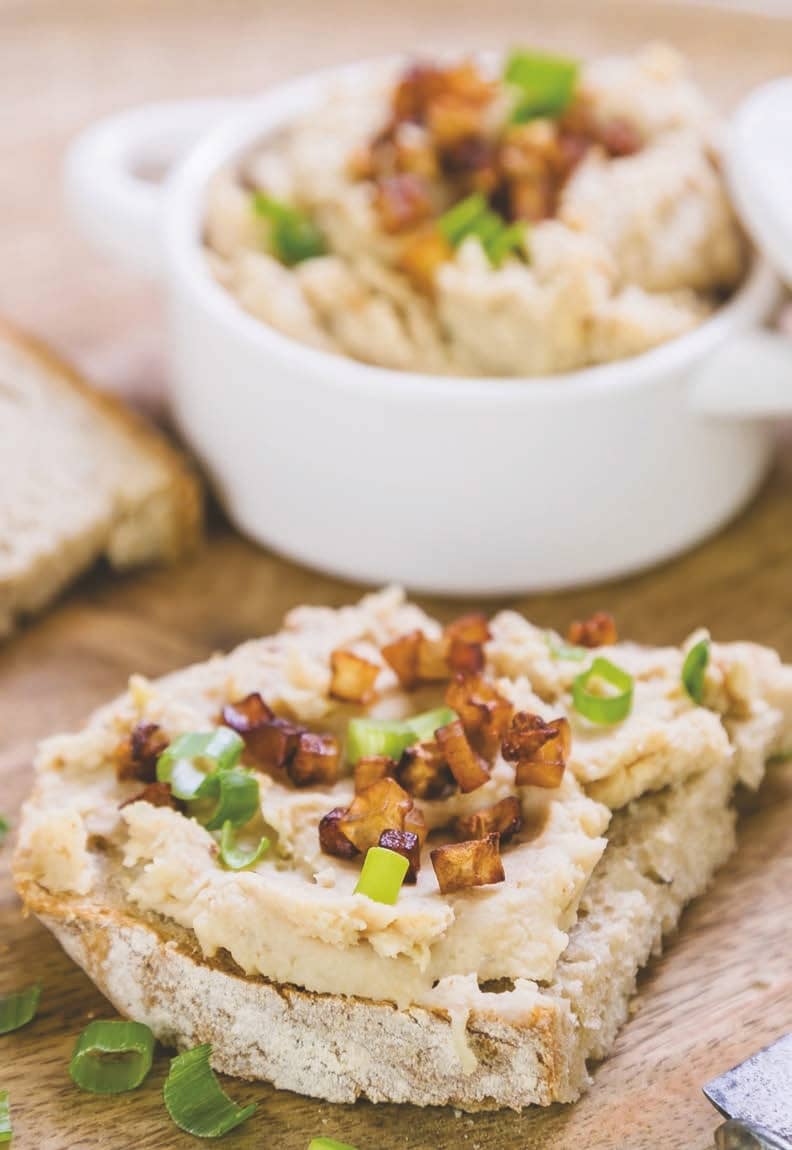 Bean Lard with Vegetable Crackling
Ingredients:
for 4 portions18 oz. / 500 g. cooked large white beans4 pimento balls3 spoonfuls of coconut oil3 spoonfuls of soy sauce2 bay leaves1 onion1 teaspoonful of edible yeastJuice from ½ lemonSalt and freshly ground pepperGround cuminNutmegSpring onionA 1 in. / 3 cm. thick celery sliceA bit of oil
Preparation:
On the day before cooking, wash the beans and put them into cold water and let them stand for twelve hours. Change the water afterwards, add bay leaves, pimento and cook the beans until they are soft (if you have kombu or wakame algae, add some to the pot – the beans will cook faster and won't give rise to as much gas as they normally would). While the beans are cooking, cut up the onion and celery into tiny cubes. Heat up oil in a pan, add cut celery and cumin, and roast it until the celery starts to golden. Add a bit of soy sauce, stir and remove the contents from the pan onto a napkin to remove excess oil. Clean the pan with a napkin, and then nicely fry the onion and cumin in it. Add the cooked beans with some water into a tall container and pour warm coconut oil over it. Add the lemon juice, salt and pepper, nutmeg and yeast, and blend it all with a hand-blender until it reaches a soft consistency. Add three quarters of the roasted vegetables into the blend. Spread it on slices of bread and sprinkle the remaining vegetables over the top. Decorate the top with slices of spring onion.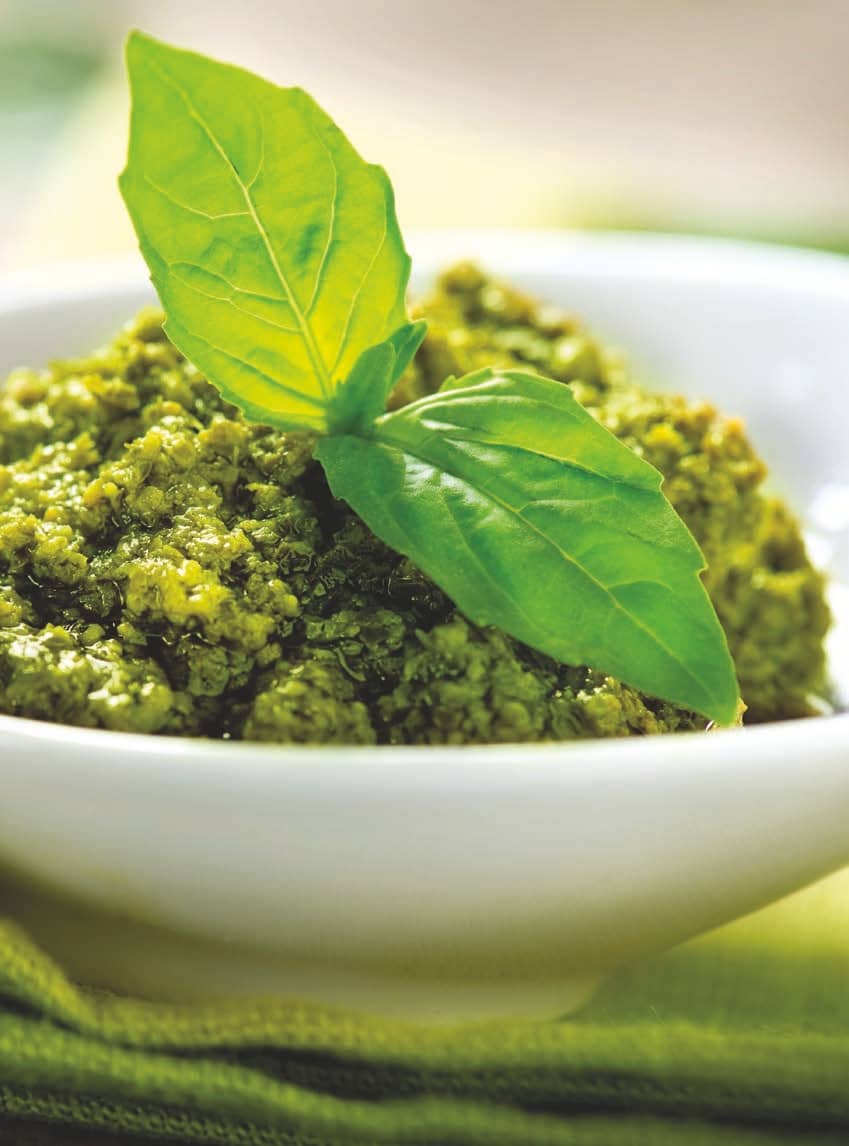 Red Beetroot Pesto
Ingredients:
A bunch of smaller red beetroot leaves
A handful of basil leaves
A handful of nasturtium blooms and leaves
Continue Reading with Magzter GOLD
Log-in, if you are already a subscriber
Get unlimited access to thousands of curated premium stories and 5,000+ magazines
READ THE ENTIRE ISSUE
Summer 2019