A chance, interaction and dialogue on the idea got us working on the schematic proposals. For us, it was not just any other design assignment, but a challenging task to re-visit the Ramayana with 'a Design – Perspective'.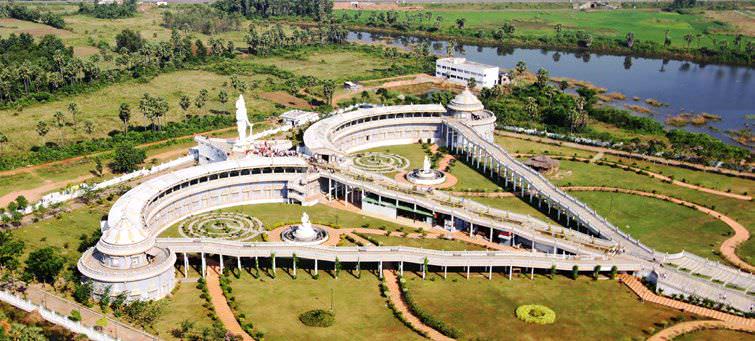 To conceptualise the vision of the client and bring it into the built form, we explored the use of 'Symbols' like Om and Swastika to begin with. The client's vision to welcome people across various religions, led to the use of "Bow and Arrow", the main armour of Lord Rama, as a primary form of the building.
Ramanarayanam Srimadramayana Pranganam is located in a quiet corner of Korukonda Road, Vizianagaram or City of Music, 50km from Vizag Airport in Andhra Pradesh. Constructed by the NCS Charitable Trust, the facility not only attracts the tourists and pilgrims from the vicinity but from across the globe.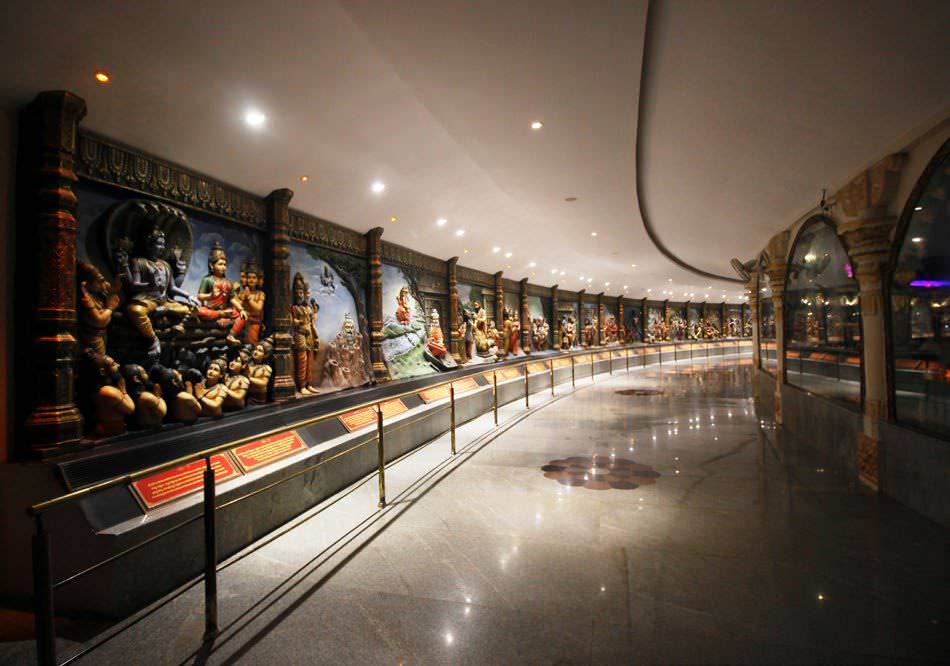 Spread over 15 acres, the flowing lines of the two-storied complex accommodates all the episodes of Rama's life. One enters this complex at the nock of the arrow, at level zero, to see the series of cascading steps leading to 60 feet high Shri Hanuman statue at the Arrowhead.