PRE - FABULOUS!
is prefabricated construction the road map to an environmentally-sustainable future? ifj examines its market in india
The Sydney Opera House and the Burj Khalifa have had a large part of their famous facades prefabricated, throwing this convenience in construction, into relief. Closer home, Emperor Akbar is believed to have invented prefabricated structures on this continent as early as the 16th century. Yet, prefab structures are not a widely-adopted means of construction in the modern age. It is more a method that inspires futurist architecture, aside from the odd world monument here and there.
The Indian mindset brings its own challenges. Many think it's the domain of low-income housing. Rahul Jindal, Managing Director, Loom Crafts, says, "Pre-fabrication has already been adopted by foreign countries but in India, people don't really know about it." Vivek Bhatter, CEO, Wooden Villas, says, "The overall statistics of people choosing prefabricated homes over traditional homes is just 15 per cent to 20 per cent in our country. People need to be made more aware."
Jayesh Dalal, Founder, Villazeon, Mumbai, finds that there are sectors where prefab is finding acceptance. He says, "The concept is gaining ground in the second homes market and hospitality industry, primarily, because owners do not have to worry about site management during the construction period and, just like in modular kitchens, one can pick and choose an entire living-space from a variety of options available. In terms of the evolution of this concept, there is constant product innovation in building materials, finishing claddings, wall panel surfaces, and beams, thus giving the end-user myriad options on building the structure and customizing its look and feel."
The format is presently gaining popularity across India. Dalal adds, "In my experience, it's Mumbai and its outskirts and other regions in Maharashtra (Alibaug, Kamshet, Ratnagiri), non-metro cities like Indore, Goa, Ahmedabad, Nagpur, Nasik, Surat, Pune, Bengaluru, and its outskirts and places like Savandurga, Bandipur, Sakleshpur, Kabini in Karnataka, Hyderabad and Amravati, Chennai, Coimbatore, Yercaud, Coonoor, Cochin and Thiruvananthapuram that are showing interest."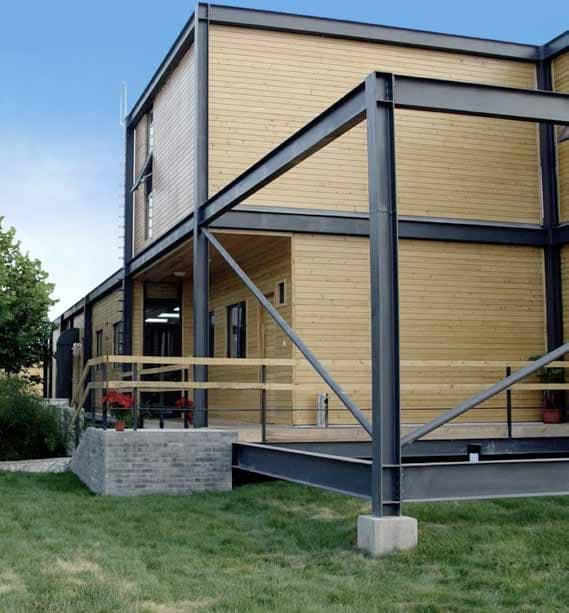 advantage pre-fab!
Pre-fabricated homes are flexible and easy to install. Many also come with a 50 year- economic warranty, says Bhatter. "Pre-fabricated homes are eco-friendly, faster and easy to install than the traditional brick and mortar structures, they are hassle-free for buyers". Also, prefab homes are easily transportable from one location to another.
The big advantage they have over the usual methods of on-site construction include lower costs as less manpower, material, and water are used. Pradeep Choudhary, MDIPL, says "Construction takes place in a controlled environment which saves time, money and labor while decreasing the amount of waste accumulated during the process. The term "modular" is used to describe such flexible structures since they can be dismantled and relocated anywhere. With prefabrication, each sub-assembly or sub-part is worked on by an accomplished team in a climate-resistant factory, with numerous quality checks through the process. The factory-controlled environment also reduces the health risks for the workers. So, it has emerged as a viable option for both businesses and customers."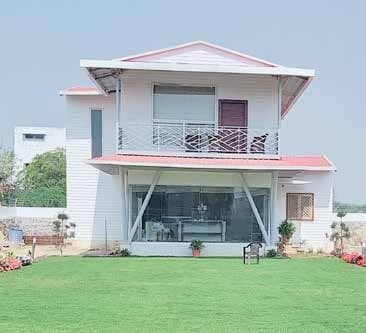 You can read up to 3 premium stories before you subscribe to Magzter GOLD
Log in, if you are already a subscriber
Get unlimited access to thousands of curated premium stories, newspapers and 5,000+ magazines
READ THE ENTIRE ISSUE
March - April 2020