KEEP THE CHANGE
COVID-19 is creating a demand for next-gen institutional furniture products with integrated technology and dynamic design at the forefront
The term 'institutional furniture' broadly references furniture for group living as well as for health care. It includes furniture for schools, libraries, auditoria, conference halls, churches, health care centers, and theatres. Sandeep Mukherjee, Director, Quetzal Furniture, Bengaluru, says, "The ambit of institutional furniture is massive if you include education, corporate, hospitals and hospitality. Each area is vast and different as well." This segment in India has seen rapid growth in recent years.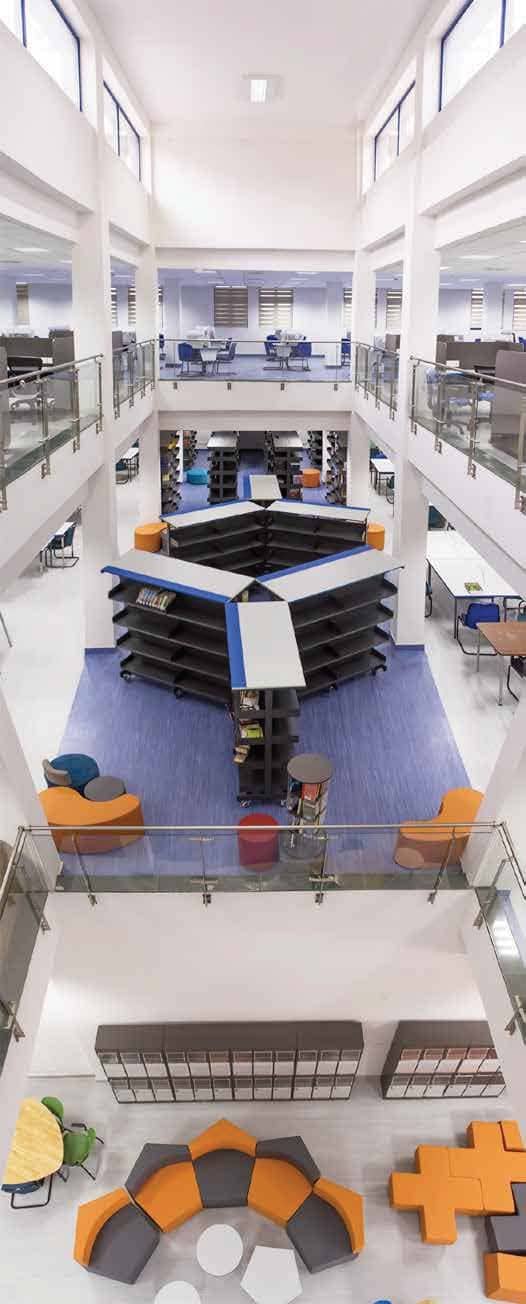 Evolving Market
The pre-Covid estimates for the Indian furniture industry were US$ 35 billion, with the share of the online sector at about US$700 million in 2020 (source: indianmirror.com). Parin Nandani, Director, Parin Furnitures, Rajkot, says, "The furniture segment in India makes a marginal contribution to the Gross Domestic Product (GDP), representing about 0.5 per cent of the total. The institutional furniture segment caters to the commercial and office space and this segment has witnessed a healthy growth for a couple of decades." Mukherjee adds, "Overall demand for furniture in India for institutional purposes would add to almost 32 per cent of the total. This demand has changed with time and is now mainly supplied by the organized sector."
Escalation in demand has tempted several new international and Indian players to enter the arena while old, established players have reinvented themselves to adapt to the change. Sameer Joshi, Associate Vice President, Marketing (B2B), Godrej Interio, says "The institutional furniture market has become more competitive over the years. We have seen an influx of many international players. The wave began almost 15 years ago with the import of Malaysian furniture which gradually transferred to imports from China, Europe and USA. The government used to be a large buyer 20 years ago which was subsequently replaced by IT/ ITES services and back offices of MNCs. Banking and financial services fueled the next stage of growth and, finally, Indian corporates. The last three years have belonged to education, manufacturing, internet-based businesses, start-ups, co-working spaces and SMEs."
Vinod Bapna, Managing Director, Bonton Technomake Pvt. Ltd., Indore feels the major growth in this segment began from 2000 onwards when private engineering and medical colleges set up their base in the country. "Many private universities are opening in the country, triggering a huge demand. The government is also investing heavily in the education sector," he says.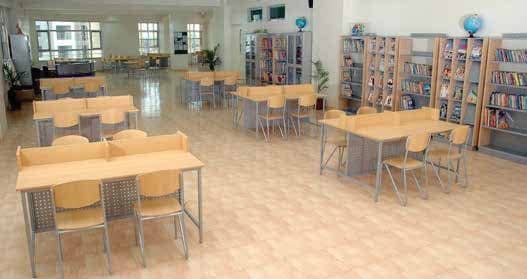 Changes in the lease and ownership patterns of spaces have played an important role in changing the face of the market. Manoj Tomar, Director, AFC Office Systems, Noida, says, "With the lease tenure for offices shortening, the shift from traditional or less mobile to modular and mobile furniture was inevitable. Architects and interior designers were required to work more closely to ensure optimized designs to accommodate more heads under the same roof, resulting in decreased costs in real estate and utilizing that in hiring more manpower to aid the business core."
You can read up to 3 premium stories before you subscribe to Magzter GOLD
Log in, if you are already a subscriber
Get unlimited access to thousands of curated premium stories, newspapers and 5,000+ magazines
READ THE ENTIRE ISSUE
May - June 2020