JOURNEY TO THE FAR SIDE
social distancing, especially in public spaces, looks set to be the new normal for the near future. as consumers try to stay just far enough apart, ifj looks at how companies find new solutions for new realities
The Covid pandemic has brought with it a host of new challenges, primarily, how to resume one's former existence without compromising personal health and safety. As lockdown restrictions are progressively lifted across India and the world, people, firms and governments are struggling to return to normalcy while still maintaining social distancing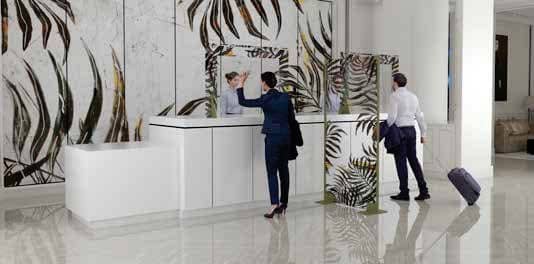 Ashok Basoya, Founder, Ottimo, says it well, "In the wake of the pandemic, it has become essential to socially distance when stepping out. For most public spaces, like offices, restaurants, theatres, gymnasiums, supermarkets, libraries etc., the challenge has been to ensure that, while still maintaining a sense of connectedness that is so vital to the human spirit."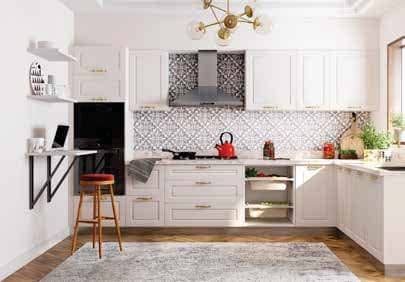 Technology has evolved rapidly to cope with the challenge. According to Lalit Arora, Co-founder, VingaJoy, "Since social distancing has become an integral practice, there has been an appropriate increase in the demand for changes in product design and technology." Consumers too are adapting quickly, overcoming their fear of new tech to incorporate new gadgets and new systems of functioning into their lifestyle.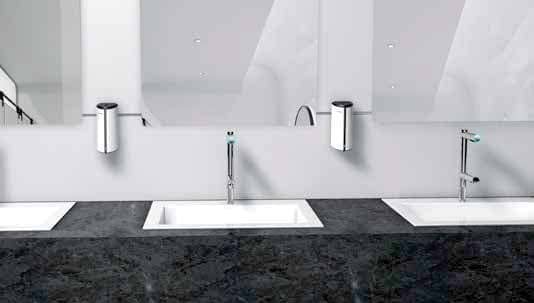 the market expands
The unexpected, unknowable nature of the pandemic and its aggressive spread has affected consumer sentiment and purchase behavior across the globe. A report in the business press (Business Standard quoting an Ernst & Young report) indicates that the lockdown has led to dramatic shifts in consumer behavior, and that this calls for an overhaul in the way brands are priced, positioned and targeted. "Considering the socio-economic impact of the pandemic, we believe that changing consumer behavior will leave a lasting impressions on category dynamics," say EY sources.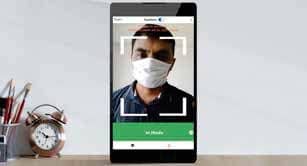 Life with Covid-19 seems like the new reality. Rajesh Bansal, Chairman and Managing Director, Dorset, New Delhi, says, "Now that the market has opened, the pace is building up. Customers are getting mentally ready to live with Covid-19. This changed mindset is going to speed up business. Project-related requirements are flowing in as incomplete projects have to be completed quickly. When it comes to retail sales, dealers have been coming back to their routine in many cities, barring a few. As a result, our OEM supply has seen a spurt in M-o-M demand. However short period lockdowns in some states are interrupting the recovery process."
Overall, supply chains have been hit by the global lockdown, and are still struggling to get back to pre-pandemic levels. Vinay Jain, Founder, Grafdoer, New Delhi, explains, "It was always a challenge to cope with ever-changing marketing trends." Lalit Arora says tech will provide the answer. "Now, more than ever, continuous research and development, via customer surveys and feedback, is needed to keep up with ongoing market demand."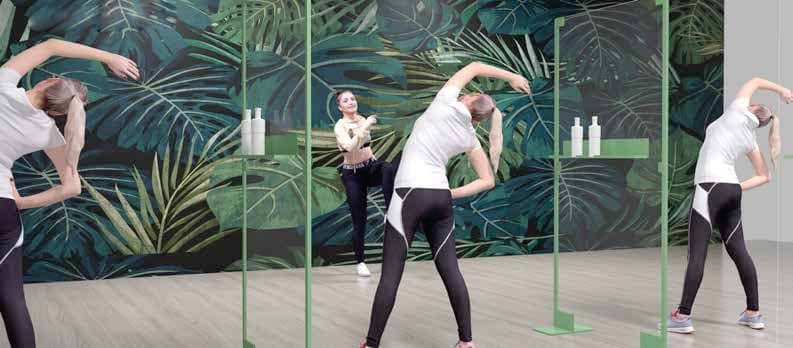 the personal 'touch'
Even as face masks, face shields and sanitizers fly off the shelves, the pandemic is driving consumers to focus on and invest heavily in products that use technology to kill germs and keep them safe, both at home and in environments outside.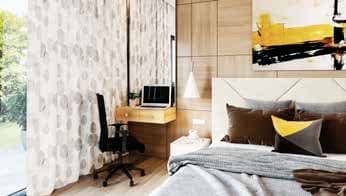 You can read up to 3 premium stories before you subscribe to Magzter GOLD
Log in, if you are already a subscriber
Get unlimited access to thousands of curated premium stories, newspapers and 5,000+ magazines
READ THE ENTIRE ISSUE
July - August 2020