The Birds & The Bees (And Other Creatures)
When it comes to biodiversity in your garden – the more wildlife, the merrier!
Any garden, no matter how big or small, can be a haven for birds, bees, butterflies, insects, frogs and other creatures. A good starting point for encouraging biodiversity in urban areas where space is often limited is to take pollinators into consideration when you create a garden bed. A beneficial habitat for pollinators is often a good habitat for other creatures as well. These five factors will ensure that you have an abundance of wildlife in your garden: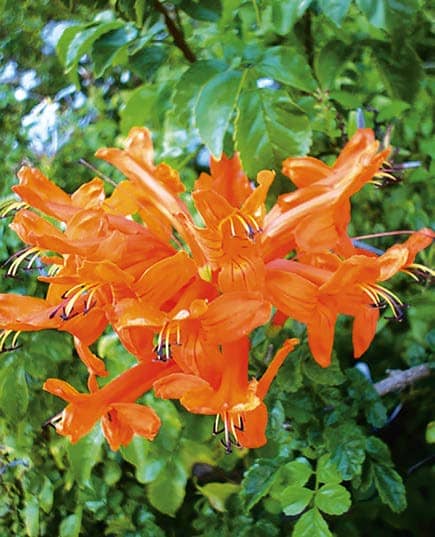 #1 FOOD
In a natural ecosystem, there are diverse plants that provide food for birds and insects, and you can mimic them by growing a variety of plants in your own garden. Where possible, select indigenous plants over exotics because they are adapted to local conditions, and remove invasive plants to make way for more suitable ones. Keep in mind that not all birds eat the same food: some are insect-eaters while others favour seeds, berries or nectar.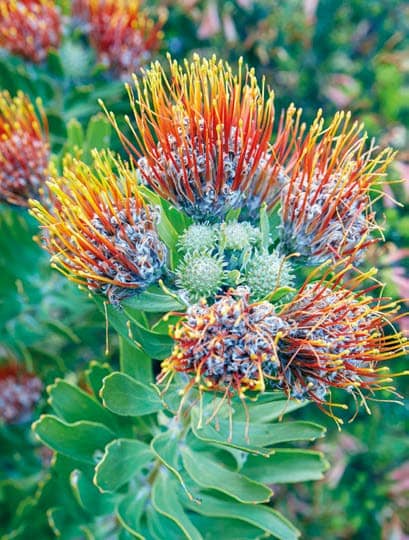 • Nectar-loving birds will be drawn to Cape honeysuckle (Tecomaria capensis), wild dagga (Leonotis leonurus), red-hot poker (Kniphofia), aloe, watsonia, coral tree, hibiscus, pincushion (Leucospermum), and crane flower (Strelitzia reginae). The tubular flowers of wild fuchsia (Phygelius capensis), pineapple sage, salvia, fuchsia and Crocosmia will attract sunbirds.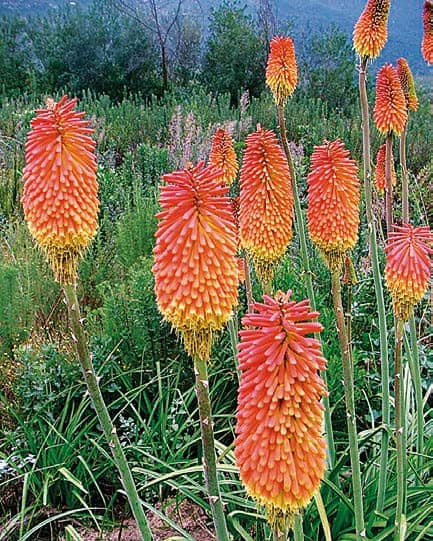 • Fruit-eating birds will visit dune crow-berry (Searsia crenata) and tree fuchsia (Halleria lucida), as well as feast on the seedheads of noninvasive grasses and dead flowers.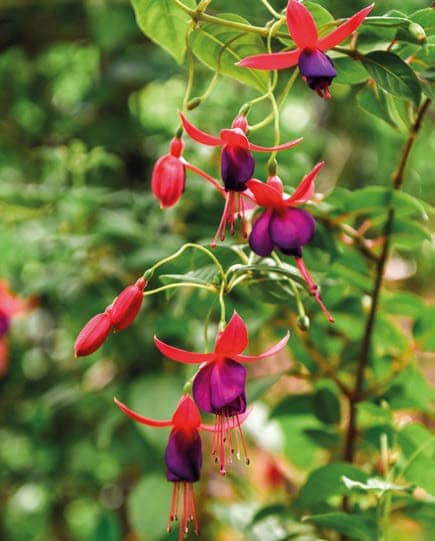 • Hadedahs and wagtails will look for insects and worms in open habitats and on lawns.
• Fallen leaves and dry twigs under shrubs are larders for foraging thrushes and robins.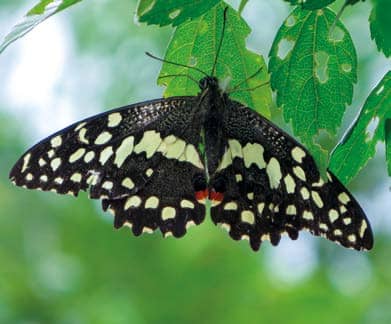 [PLANTS FOR BUTTERFLIES]
Butterflies in a garden are a welcome sight. Various host plants attract different butterflies:
• White ironwood tree (Vepris lanceolata): green-banded swallowtail, mocker swallowtail and citrus swallowtail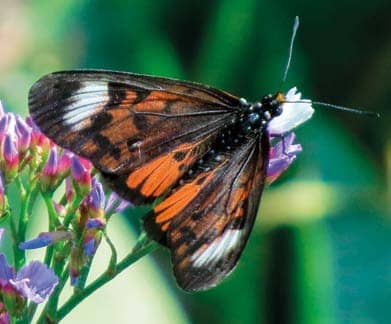 • Dune false-currant (Allophylus natalensis): pearl charaxes
• Ribbon bush (Hypoestes aristata): blue, yellow and brown pansy
• African dogrose (Xylotheca kraussiana): window and blood red acraeas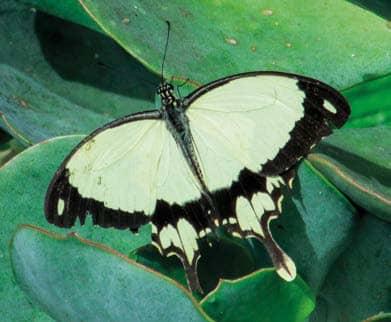 You can read up to 3 premium stories before you subscribe to Magzter GOLD
Log in, if you are already a subscriber
Get unlimited access to thousands of curated premium stories, newspapers and 5,000+ magazines
READ THE ENTIRE ISSUE
2020