What Every Kitchen Needs…
Home South Africa|July 2020
In the heart of these homes, everything revolves around a functional and sociable island!
Island style
Two different materials were used for the island's countertop: stainless steel where cooking takes place and an attractive oak finish for the dining section.
The gas hob is integrated into the stainless-steel countertop, making cleaning easy.
Although the 3m x 1.5m island doesn't have a water supply, there is a plumbed prep bowl to the left and a sink at the back.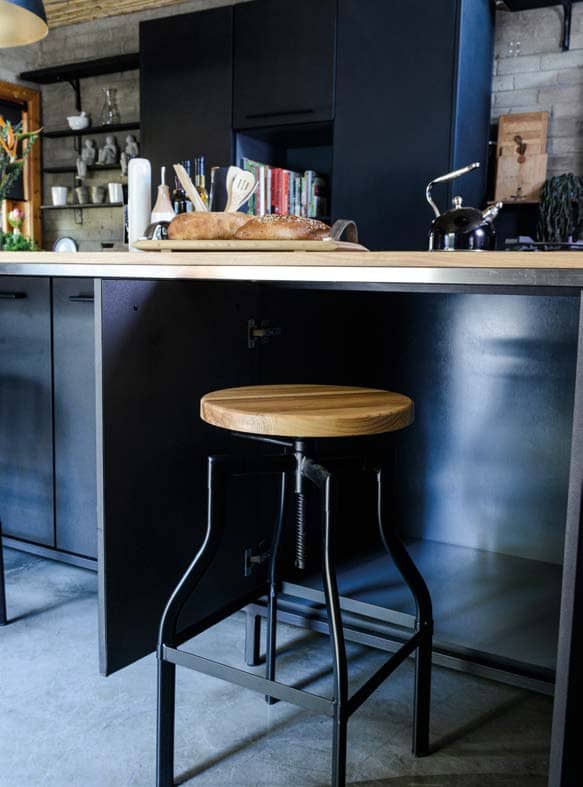 Two oversized pendants (700mm D) provide ample light for cooking and create lovely pools of light that add to the ambience in this sociable kitchen. The standard height for pendants above an island is 800mm, but serious cooks may prefer them to be about 50mm lower, says Micke Fourie of Home's new online design service Welcome Home. "If your family members are all tall, or the ceiling is very high, the pendants can be suspended up to 1 000mm above the island," he explains.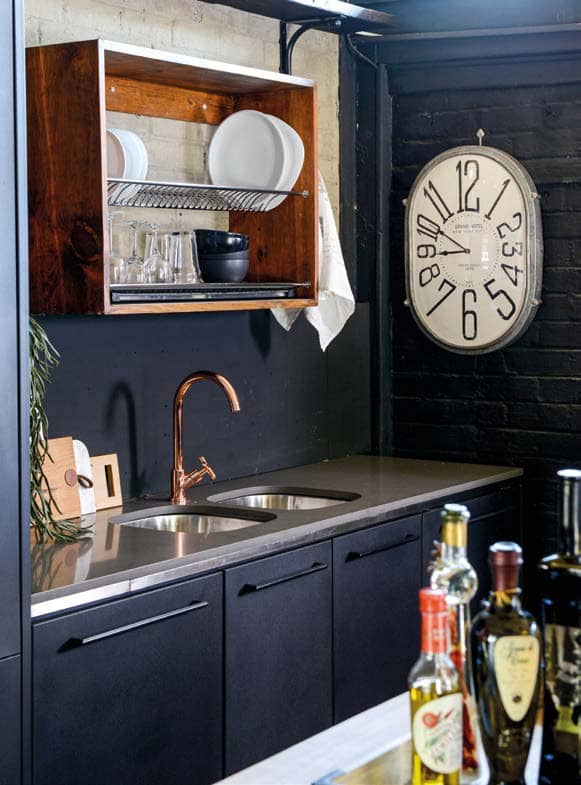 1 Back to black
When Manuel and Jennifer Cernades bought this property for their furniture shop Orejen in Linden, Johannesburg more than 20 years ago, they had visions of one day building a home at the back and living right where they worked. "We finally got around to building the cottage extension and we plan on moving in in the next two years or so," Jenny says.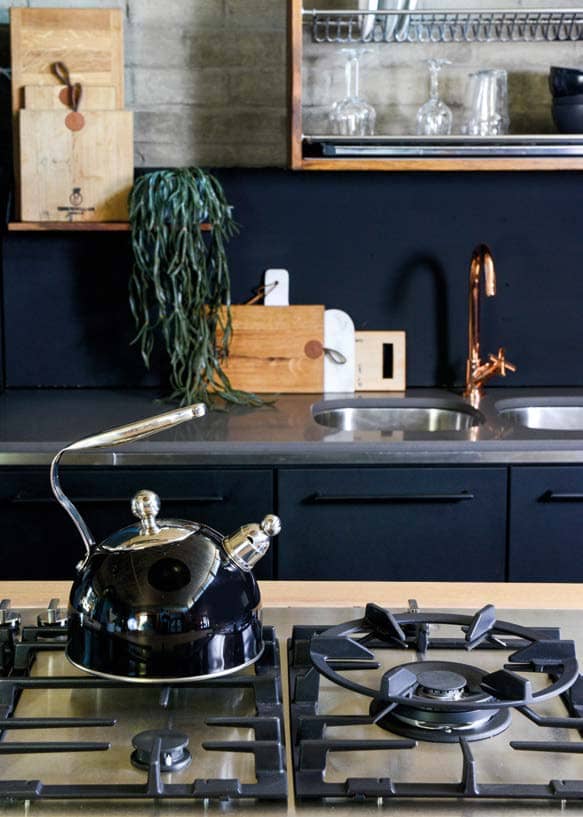 The couple started building the extension and renovating the existing kitchen four years ago. "The kitchen was outdated and not ergonomic or functional at all. We love entertaining in the kitchen and I don't want to be stuck there on my own," Jenny explains. A big, inviting island where guests can join in the conversation and participate in the cooking was, therefore, high on their wish list.
Jenny and Manuel loved the idea of industrial-style freestanding units and approached Prochef Concepts to design the kitchen with its powder-coated black steel cabinets. "Steel is not only a modern finish, it's so versatile too. It's durable, easy to clean and as the kitchen consists of modular units, installation happened in record time," Jenny explains. "The simple clean lines embody the best of Scandinavian and Danish design."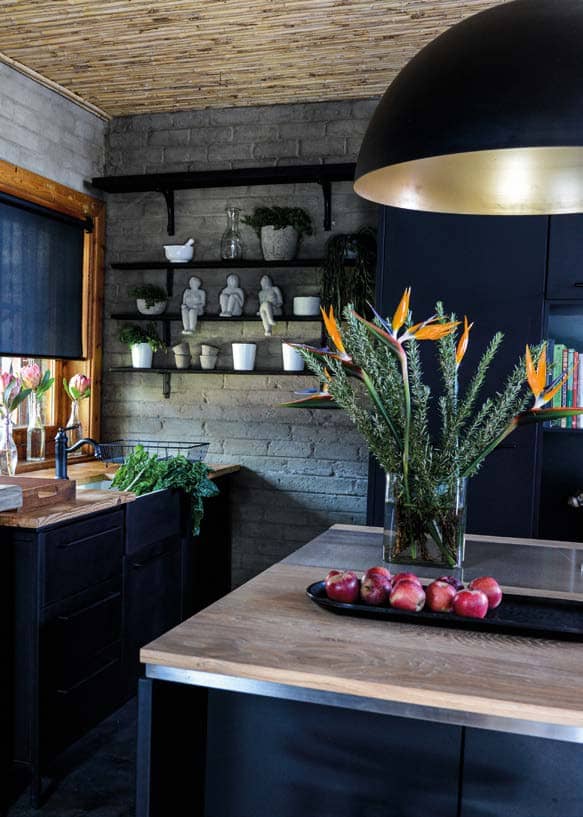 As the kitchen would be the centre of their new living area, the couple didn't want any appliances to be visible. An integrated fridge and space underneath the sink next to the back wall that accommodates the dishwasher, washing machine and tumble dryer provide an elegant solution.
"I love, love, love the easy maintenance of the steel," says Jenny. "The fact that it's timeless and will never go out of fashion means it's probably the 'last' kitchen I will ever want. I love the island area, which has become an entertainment space – it really works."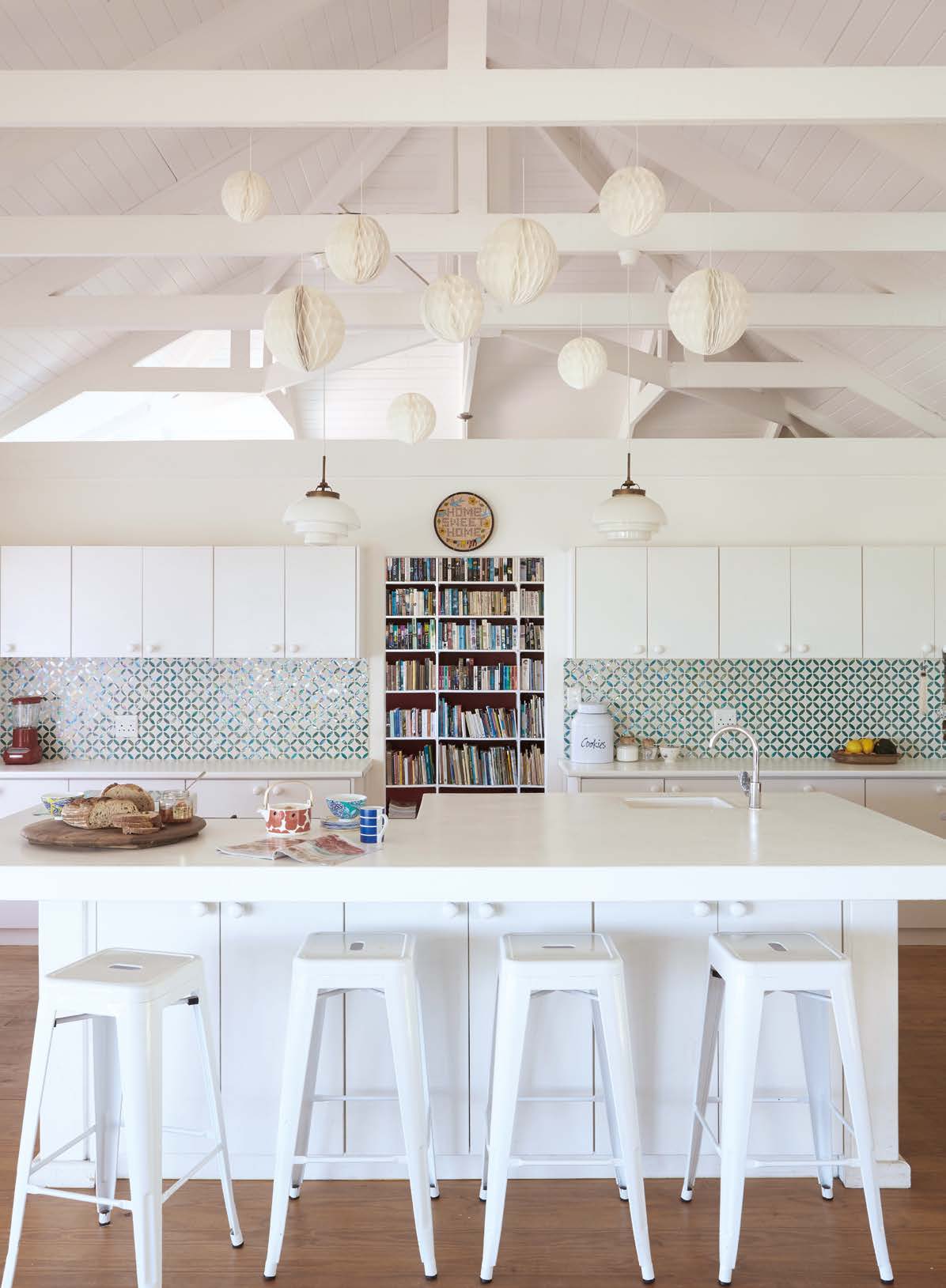 2 A family affair
Dirk and Annamarie Blom's eldest son Theuns bought a property in Betty's Bay years ago with the idea of one day setting up a family holiday home there. Six years ago, Theuns and his three brothers teamed up to build a retirement home on that property for their parents. "It's a wonderful house to live in," says Annamarie. "There are six bedrooms – one for each family, plus one where all the grandchildren sleep. It's great because we are never under each other's feet!"
A large open-plan kitchen and living area is the heart of the home. And when the entire family spends their holidays here, cooking and socialising is what it's all about, says Annamarie. "All my children love making food. We all hang out around the island while one of them is busy and we chat for hours on end."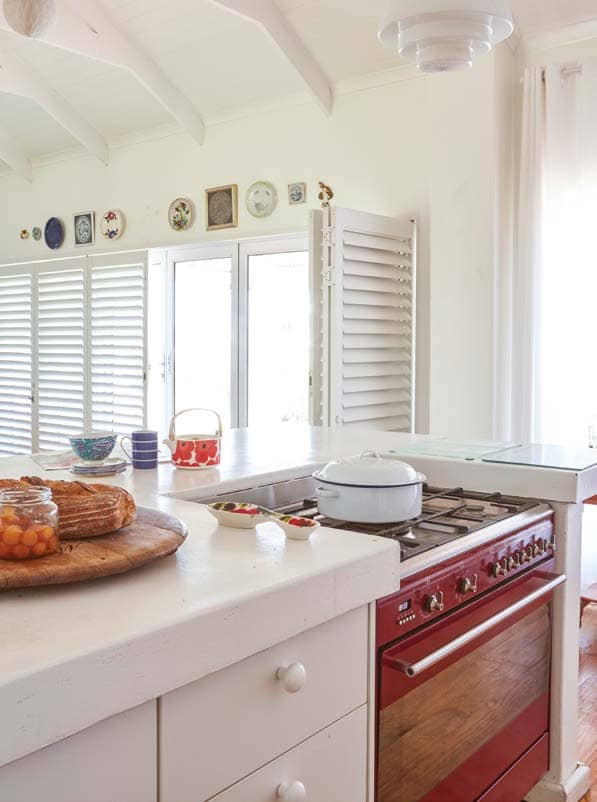 "We wanted the kitchen to be the focal point of the space," she explains. Timeless white finishes suit the couple's uncomplicated lifestyle, while wooden floors add warmth. A built-in bookcase – where recipe books and ordinary novels stand side by side – is located in the adjoining pantry but it immediately draws the eye.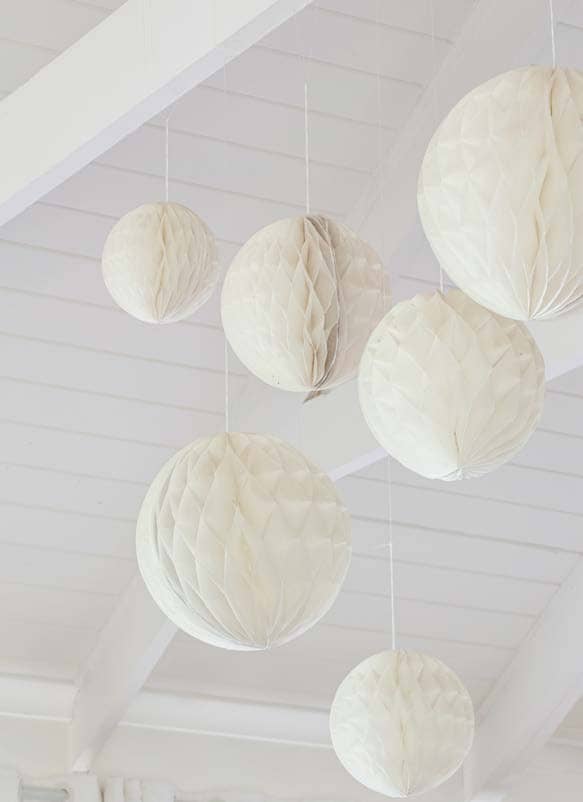 Island style
The slab of the 1.5 x 3m island is ordinary concrete, painted white. "Occasionally, if there is a mark that doesn't want to come off, we sand the slab lightly and give it a new coat of paint," says Annamarie.
The freestanding red Smeg oven fits neatly into a gap in the island, with more than enough drawers for kitchen utensils alongside.
A prep bowl with a cold water tap was built into the island.
Because the kitchen is on one side of an open-plan living area, sufficient storage was essential so that the space does not look cluttered, explains Annamarie. The island also serves as general storage space for blankets and other everyday items.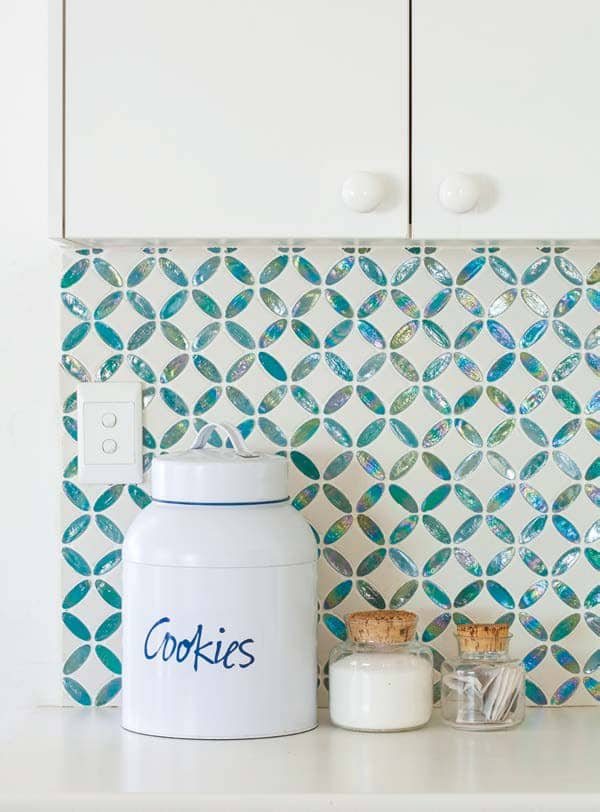 EXPERT ADVICE
You can definitely paint your cement countertops if you follow the right steps, says Jenny Moolman, Duram's brand manager:
1 Preparing your countertop is important in ensuring a good result. Allow new cement to cure for at least 28 days before painting.
2 Make sure that your cement surface is clean and dry and free from dust, oil and grease. Apply Duram Showfloor Cleaner & Degreaser, rinse with clean water and allow to dry. Then lightly sand with 100-grit sandpaper before wiping with a damp cloth.
3 Apply Showfloor Cement Primer to a uniform thickness to seal the surface. The primer dries to a clear finish – ideal for a raw cement look.
4 Paint the counter with Duram Showfloor Polyurethane Floor Paint. First do a test patch with the paint to ensure that it is properly primed (follow the instructions on the packaging). Then apply two coats of paint to your cement countertop, and additional coats in areas likely to endure more wear and tear. Duram Showfloor Polyurethane Floor Paint dries to a mediumsheen finish and is available in a variety of attractive colours. It offers excellent scratch-, scuff-, stain- and wear-resistance and can easily be touched up.
5 Let the paint cure for 2–3 days. Counters should be repainted every 2–5 years, depending on usage and wear.
CONTACT 021 555 3090, duram.co.za
STOCKIST
Douglas Jones 086 166 7242, douglasjones.co.za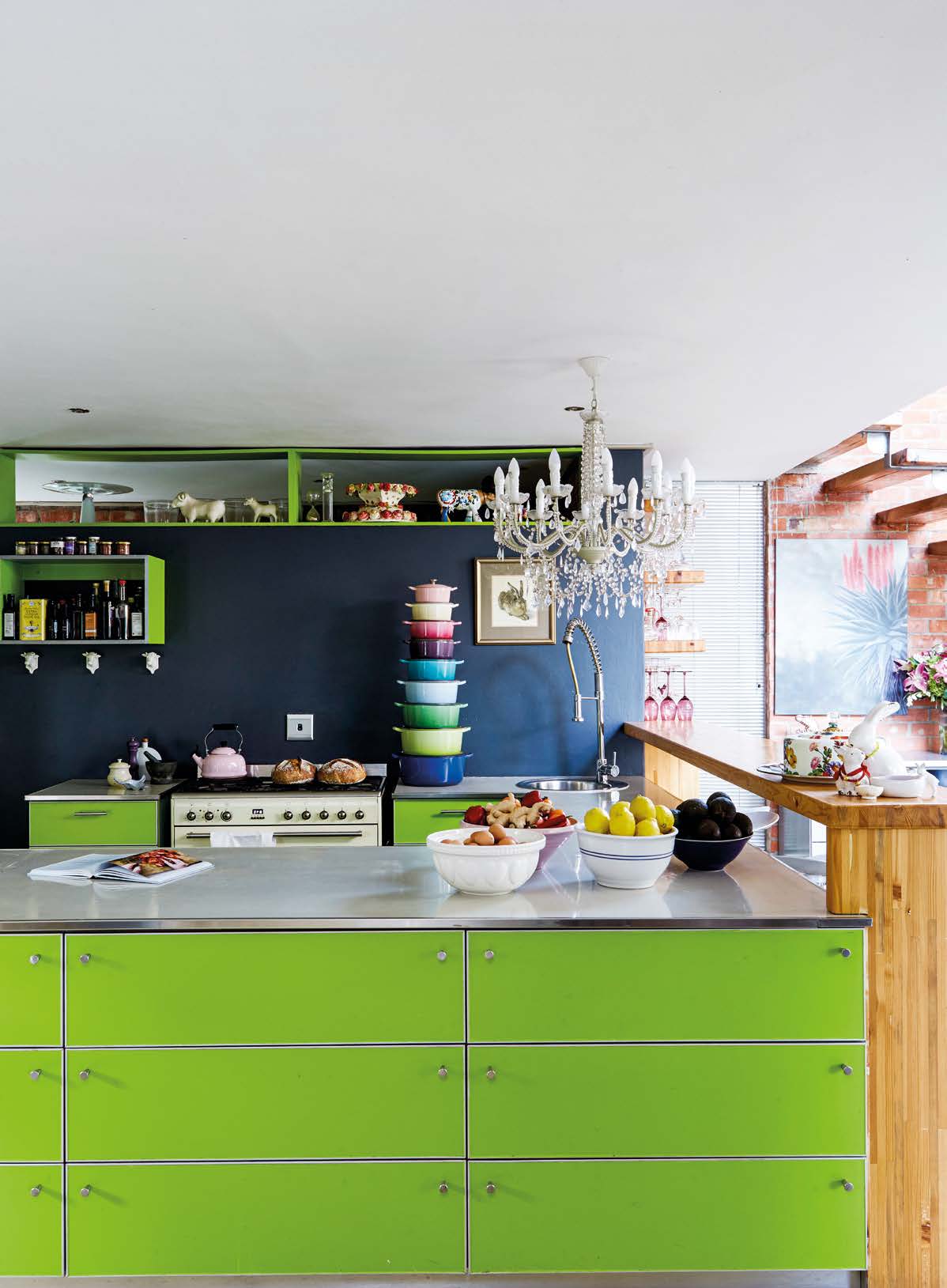 3 Just the right height
Sarah and Richard Stevens had always wanted to settle down in the leafy suburb of Walmer in Port Elizabeth, but they just couldn't find what they were looking for. Eventually, in 2008, they found the perfect empty plot in the neighbourhood where Sarah spent her childhood. "This afforded us the opportunity to design our home exactly the way we wanted it – including the kitchen!" says Sarah.
You can read up to 3 premium stories before you subscribe to Magzter GOLD
Log in, if you are already a subscriber
Get unlimited access to thousands of curated premium stories and 5,000+ magazines
READ THE ENTIRE ISSUE
July 2020