In Perfect Harmony
Home South Africa
|
August 2020
A creative couple's beautiful garden on a rocky outcrop in Johannesburg pays homage to English gardens but with a local twist.
Pianist and entertainment artist Rocco de Villiers and sculptor Clive van den Berg's heritage home in Parktown, Johannesburg, boasts a fabulous garden with steps, low walls and charming secret nooks.
But maintaining a garden like this when your house is built on a rock requires skill, passion and constant planning.
Respected British architect Robert Howden designed the residence, Howden House, completing it in 1913. Rocco and Clive bought the property in 2001. They say the garden was a mess back then. "It was in such a state. There were ugly tiles and plants crying out for water. Others, on the other hand, were drowning in too much water. The previous owners religiously watered everything indiscriminately, whether it was dry or not. It was clearly by rote."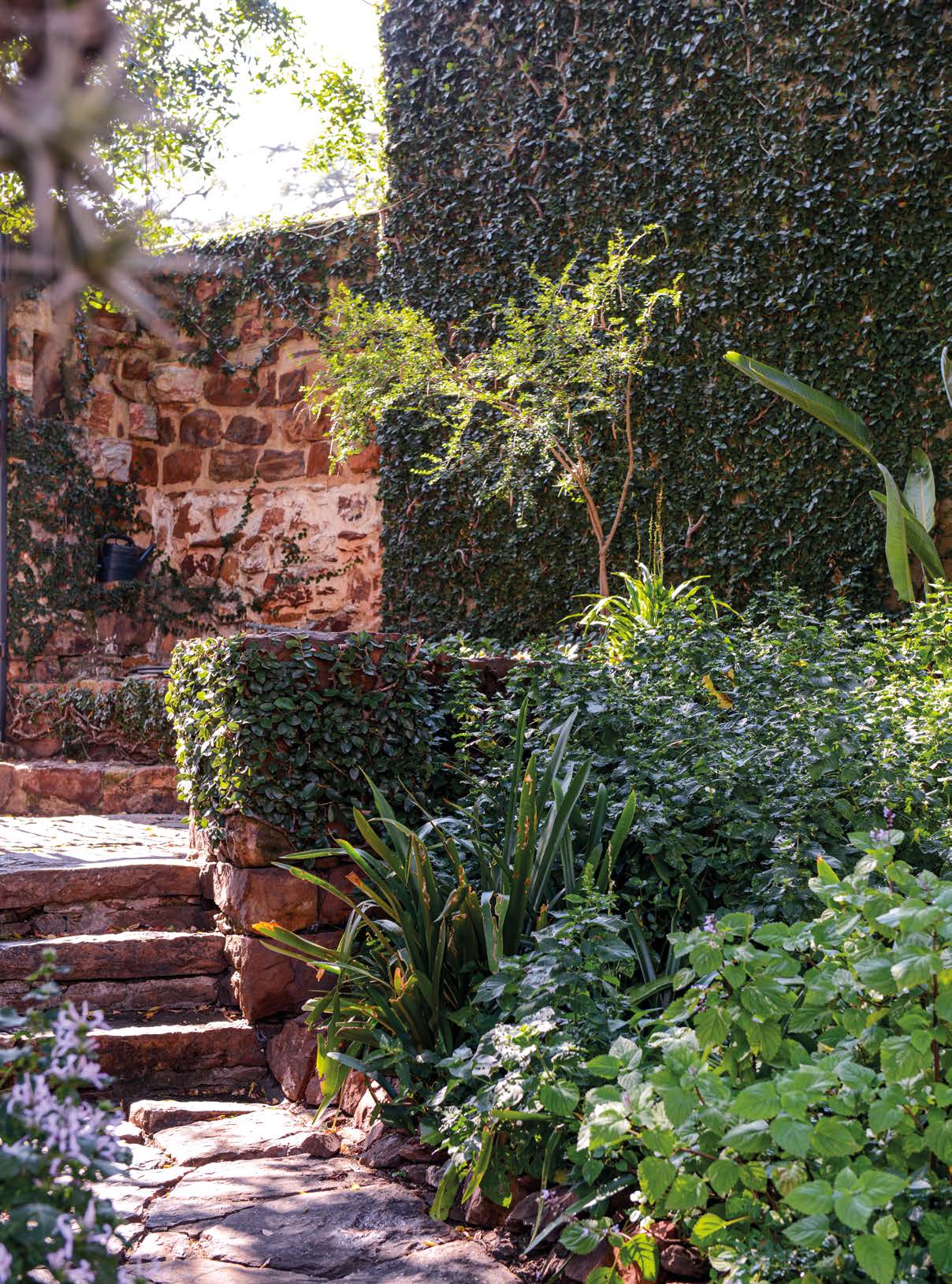 But hidden beneath the obvious neglect was proverbial gold that would make an avid gardener's eyes light up like the Randlords of old: all the original stone pathways and stone walls surrounding the historic house had been preserved. "There was a solid foundation with which to work, which was fantastic," says Rocco.
"When you look at the stonework and how it was done, it is much the same as that of the house. This was Howden's personal residence and with an old house like this, you soon realise how incredible the old stonemasons' workmanship was. The quality is unsurpassed."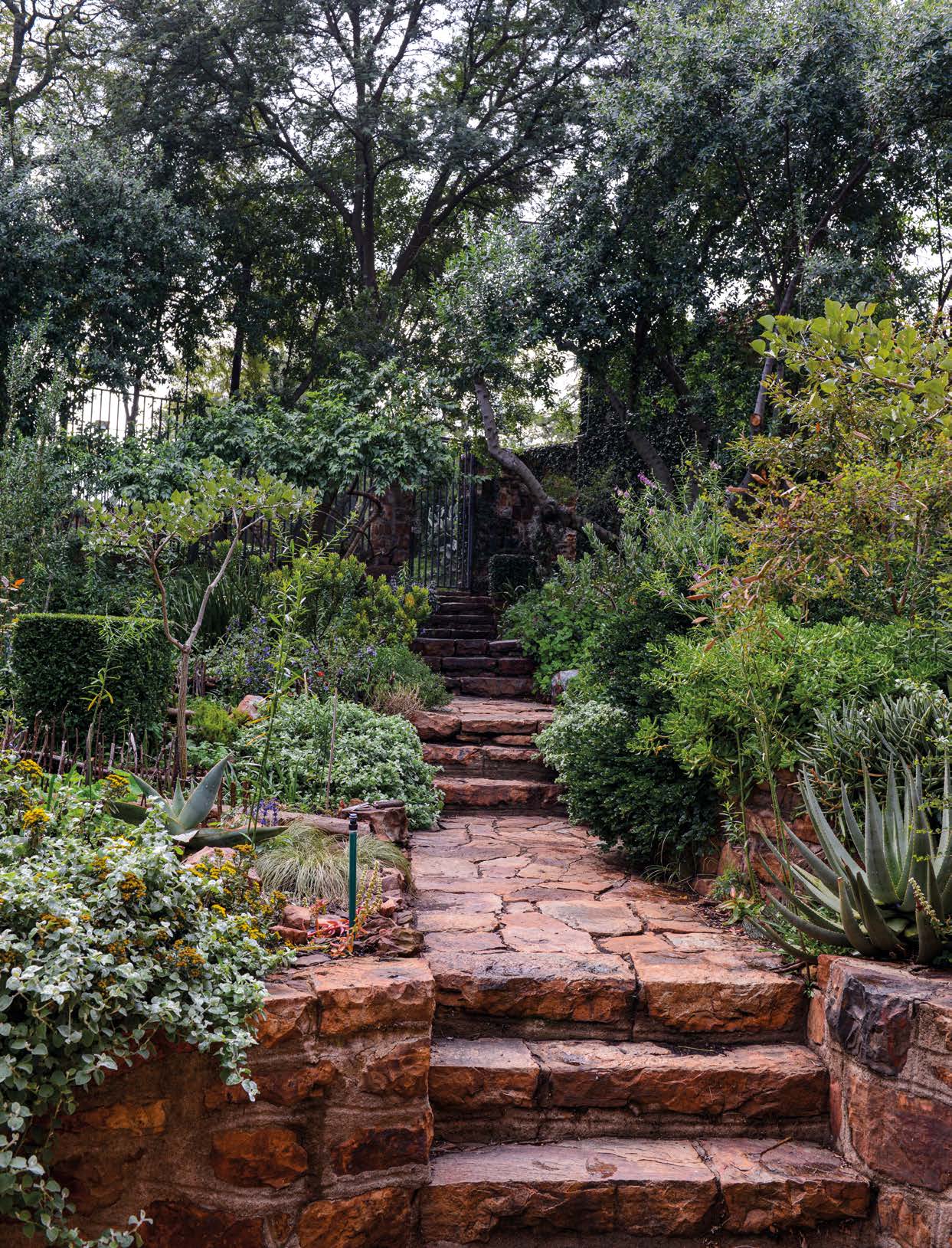 The garden was cleared and then planted with indigenous grasses from all over the country. "Clive is knowledgeable about gardens," Rocco says. "He has a passion for plants and knows exactly what he's doing."
However, eight years later, it was time for a change.
"I told Clive he must design a garden with the feel of an English cottage garden, but I wanted to be part of the process because I'm keen to learn more about plants."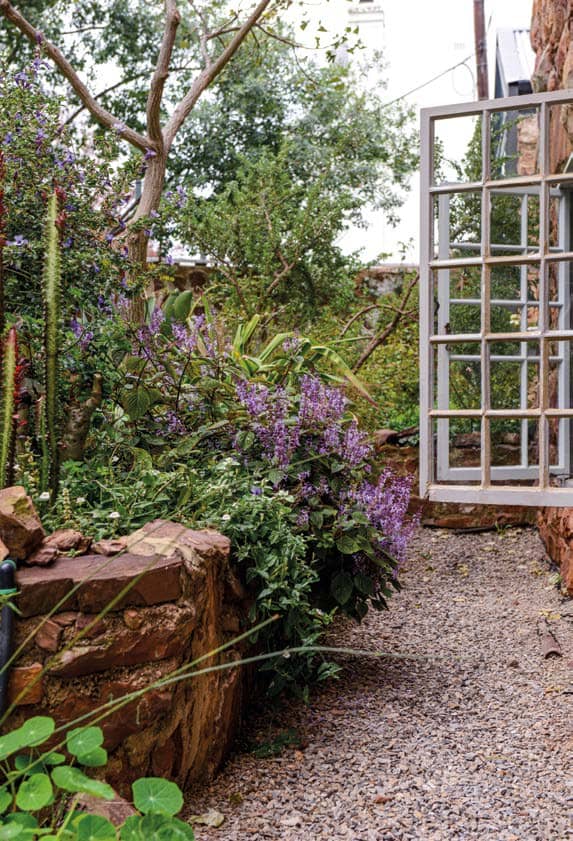 Clive accepted the challenge, and now Howden House's garden is a wonderful conglomeration of plants, reminiscent of an English country garden but with mostly indigenous species. "The unkempt look was intentional," Rocco says. "Like the 'bed hair' hairstyles of the 1990s. It looks natural but it took hours to get it that way."
Shallow soil
Although the garden's wild appearance was planned, the site of the property played a major role. "We live on a rocky outcrop so the amount of usable soil for planting was minimal. We've had to incorporate huge amounts of soil over the past 20 years to make it work," Rocco says.
"Some of the beds are just pockets between the rocks. We realised from the get-go that you can't just put in any old plant in this garden. For example, a tulip will never grow, the soil is simply too shallow."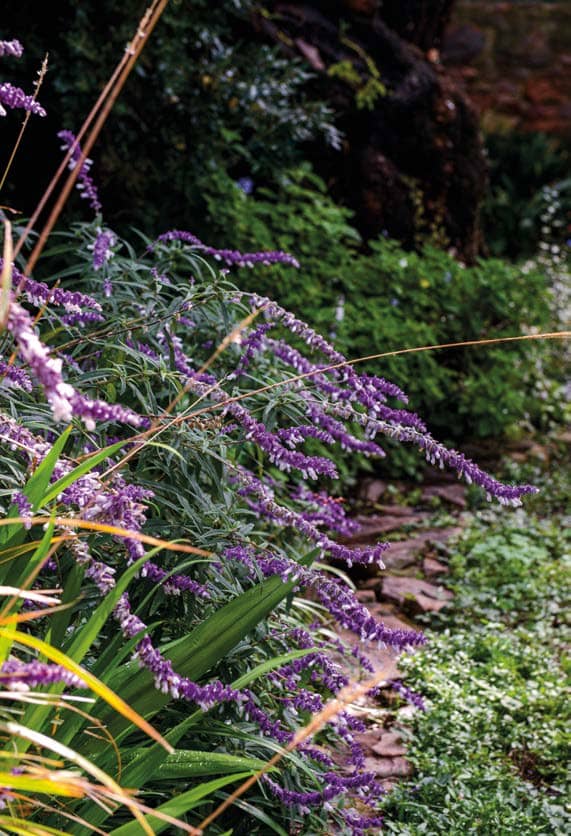 The existing terraces and stone walls on the slopes in the back garden were repaired to give them a certain "look", as Rocco puts it. "I didn't want that area to look like a neglected park. But in midsummer, when it is lush and green, the back garden looks a bit like a forest on a slope. And although it was meticulously planned, it was partly a stroke of luck," he says. "That's how it goes here..."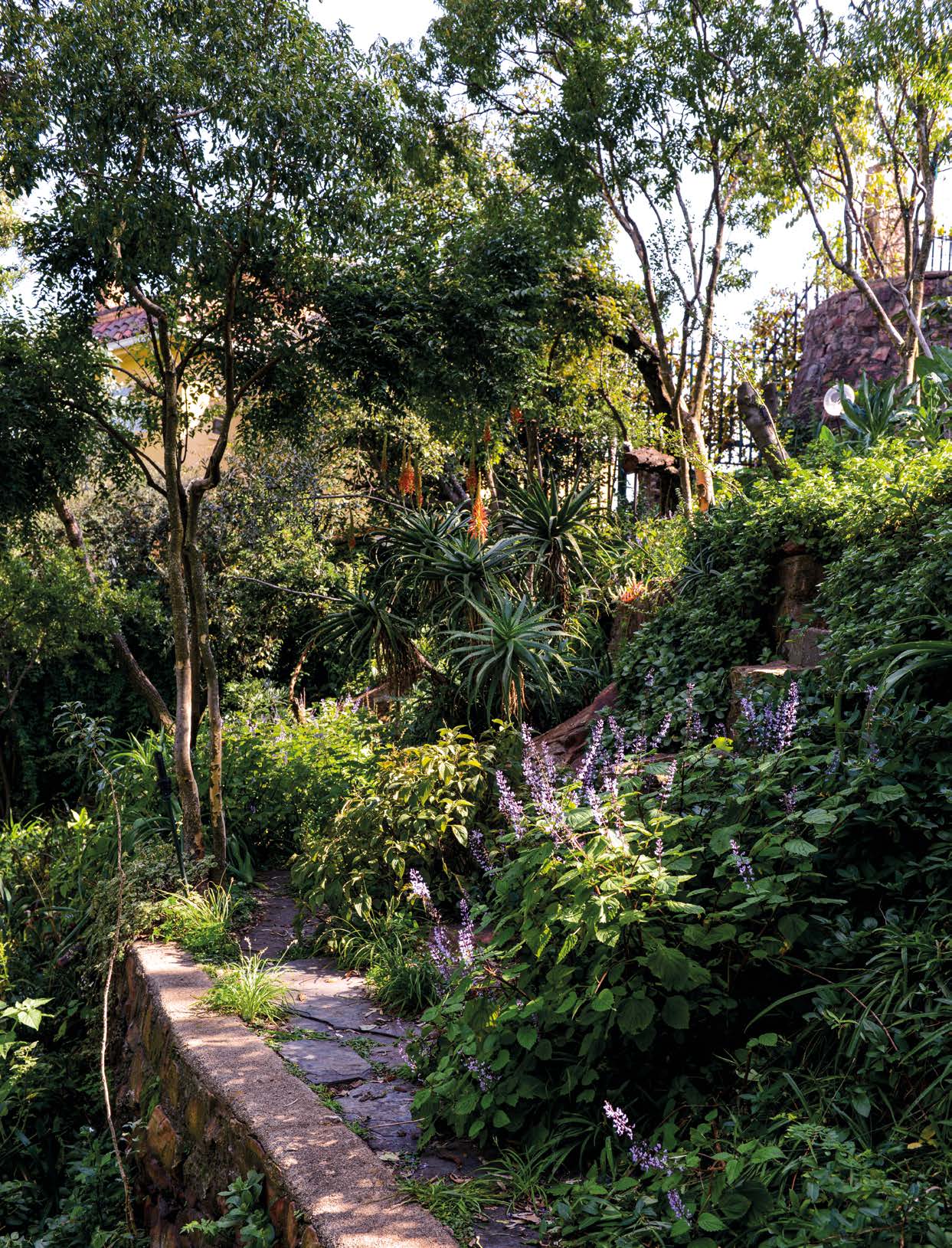 [SET IN STONE]
John de Jager, owner of Stone Age in Klapmuts, shares his tips for using natural stone around your home:
• The choice of stone will depend on personal taste, he says. "We often mix different types of stone to obtain various textures and colours. Different coloured cement can be used between the stones and sometimes we will even paint the stone.
• Sandstone is an excellent option for high traffic areas as it is not slippery when wet. It also doesn't get too hot in sunny areas.
• Dark stone on outdoor floor surfaces can get very hot in the summer sun, so choose wisely and keep in mind how much direct sun a particular area will get.
• Be careful not to use slate near or in water as it disintegrates over time.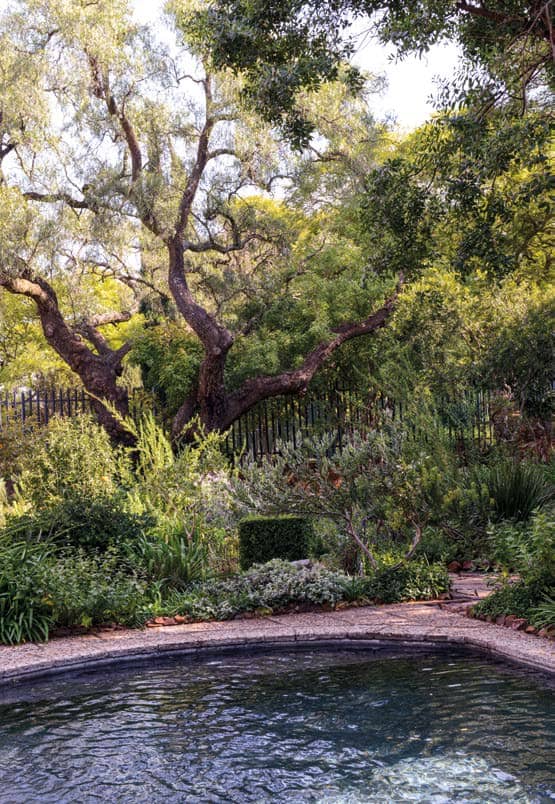 Plans with water
You can read up to 3 premium stories before you subscribe to Magzter GOLD
Log in, if you are already a subscriber
Get unlimited access to thousands of curated premium stories, newspapers and 5,000+ magazines
READ THE ENTIRE ISSUE
August 2020