Grow Your Décor
Home South Africa|March 2019
Nature-loving reader Kerryn-Lee Maggs' favourite accessory is a thriving plant…
Having grown up as the daughter of the head ranger at the Kruger National Park, it's no surprise that Kerryn-Lee Maggs is a passionate nature lover and that her 83m2 two-bedroom apartment in Linden is home to almost 80 plants.
Both her parents had an affection for greenery; Kerryn's dad is also a botanist and as a young girl, she was always at his heels, trying her best to repeat and remember the Latin plant names he'd mention in conversation. "Our garden was always so lush and there were plants wherever you looked in our home," Kerryn recalls. So it was only natural that when she moved into her Linden apartment in early 2018 – a rental that she couldn't really make her own – she decided to use plants to decorate her space.
"My plant collection began as a solution to fill empty space while I was still buying furniture, but as it grew and the plants flourished, I felt a sense of pride and purpose," Kerryn says.
As is the case with many of us, she found it wasn't always easy to keep them alive. "Plenty of plants have come and gone but with that came a need to do the best with what I have and to make sure I understand all the plant dynamics when I introduce new ones," she says. Kerryn and a few experts share their tips for successfully caring for indoor plants: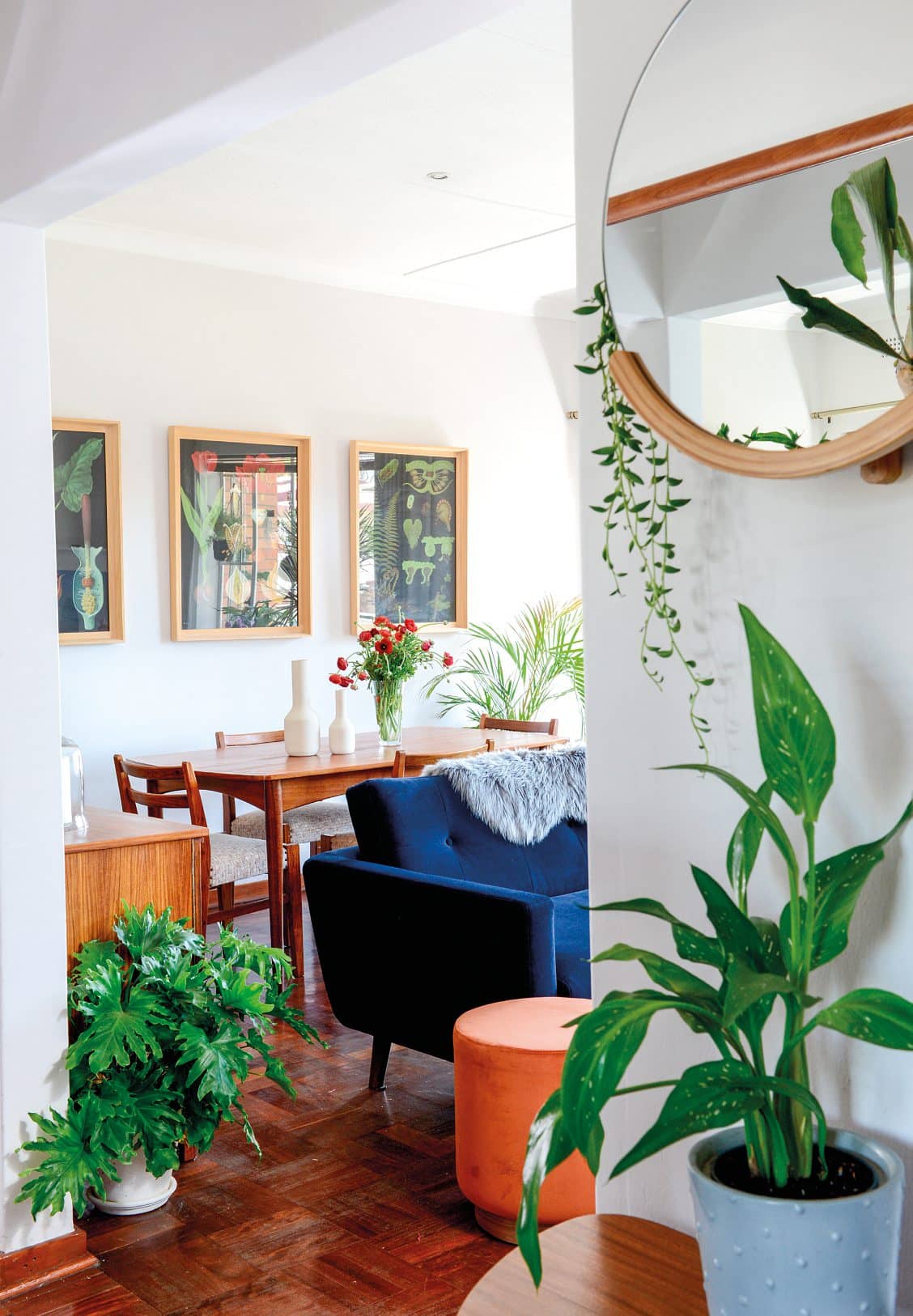 A green theme
In the living area, Kerryn paired plants with a variety of different textures and in varying heights with three large framed botanical prints, tying the nature theme together. The dark parquet floor and wooden furniture provide a beautiful backdrop for these pops of green. She always keeps fresh flowers, such as the red ranunculus in the vase on the dining table, to add colour and has put plants in strategic places throughout her home where they are reflected in mirrors for a "two-for-one effect".
"Before buying plants, analyse your space," suggests Melissa Lawrence of interior creative agency Studio Melissa Louise. "Consider the various heights at which you can place them in a room. Incorporate different levels with a combination of large potted plants on the floor, pot plant stands midway and long draping plants on shelves and walls, or hanging from ceilings."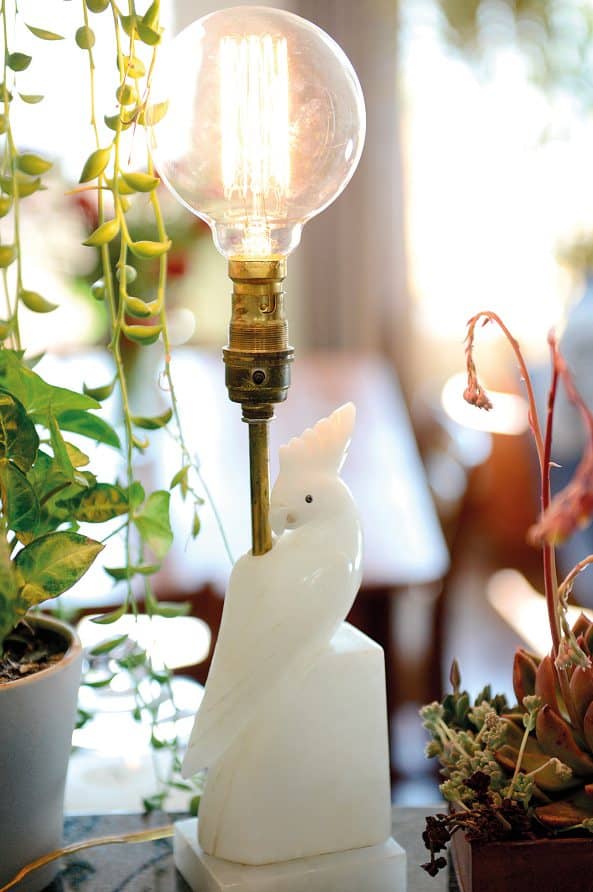 Sensational space-fillers
Because the kitchen is tiny, Kerryn decided to keep it mostly free of plants and instead created this lovely green area in the space between the kitchen and living room which wasn't being used, "except for a few unopened envelopes from the post every now and then".
"Plants have turned this unused space into a whimsical plant sanctuary," says Melissa. "Instead of just adding them to obvious places such as countertops, Kerryn has included hanging plants and one on top of the kitchen cupboard to carry through the theme and create a well-rounded look."
You can read up to 3 premium stories before you subscribe to Magzter GOLD
Log in, if you are already a subscriber
Get unlimited access to thousands of curated premium stories and 5,000+ magazines
READ THE ENTIRE ISSUE
March 2019