For Old Times' Sake
Home South Africa|July 2020
Childhood memories have inspired the décor in this creative couple's home.
Even before Duan Wanty and Reg Hart have offered you a cup of coffee or a glass of wine, their garden cottage makes you feel right at home.
The reason? Your eyes are immediately drawn to the cheerful yellow wall just inside the front door – large and bright, loaded with artworks, prints, handcrafts and souvenirs, it's a focal point that instantly tells you something about your hosts.
This living room wall forms the core of their home, the couple says. It symbolises who they are and their outlook on life. And the sense of déjà vu you experience is not accidental. This cabinet or that lamp, this ornament or that handmade piece... You get the feeling you've encountered them before, perhaps in your mom's or grandmother's house. And that's precisely the reaction they want to evoke.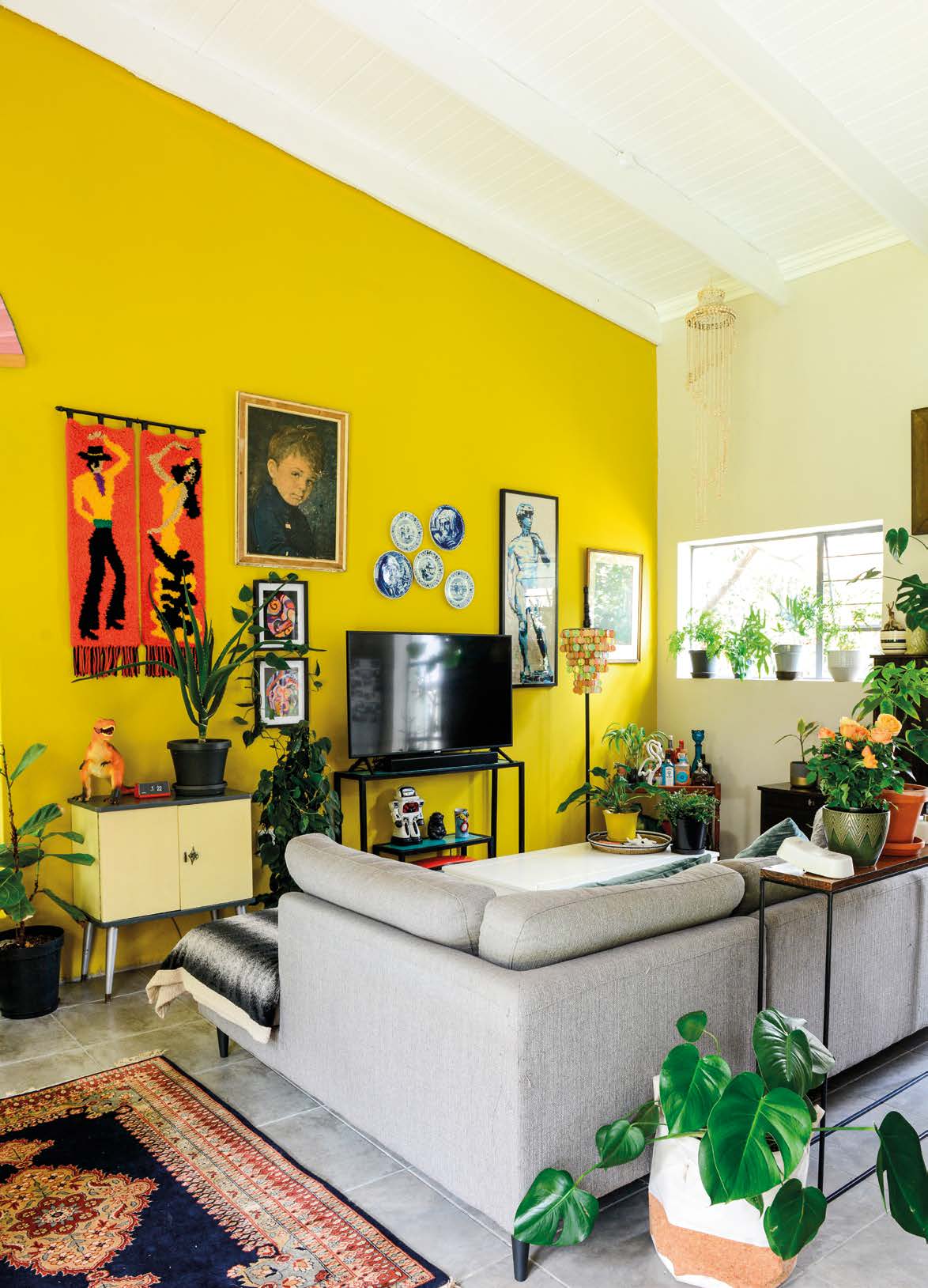 "Our home is all about nostalgia. On Sundays we often take a trip to antique shops, charity stores or other unusual places. We never set out to find something specific, but rather look for things that remind us of our childhood, our grannies' homes or our families," says Duan.
At the end of last year, the pair moved from a much larger three-bedroom house into this cottage at the back of Reg's aunt Neeltje Swanepoel's property.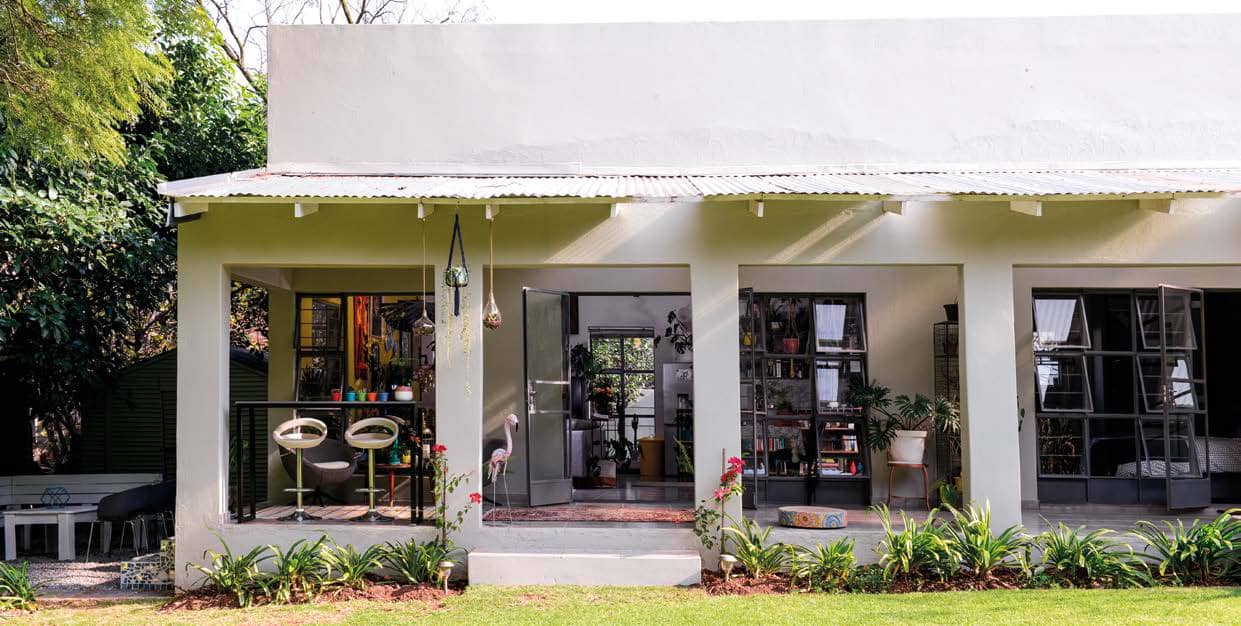 "The idea of downsizing was attractive for several reasons," says Duan. "You can do more with less space. We're also passionate about plants, so what could be better than a garden cottage?"
The big property with its lawn, as well as the leafy tranquillity of this suburb between Rosebank and Cresta, were also drawcards.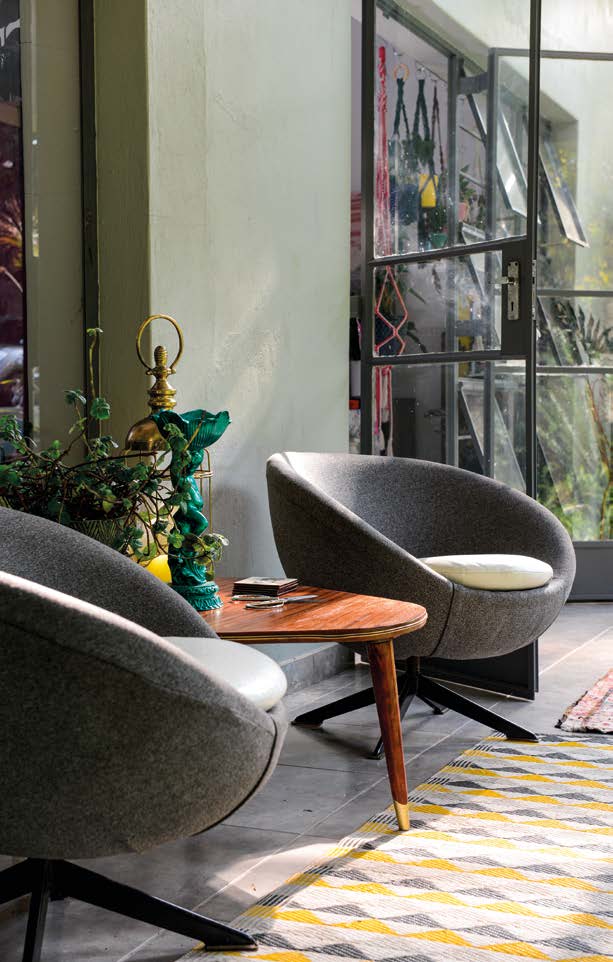 Duan (34) works as a producer and content editor in the film and television industry and Reg (32) is the owner of a fashion and lifestyle store, Co-Op Squared in Linden. He also freelances as a designer and art director for film and TV productions.
Duan says their home was designed in such a way that the interior and exterior would work cohesively. "We enjoy every inch of the space because everything feels like one entity. A smaller place makes it easier and cheaper to change the style and look when the fancy takes us. Our jobs are demanding, so we need a home that provides an immediate balm for the soul."
You can read up to 3 premium stories before you subscribe to Magzter GOLD
Log in, if you are already a subscriber
Get unlimited access to thousands of curated premium stories and 5,000+ magazines
READ THE ENTIRE ISSUE
July 2020