BETWEEN THE mountains AND THE ocean
Larisa Brody's garden on the slopes of the Helderberg is filled with glorious mass plantings and her favourite feature – eye-catching hedges.
A pathway down the centre of a large olive grove takes on an ochre hue at sunset. Fleabane covers the berms where nearly 100 olive trees grow and mass plantings of, among others, gaura, spur flowers, rosemary, wild garlic and ornamental grasses such as Pennisetum orientale 'Shogun' and pink muhly grass (Muhlenbergia capillaris) are planted in-between the rows.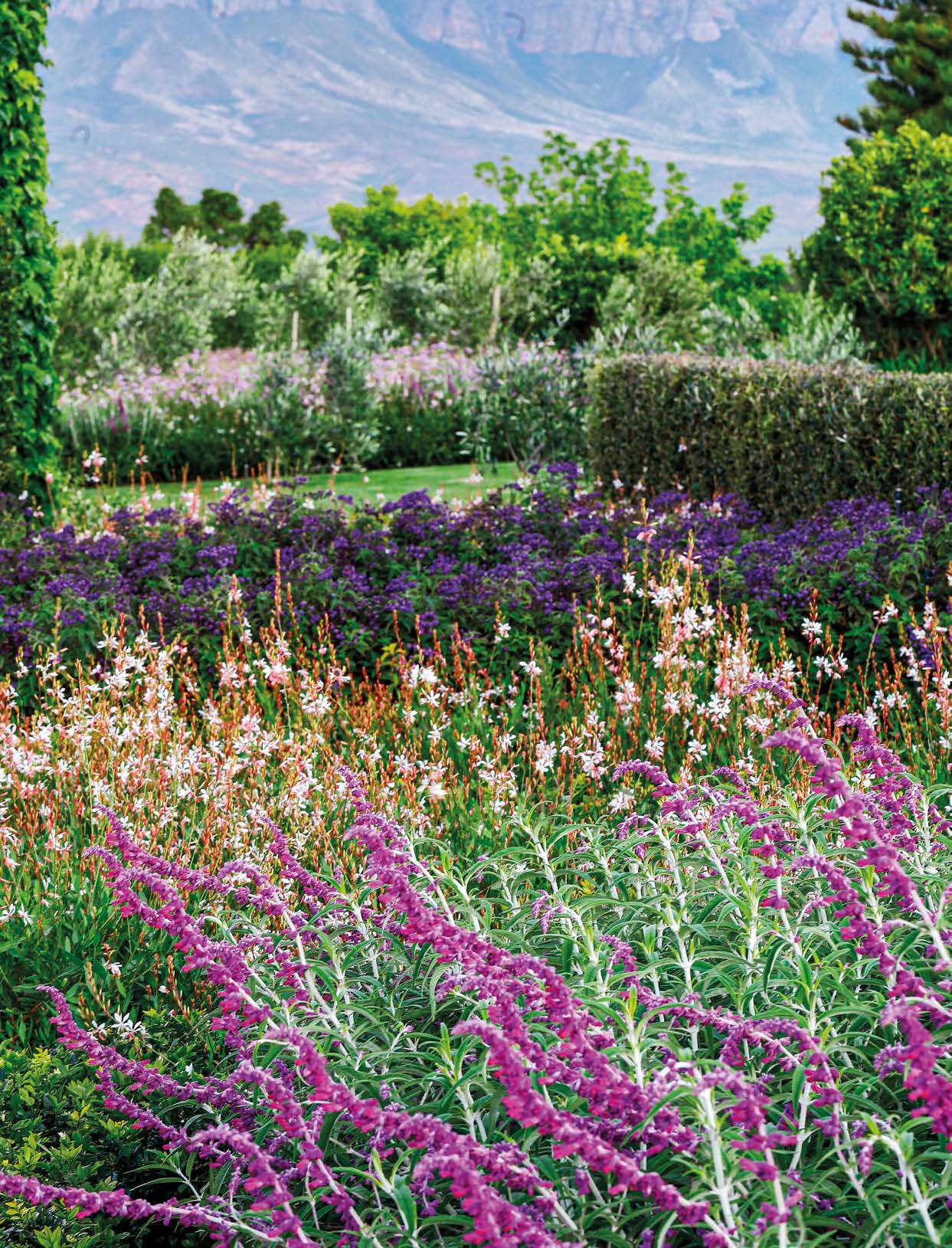 A broad grass pathway with mixed beds on either side leads from the rose garden. These beds, framed by orange jasmine (Murraya exotica), are planted up with large groupings of Salvia leucantha, gaura and garden heliotrope, all of which provide an abundance of colour in summer and autumn.
From a mish-mash of all sorts of different plants to the picture of breathtaking perfection – this is the transformation Larisa Brody's garden underwent in five years.
"We relocated from Gauteng to Somerset West at the end of 2014 and fell in love with the property because of its expansive garden and beautiful views of the Helderberg on one side and the sea and Hottentots Holland mountains on the other," says Larisa. "Then I met Stellenbosch garden expert Pietman Diener and before I knew it, we were busy with a massive project!"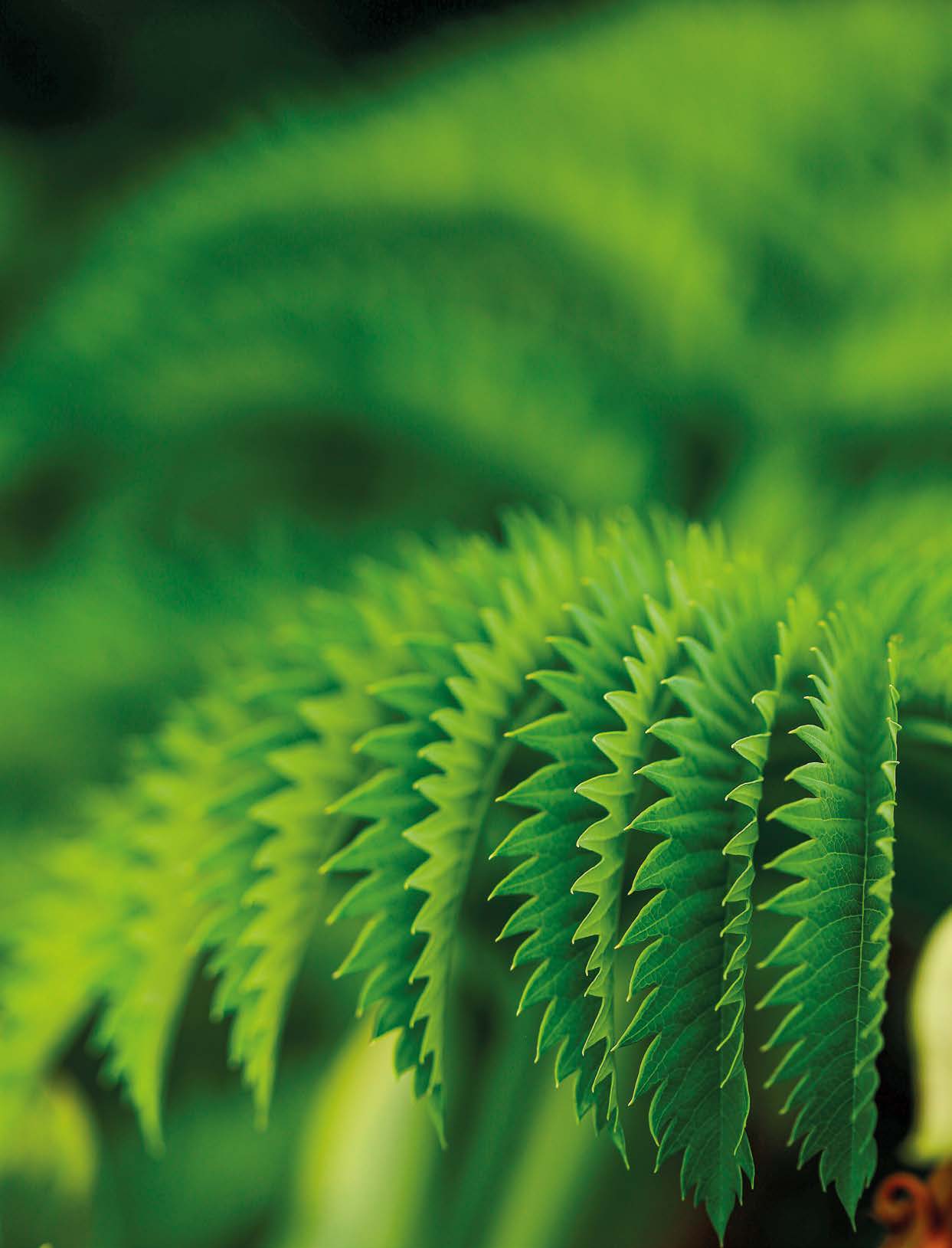 The garden makeover was undertaken in two phases. First up was the driveway and pavement, the shade garden around the tennis court and the area closest to the house. Keeping Larisa and her husband Hubert's preferences and ideas in mind, Pietman drew up a master plan and in August 2015, Danie Steenkamp of DDS Projects got to work. The project took about six months to complete. The second phase was only undertaken in September 2018.
"There was a lot of lawn and far too many different plants, especially agapanthus, in the garden. Because our borehole was poor, we had very little water and some of the plants perished," explains Larisa.
"The garden was dark and overgrown in places. We identified trees such as American sweetgum (Liquidambar styraciflua), broom cluster fig (Ficus sur), paperbark tea tree (Melaleuca quinquenervia) and white stinkwood (Celtis africana) that we wanted to keep, but the excess silky oaks (Grevillea robusta) and cheesewoods (Pittosporum viridiflorum) were removed. The low branches of the pines were trimmed off to make them look more elegant and those that were too close together were felled to let in more light."
Renewed and re-used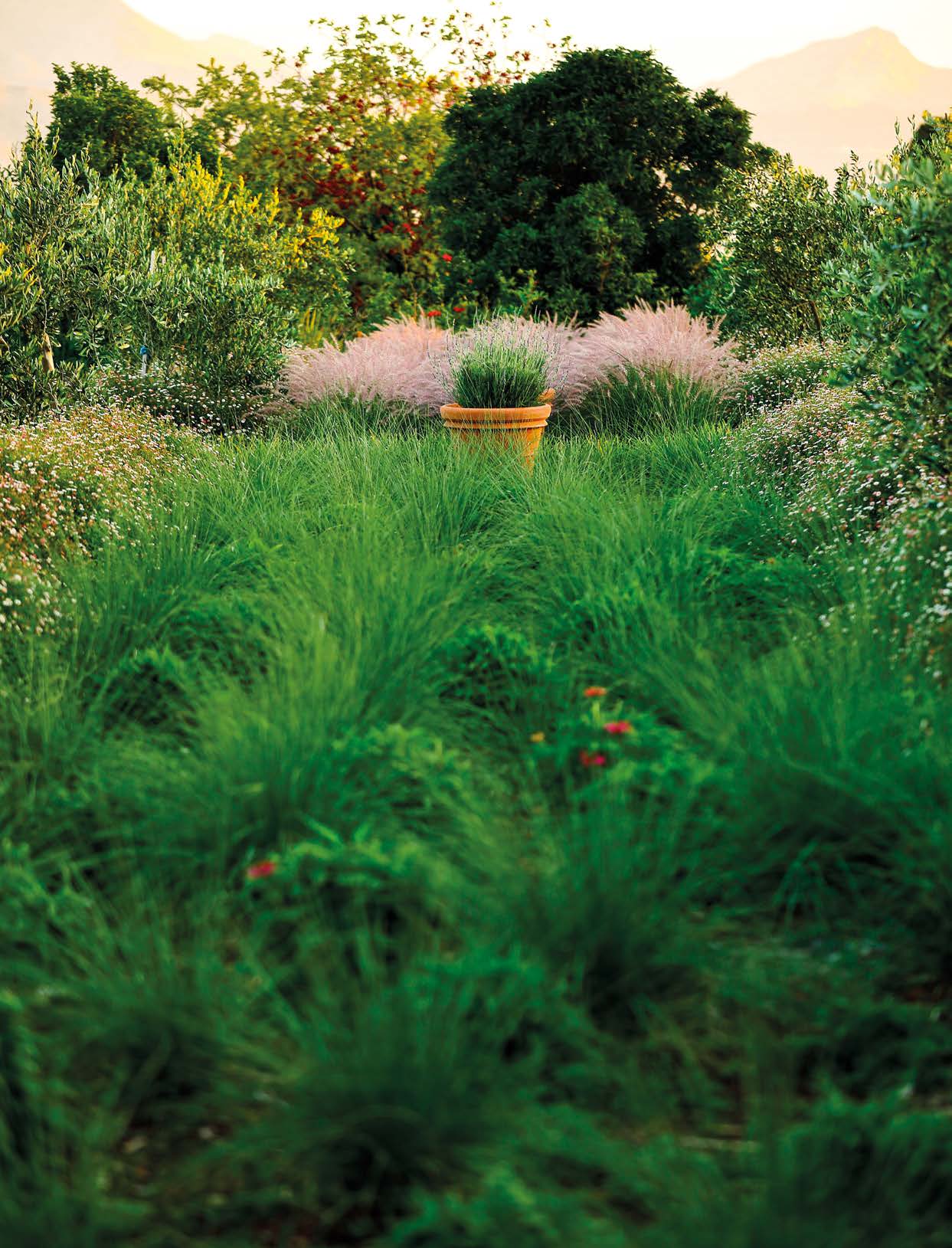 To ensure that the garden received sufficient water, a new borehole was sunk and water tanks with a total capacity of 40 000L were installed. The boundary fences, previously just barbed wire, were replaced, and the plants and grass they wanted to re-use or give away were lifted. Where possible, the different levels in the garden were left as is, but they levelled the area around the house and built stone walls and steps. Loads of compost and topsoil were worked into the clay soil and, with an irrigation system in place, Danie and his team could start planting.
"I love mass plantings and since the garden is so huge and I like working in it myself, it was the perfect solution," says Larisa. "It reduces my workload and creates a sense of order and simplicity.
"We retained as many of the existing plants as possible, such as the large Viburnum tinus shrubs under the pine trees. They were simply cut back quite hard to encourage them to reshoot and now we clip them into topiaries.
"I enjoy my garden every day. It provides a place in which I can be at peace after a busy day. It gives me great pleasure to sit on the stoep and watch the mountains change colour at sunset or the moon rising. I also love sharing my garden with others and seeing how much they enjoy it – like when our daughter and all her friends had their matric dance photos taken here."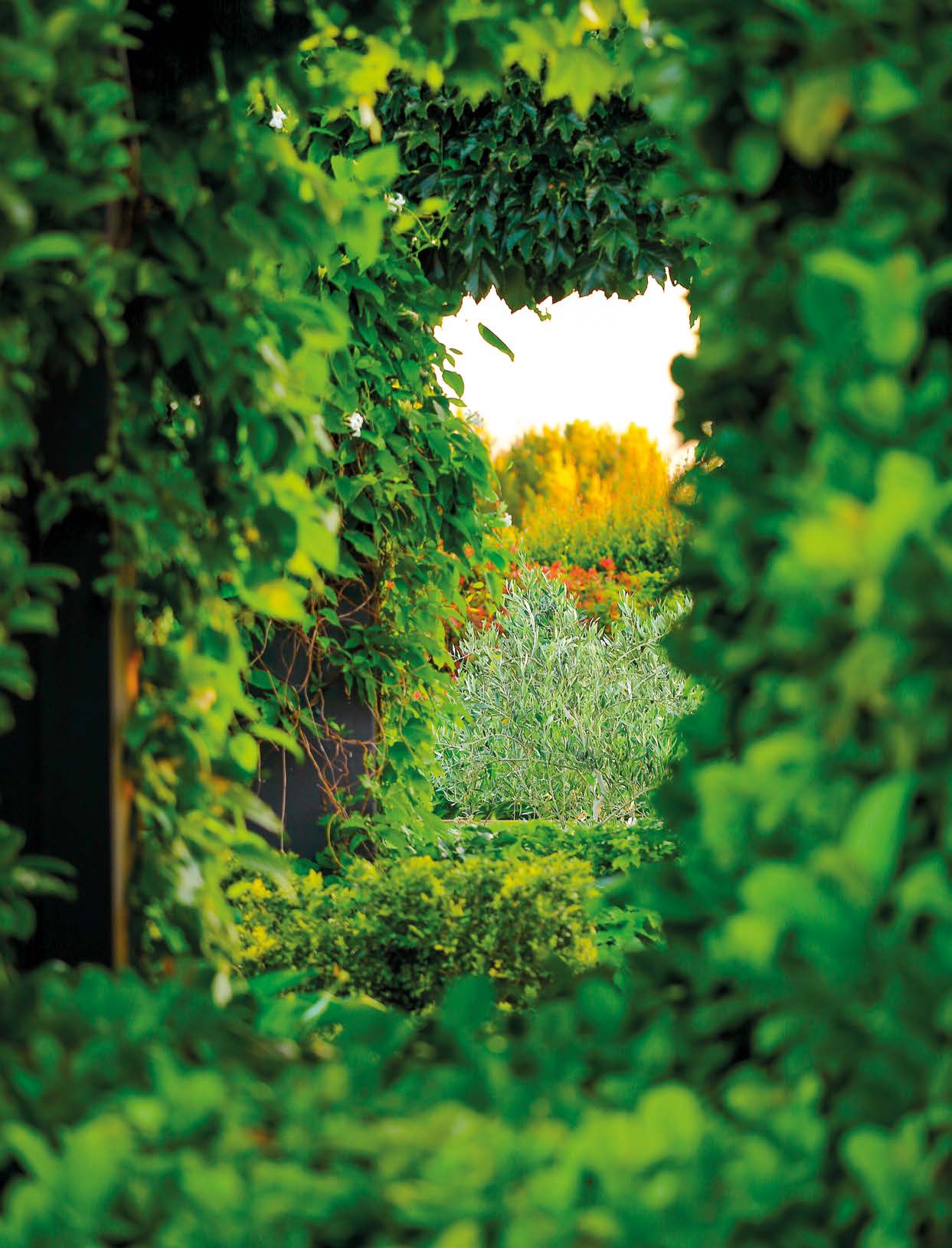 You can read upto 3 premium stories before you subscribe to Magzter GOLD
Log-in, if you are already a subscriber
Get unlimited access to thousands of curated premium stories and 5,000+ magazines
READ THE ENTIRE ISSUE
April 2020