All Dressed Up!
Home South Africa
|
August 2020
Instead of investing in a costly renovation, artist Heidi Lund used splashes of paint and bold colour to give an old home a brand-new look.
When Heidi and Peter Lund moved into what was an almost 100-year-old house in Swellendam in April 2018, they planned to change just about everything. However, after establishing that almost all the internal walls were load-bearing and the plumbing and wiring needed to be replaced, the quote for the renovation soon exceeded the original price of the house. So they decided against a major renovation and opted to "dress the old dame in a different way" by utilising paint and colour to make their new home more cosy.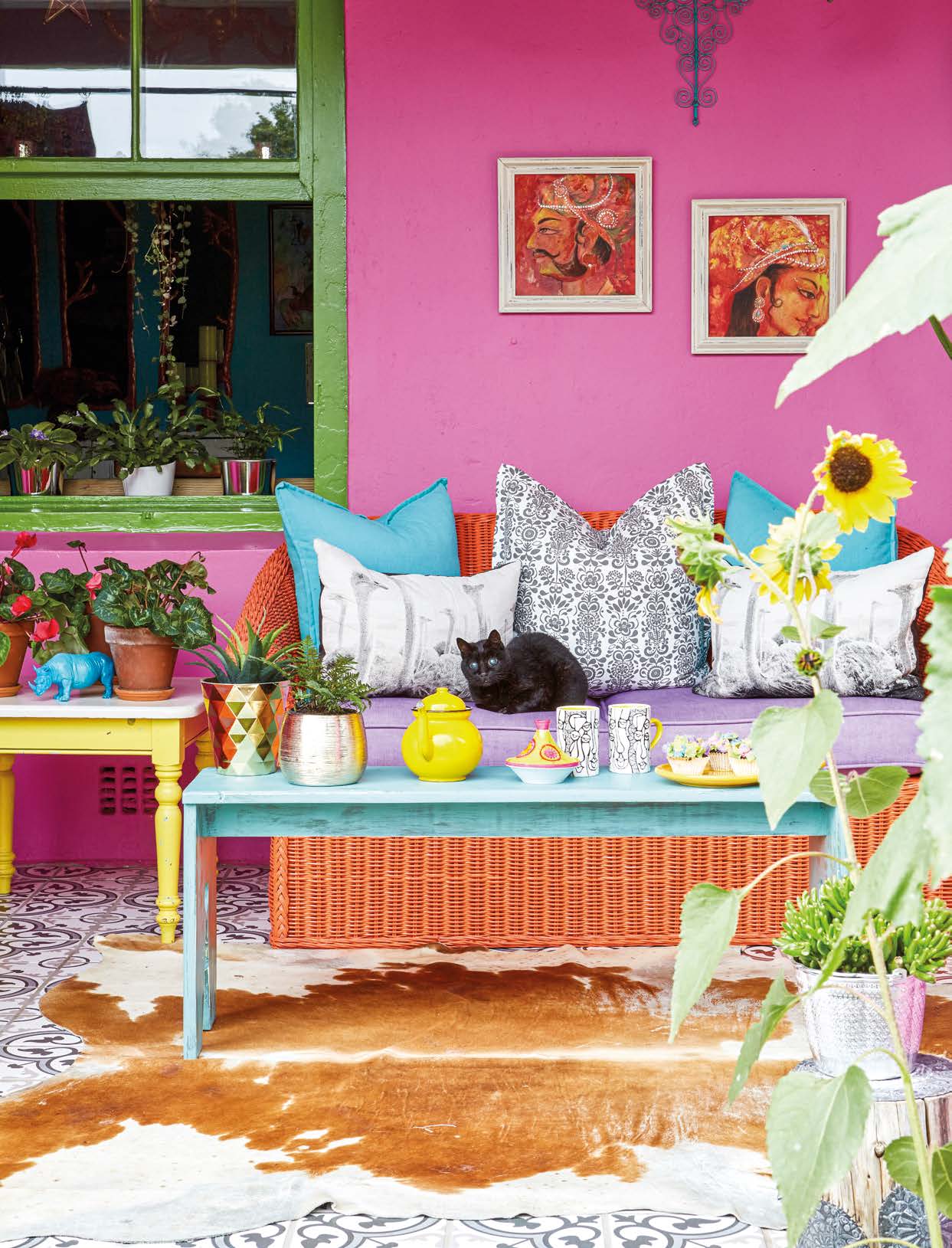 "After living in the house for about five months, we realised that the building was actually very solid and all that was needed was to make it comfortable for us," says Heidi. "For the first time, I understood what it meant when people said that you should live in a house for a while before making any changes."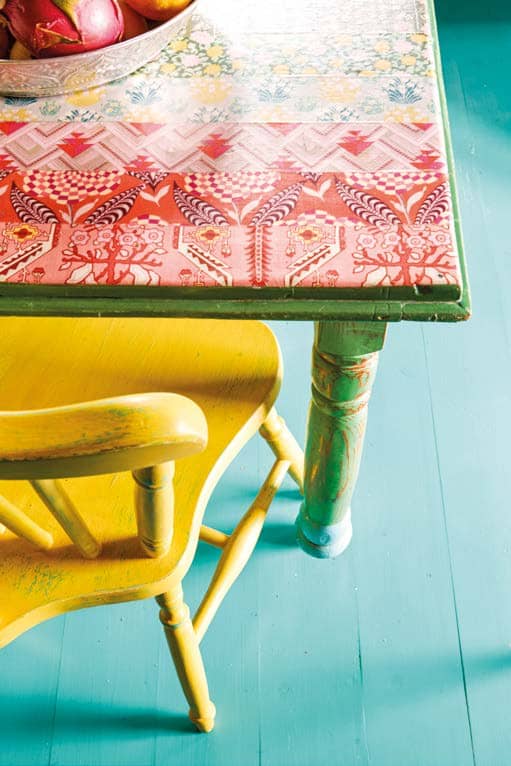 As an artist, colour has always had a significant influence on anything Heidi lays her hands on. "I actually see myself more as a colourist than an artist," she says.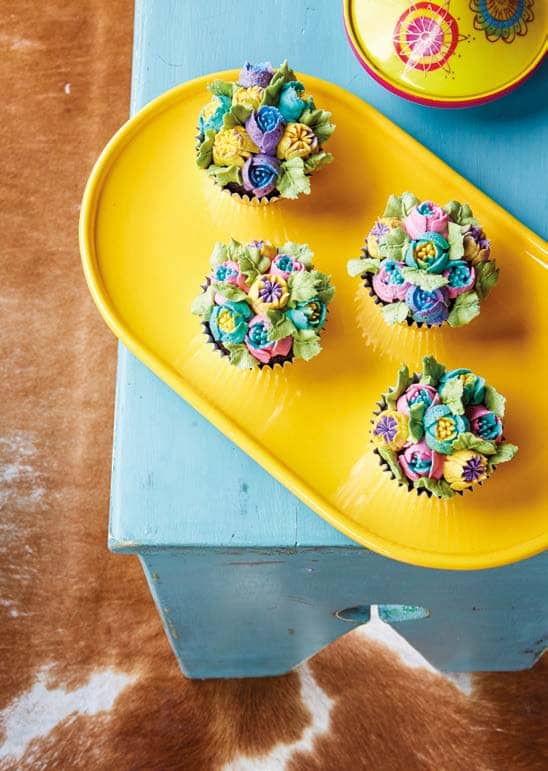 So with the exterior of the house painted in a contemporary grey, one could almost be fooled into thinking that the interior would follow suit. However, a pink front door offers a hint as to what awaits inside.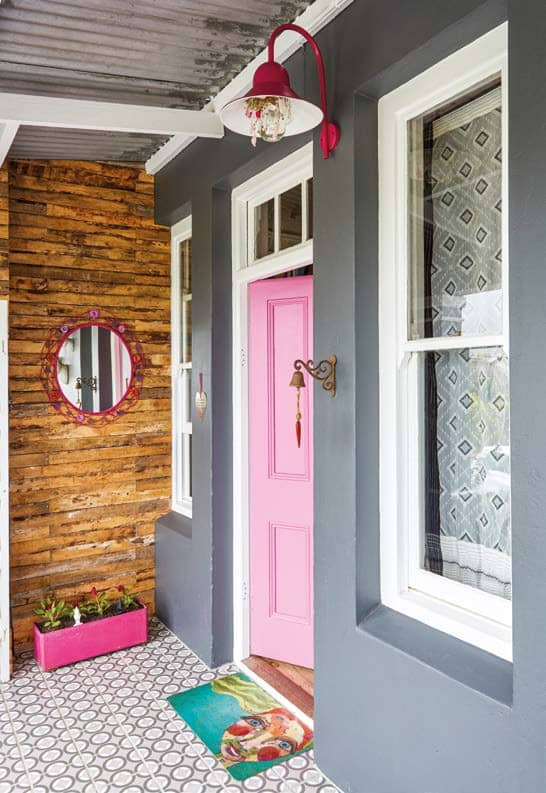 "I like a sensible grey but when you open my front door, you'll find little jewels and pops of colour inside," Heidi adds. "I never planned it like this – it just happened! Visitors often say they wish they could use such bright colours in their own homes, but that they would never be able to make it work."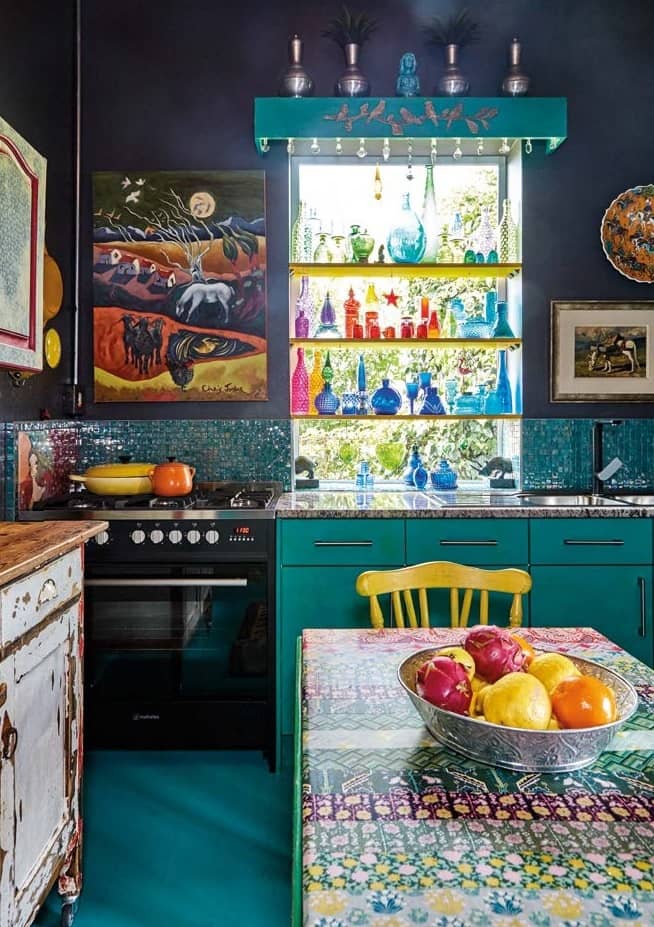 A funky kitchen
You can read up to 3 premium stories before you subscribe to Magzter GOLD
Log in, if you are already a subscriber
Get unlimited access to thousands of curated premium stories, newspapers and 5,000+ magazines
READ THE ENTIRE ISSUE
August 2020