A work of art
Home South Africa
|
October 2020
An easy flow enhanced by paintings, statues and other beautiful pieces makes this a laid-back and intriguing space.
It was a stroke of luck that led Hilko Johannsmeier to discover this house in Parkhurst on a Friday afternoon in 2013. All the estate agent had sent beforehand was a single unattractive photo of an ugly brown house with 'lashes' – two canopies over the windows on either side of the front door. But the price was right and the house was one of the most affordable he could find in this popular Johannesburg suburb.
The interior was run-down but once Hilko had seen the house plans, he was convinced he could transform the space into something beautiful.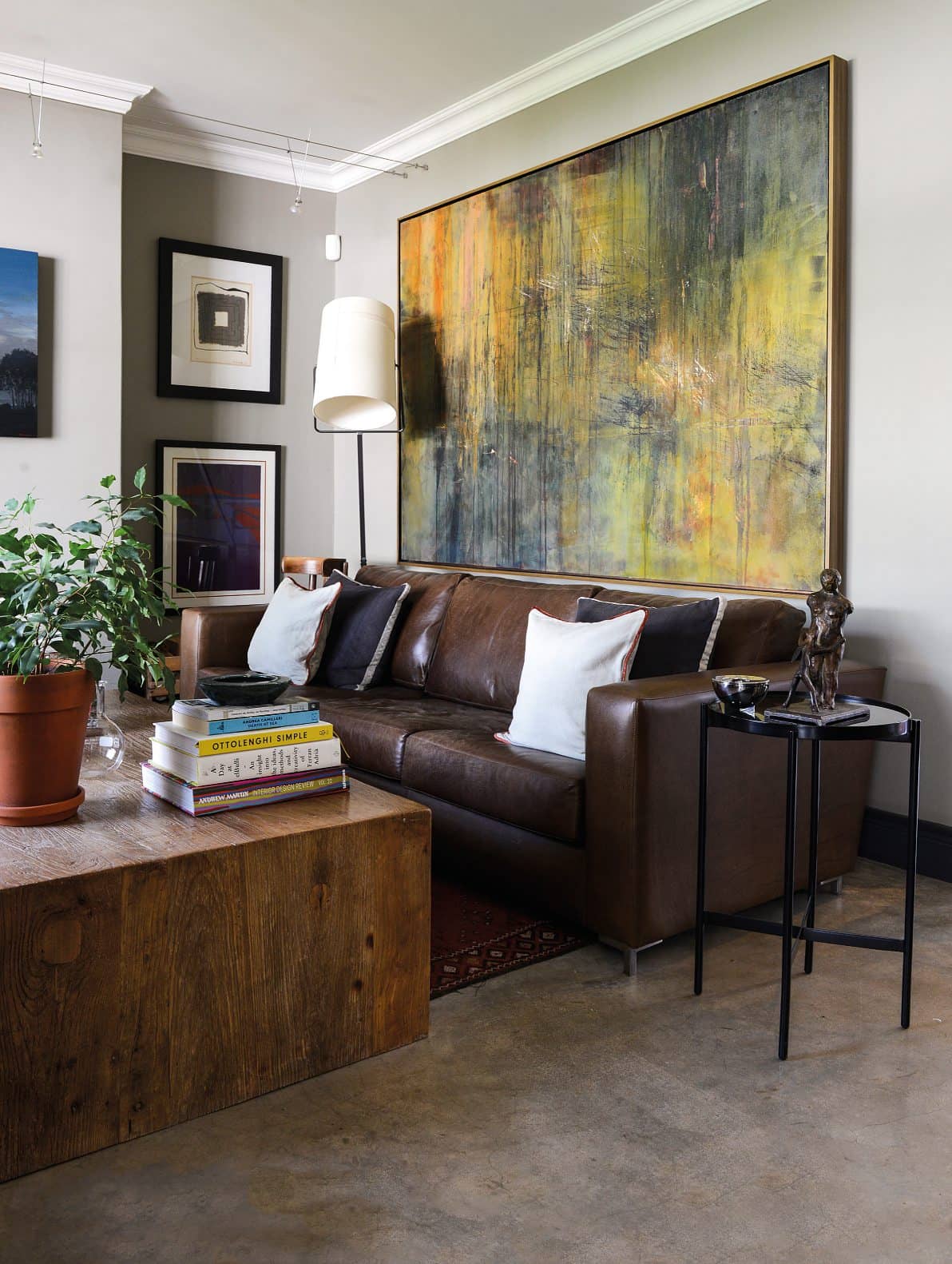 "It's a typical Parkhurst house: more or less square with a tiled roof and a chimney. Apart from a small extension done in the sixties, the house has remained unchanged since it was built in 1952," he says, adding with a chuckle: "When the transfer took place, I was given a demolition certificate instead of a certificate of compliance! Fortunately, it wasn't necessary to flatten the house."
Although it needed a lot of work, the home had solid 'bones' with no structural defects. A big plus was that the roof rested solely on the exterior walls, which meant Hilko was free to demolish interior walls.
Once most of the walls, including those in a passage and a separate sunroom, had been removed, the original three-bedroom house was converted into a one-bedroom home with open-plan living areas and a veranda – exactly what Hilko wanted. A garden flat at the back has been renovated to provide guest accommodation, while the patchwork roof from previous additions has been replaced with a concrete slab. To add shape and volume, all the horizontal steel windows were replaced with trendy school windows and the doorways were raised.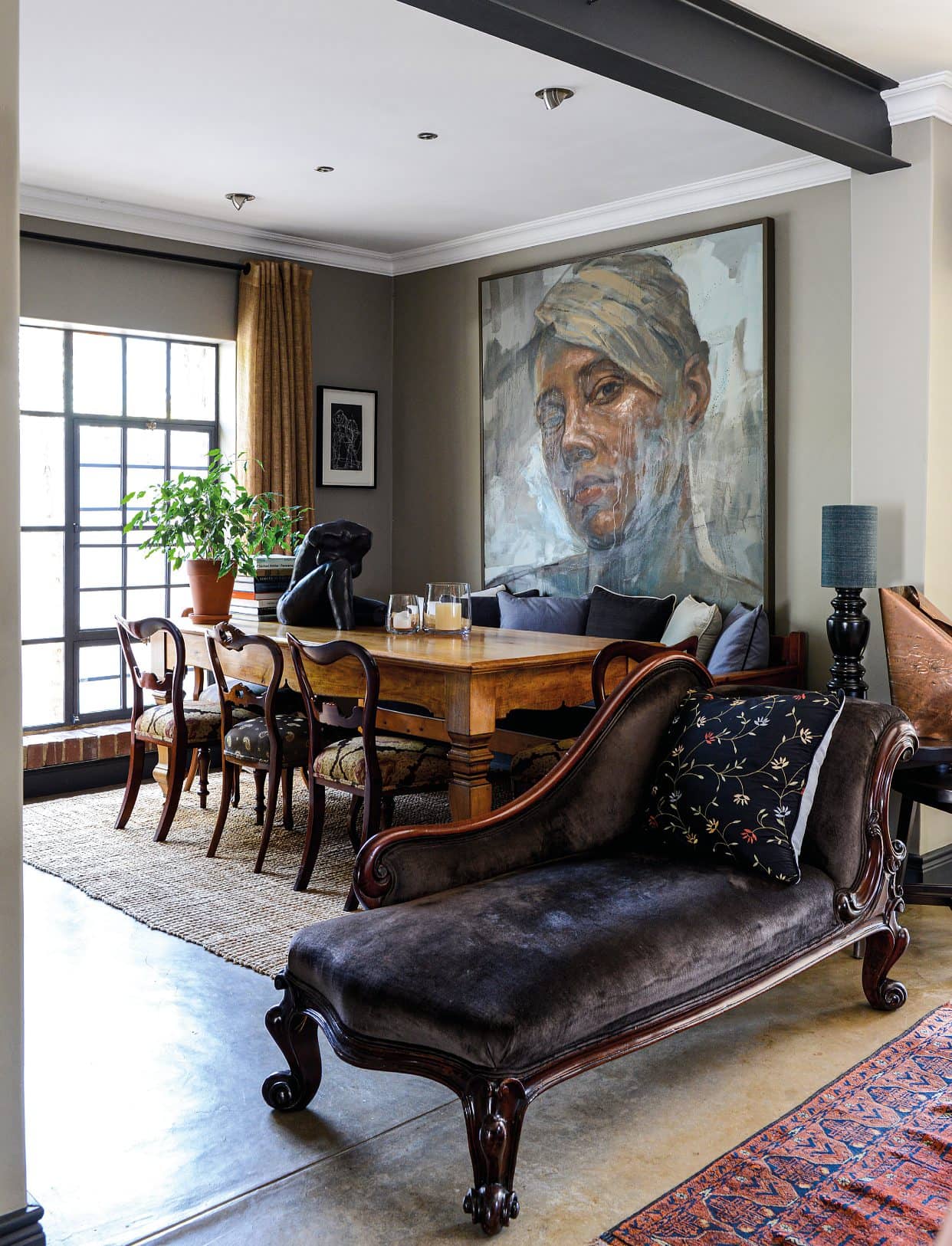 Industrial, yet sociable
Not one for keeping up with the latest trends, Hilko wanted timeless finishes. "My starting point was simplicity and keeping the house as original as possible," he says. "I wanted to create a neutral, classic base that isn't beholden to a specific period."
However, everything had to be done on a limited budget. When it was discovered that the old parquet floors could not be saved as was originally intended, Hilko decided to install raw cement floors throughout.
You can read up to 3 premium stories before you subscribe to Magzter GOLD
Log in, if you are already a subscriber
Get unlimited access to thousands of curated premium stories, newspapers and 5,000+ magazines
READ THE ENTIRE ISSUE
October 2020