The Expanding Universe Of Foam
Family Handyman
|
July - August 2019
Expanding foam is magical stuff for sealing gaps and insulating hard-to reach areas. But it has unexpected uses too—it can protect fragile items and even replace concrete for setting posts. Here's a rundown of various products and what they can do.
ALL-PURPOSE
This is the go-to foam for most jobs. Labeled to seal cracks and gaps 1 in. wide or less, it will fill larger gaps if you slow down and waggle the nozzle a bit. Or you can apply the foam in stages after each application cures. It sticks to just about anything and is suitable for interior and exterior use.
Like any other foam, it can be trimmed with a serrated knife after it cures. If it will be exposed to the elements, protect it with a coat of paint. A 16-oz. can of the cream-colored version costs about $4. In black, it costs about $8.
LATEX
DAPtex Plus is a minimally expanding latex foam that seals, insulates and waterproofs. Unlike polyurethane foams, it cleans up with water, which simplifies the job and lets you reuse the applicator. It doesn't expand as much as polyurethane foams and takes longer to cure, and after curing, it remains flexible. It's for interior and exterior use and costs about $7 for a 12-oz. can.
LARGE GAPS
This formula expands three times as much as conventional all-purpose foam, making it easier to fill gaps wider than 1 in. in a single pass. Monster-size gaps may still require several applications. $6 for a 12-oz. can.
FIRE BARRIER
Colored bright orange to increase visibility for code inspections, this formula sometimes includes a flame retardant. Otherwise, it performs just like standard foams, sealing gaps where pipes and wires penetrate the structure. In this way, it blocks the airflow that can feed flames. $8 for a 16-oz. can.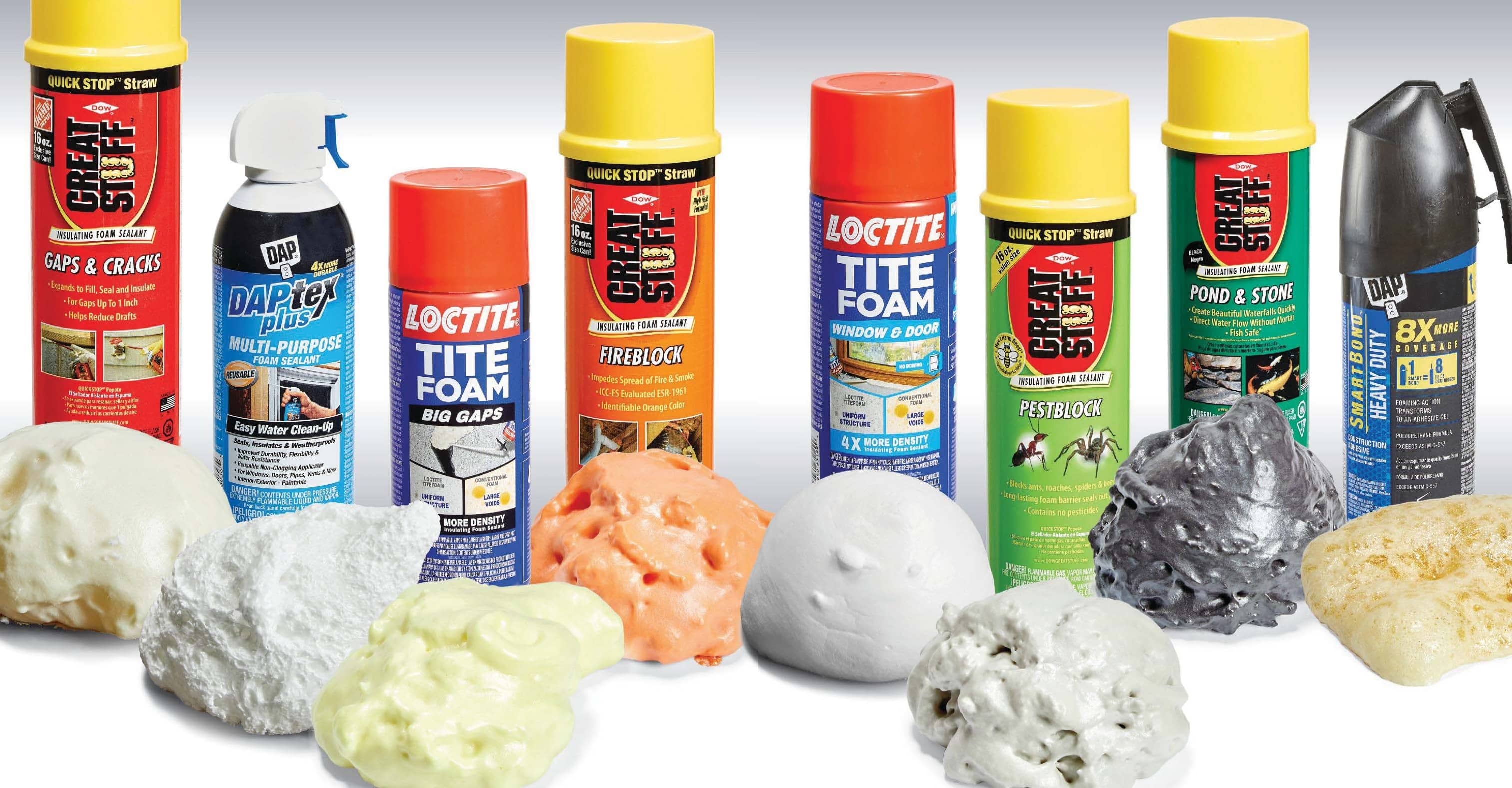 WINDOWS AND DOORS
You can seal a window or door with all-purpose foam, but it's a little risky. The expansive pressure may push the jamb inward, making the window or door hard to operate. This foam's low-pressure expansion prevents that. Although minimally expansive, it performs just as well as conventional foams in preventing air and moisture leaks. $7 for a 12-oz. can.
ANTI-PEST
These formulas are designed to keep out mice, birds, insects, and other undesirables. Some versions are for interior use only, while others can also be used outside. $7 for a 12-oz. can.
LANDSCAPE AND POND
You can read up to 3 premium stories before you subscribe to Magzter GOLD
Log in, if you are already a subscriber
Get unlimited access to thousands of curated premium stories, newspapers and 5,000+ magazines
READ THE ENTIRE ISSUE
July - August 2019