Long, Sunlit Days
As summer sets in, far too firmly, with long, hot days and not enough respite after sunset, I turn the air-conditioning on, seeking solace in Scandinavian summers, with Karl Ove Knausgaard's fourth installment of the season's quartet: Summer.
Perhaps one is being defiant, picking up the last book to dive into a series, an act I imagine Knausgaard would understand, and be amused by. There is a thrill about upsetting a narrative, if only to examine how the writing works. The premise, however, is clear, and each book can be read in its entirety — either as small essays, or a running commentary of a summer in the Knausgaard household.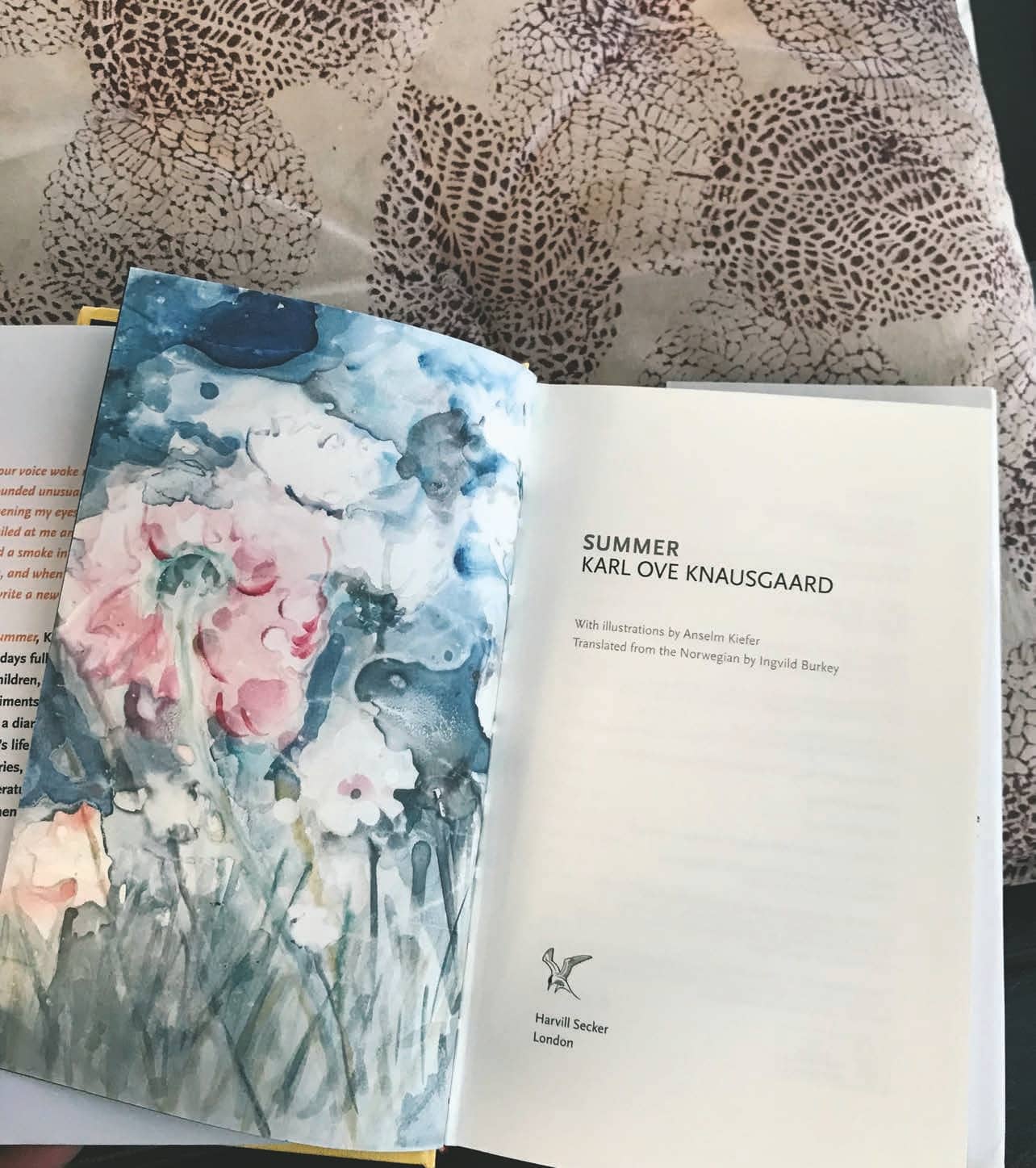 Taking the personal and scrutinising it — a postmortem of life, if you will — is what Karl Ove Knausgaard does best. Most people who have read this Norwegian literary sensation have a strong opinion of him: they either despise him, or absolutely love him. Reading Knausgaard is committing to intimacy with all that it entails: there will be pleasure, pain, joy, laughter, and disgust. Having finished a six-part series on himself, Knausgaard takes on another, this time, a succinct batch of four seasons: Autumn, Winter, Spring, and summer. Considerably shorter than My Struggle, this quartet is an extended letter to his unborn daughter. Speaking to a life that exists as a foetus, but has no knowledge of anything, Knausgaard calls it an introduction to the world, and everything in it, from apples and teeth, to cynicism, bleeding bottoms, football, wasps, tides and the ocean, long drives, losing parents, finding and building homes, travelling, mental illness, literature, artists, art, and the meaning (or the lack of) of it all. Short essays dealt with a micro-topic in typical Knausgaard fashion — looking at something deeply, self-consciously and with honesty. Brutal, unsparing in his observation, and empathetic in his conclusions, Knausgaard manages to convey the complexities and contradiction of life in each page.
You can read up to 3 premium stories before you subscribe to Magzter GOLD
Log in, if you are already a subscriber
Get unlimited access to thousands of curated premium stories, newspapers and 5,000+ magazines
READ THE ENTIRE ISSUE
May 2019