Indian Aesthetics - The Rock-Cut Caves Of Kolvi In Rajasthan
Domus India
|
September 2019
Located in the Jhalawar district of Rajasthan, the Kolvi Caves are cut around the entire circumference of a hillock. Once perhaps used by members of the monastic community for prayer or meditation, this complex of Buddhist rock-cut caves remains uninhabited today; only a deafening silence greets visitors
The setting
About 100 kilometres from Rajasthan's state border with Madhya Pradesh and just off State Highway 19A in Jhalawar district, a low hillock — about 200 feet in height — rises suddenly and dramatically from a flat landscape. This is the Kolvi [1] hillock, home to Buddhist rock-cut caves, and is one of the three Buddhist rock-cut cave sites in the area; the other two are at Binayagga and Hathya Gaur.
A flight of steps, probably built over a preexisting path, leads from the base to the summit of the hillock where the caves are located. The information board at the entrance to the complex of the Kolvi Caves displays just the bare minimum information — that the site was a monastic complex of about 50 rock-cut caves, most of which have collapsed today and details have disappeared due to natural weathering. The board does not mention, or even speculate on, an important detail — the age of the Caves.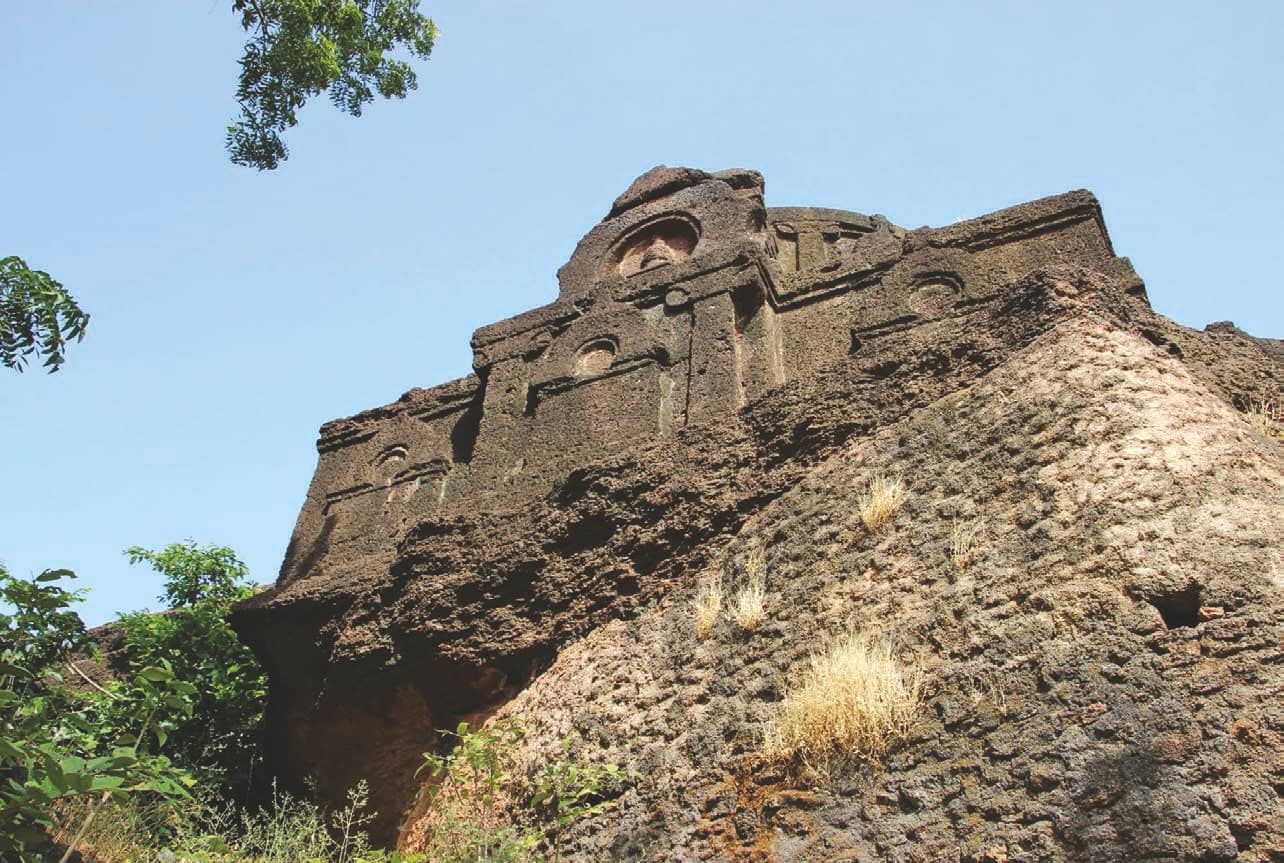 The Cave Complex
The Kolvi Caves have been literally cut around the entire circumference of the hill, and are perhaps the only set of caves (along with the ones at Binnayagga and Hathya Gaur) to have been carved out of laterite. The Buddhists built their monasteries near major roads so as to avoid complete isolation, and the caves at Kolvi were no exception. The road near which the caves are located was an ancient trade route (and now a state highway). The Kolvi hillock was perfect for privacy desired by the monastic community, but was not too far away from civilisation either.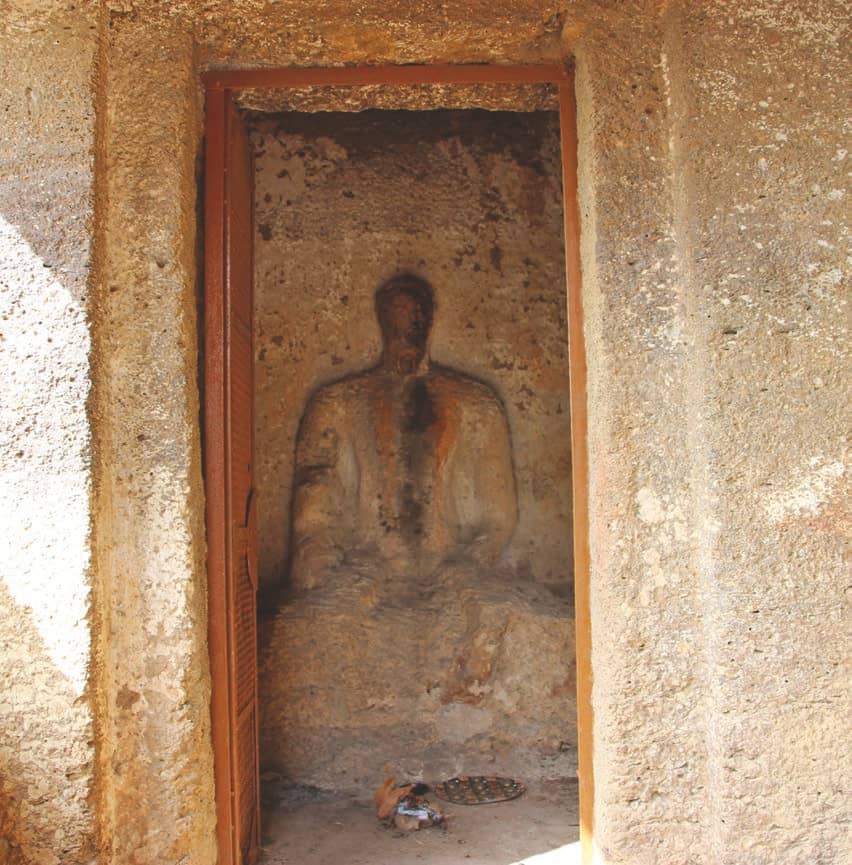 You can read up to 3 premium stories before you subscribe to Magzter GOLD
Log in, if you are already a subscriber
Get unlimited access to thousands of curated premium stories, newspapers and 5,000+ magazines
READ THE ENTIRE ISSUE
September 2019