Humour, Please
Claude Cormier is a Canadian landscape architect who intervenes in cities with a precise intent: to create beauty
Claude Cormier is a Canadian landscape architect who intervenes in cities with a precise intent: to create beauty
A notion of landscape far from the romantic idea of nature, the awareness that every intervention of landscape architecture, even in its most naturalistic expressions, makes nature an artifice: this awareness of Claude Cormier, landscape architect and urban designer, is certainly attributable to his childhood spent on a farm in Quebec, in Princeville, in constant and direct contact with nature.
It is therefore clear why Cormier, who studied history and theory of design at Harvard University, landscape architecture at the University of Toronto and, before that, agronomy at the University of Guelph in Canada, is 'bored' by the landscape as a more or less faithful reproduction of the nature that surrounds us. Instead, he always seeks new stimuli, for example by bringing historical references to projects. All without nostalgia and never as a simple copy of the past but as an express desire to create a positive environment where people can feel good. A goal to be achieved with beauty, a sense of humour and, why not, a pinch of kitsch.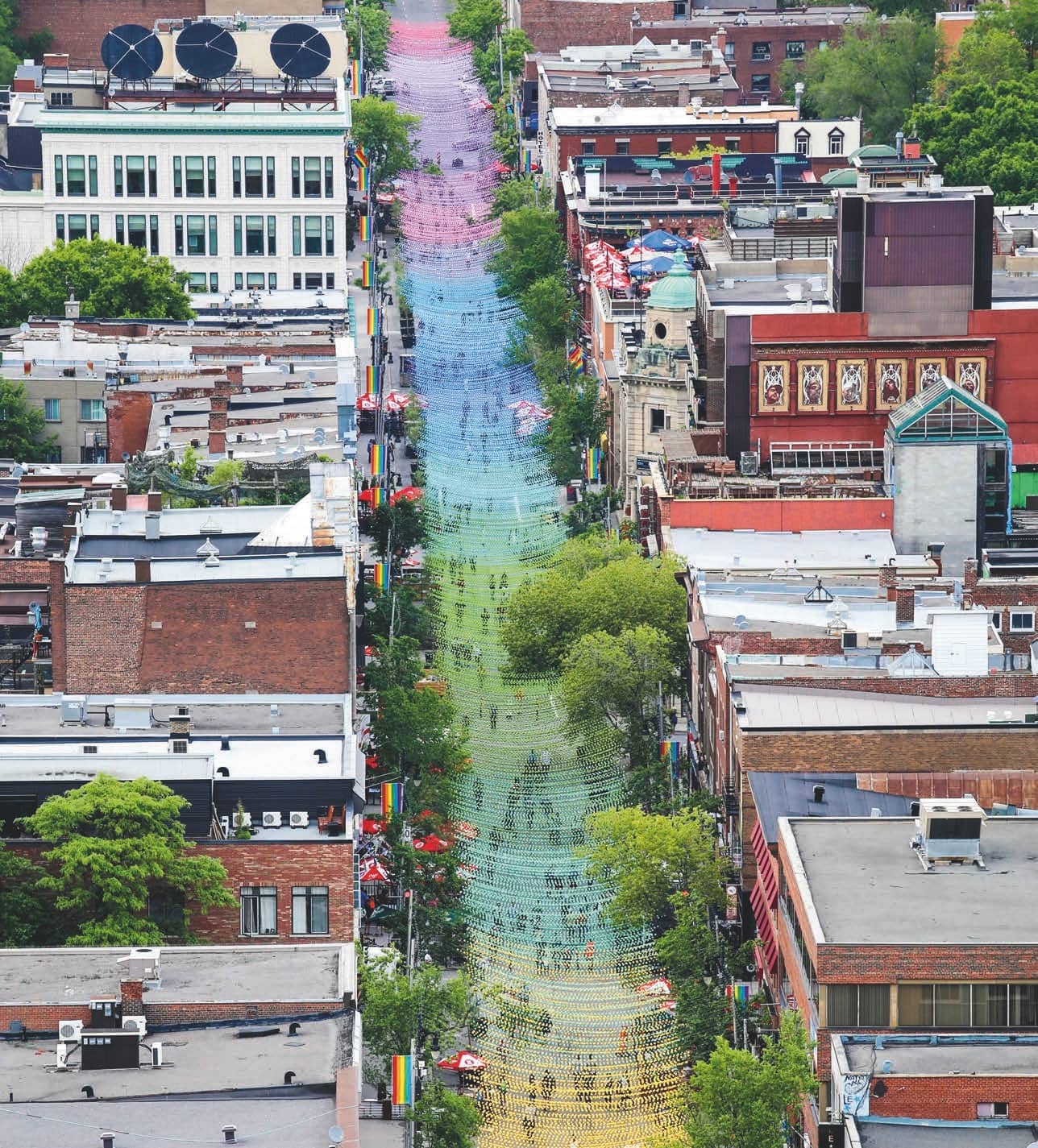 It is no coincidence that Cormier cites Frederick Law Olmsted, the founder of landscape architecture in America and author of Central Park in New York, and Martha Schwarz, an American landscape architect and artist with great interests in cities, communities and the urban landscape, as his references. Olmsted, because he was the first to underline the importance of urban public greenery as a 'green lung', where the landscape, however mediated and depicting the image of nature, in practice a 'tableau', still becomes a caring element in the city. Schwartz instead opened his eyes with her proposals for a landscape infused with completely different look, at the intersection of architecture and land art.
You can read up to 3 premium stories before you subscribe to Magzter GOLD
Log in, if you are already a subscriber
Get unlimited access to thousands of curated premium stories, newspapers and 5,000+ magazines
READ THE ENTIRE ISSUE
May 2019