Books Monsoon Feelings
Domus India
|
September 2019
Brimming with evocative essays, a volume explores the history of emotions in the monsoon in South Asia since the twelfth century through the many tropes of poetry, paintings, architecture, cinema, landscape, festivals, music and medicine
The monsoon is arguably the most discussed season in the Indian subcontinent — lack of it or a downpour — both spell disaster. Monsoon Feelings is an edited volume of essays thematically based on the rainy season. Grey clouds, a pleasant drizzle, and petrichor are perfect companions to peruse this publication from Niyogi Books, edited by Imke Rajamani, Margrit Pernau and Katherine Butler Schofield. The book starts with acknowledging the spectacle that is the monsoon in India, and then goes on to analyse the season based on the medium of expression: literature, painting traditions, music, architecture, cinema, medicine, rituals and performance, dealing with emotions, unpacking textual, aural and visual sources.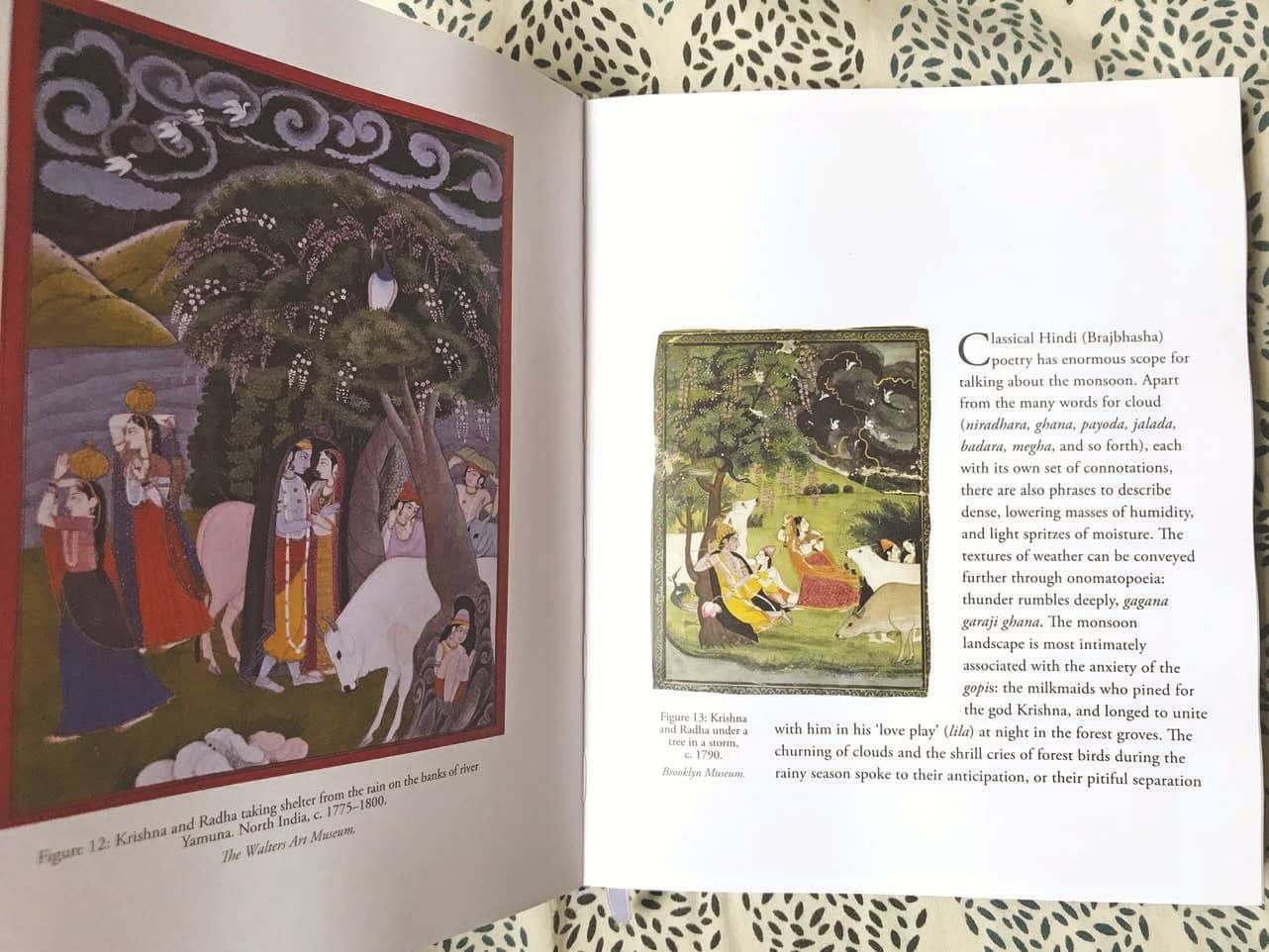 Francesca Orsini gives an excellent and nuanced background to the theme and its issues, and is a good place to start. She introduces the figure of the nayika — an oft-repeated trope — analysing gendered implications, explaining the concept of Baramasa (twelve months), illustrating various motifs employed to convey meaning within the picture space. Studying several texts, she maps the use of metaphors and inferences in poetry, which extends to painting, architecture and court culture, moving across languages like Sanskrit, Braj, Hindi and Urdu. Themes like Viraha (separation from the beloved) are studied carefully — this can be spiritual and carnal, but in later essays extends to the dependence of humans on the rains for sustenance and agriculture. The monsoon soothes the soul and takes away pain if the beloved is present, or it makes longing even more intense.
Essays engage with textual sources like Kalidasa's Meghaduta, the cloud messenger poem, composed in the fifth century, but one that continues to be read, repeated, and visualised. Duality of the monsoon: the sensuality of it but also the fear, danger and longing it evokes, is always present in the mind of the artist and the reader. Sunil Sharma elucidates shared tropes between fifth-century composed poems in Sanskirt and Persian, looking at the monsoon in context of adjustments made by Persians in the subcontinent, getting used to the delights of the monsoon, mentions in Ghaznavid poetry of the twelfth century, which also dealt with feelings of viraha, as the beloved were separated during war. Sharma also analyses the writings of Amir Khusrau for his engagement with the monsoon. Sufi engagements share commonalities with the traditions of the Radhavallabhi poems and songs, which place Radha and Krishna at the core. Richard David Williams expands on divine love and rains in his essay, A Theology of Feeling.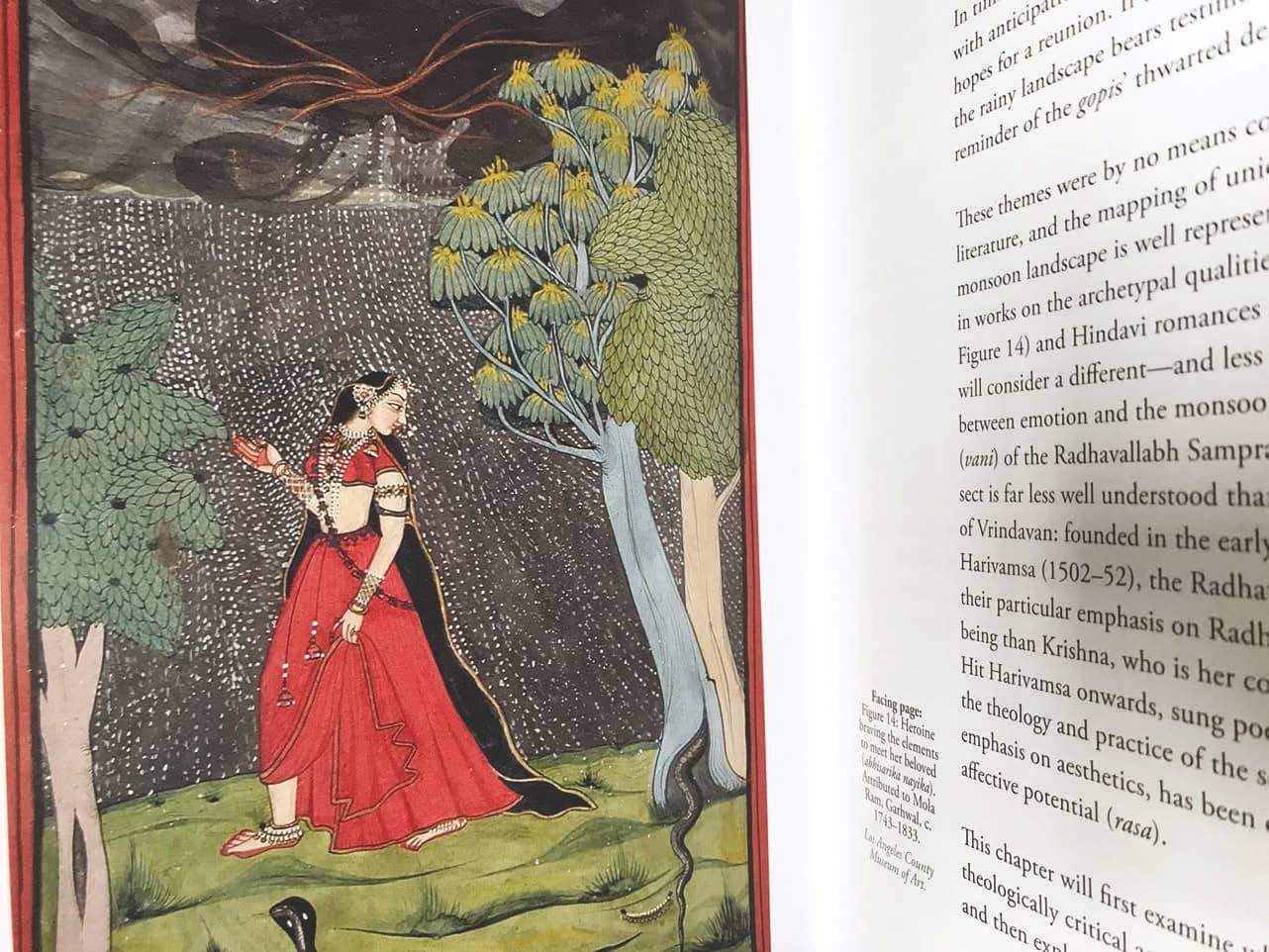 You can read up to 3 premium stories before you subscribe to Magzter GOLD
Log in, if you are already a subscriber
Get unlimited access to thousands of curated premium stories, newspapers and 5,000+ magazines
READ THE ENTIRE ISSUE
September 2019